Daptone announces 100th 45 RPM single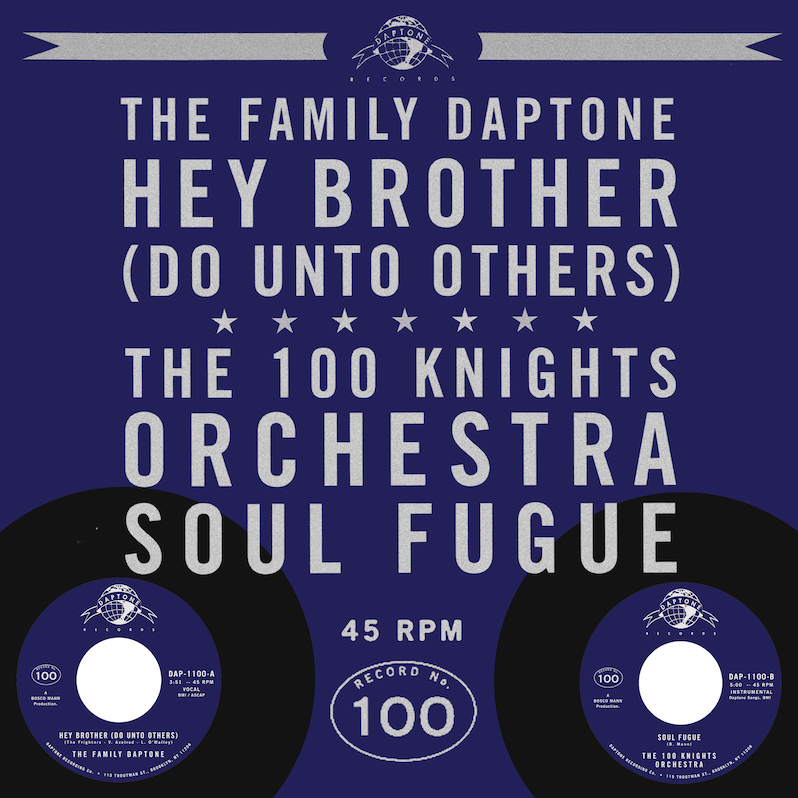 Daptone Records is releasing its 100th 45 RPM single, and it's a doozy. The vinyl single features two new songs, "Hey Brother" by The Family Daptone and "Soul Fugue" by 100 Knights Orchestra. The former is a song written by The Frightnrs, whose singer Dan Klein died from ALS before its release on their album Nothing More to Say. The song has been reimagined as a tribute to the various singers who have appeared on Daptone throughout the years, including the late Sharon Jones and Charles Bradley. The flipside is "Soul Fugue," which features every horn player that the label has ever worked with, including members of Dap-Kings, Antibalas, the Budos Band, Menahan Street Band, the Extraordinaires, the Soul Providers and the Daktaris. Listen to that track below.
The single will be available as a standard black 45, and as a picture disc with the Daptone logo.
Read our review of the new Budos Band album, V.