David Bowie : The Rise and Fall of Ziggy Stardust and the Spiders From Mars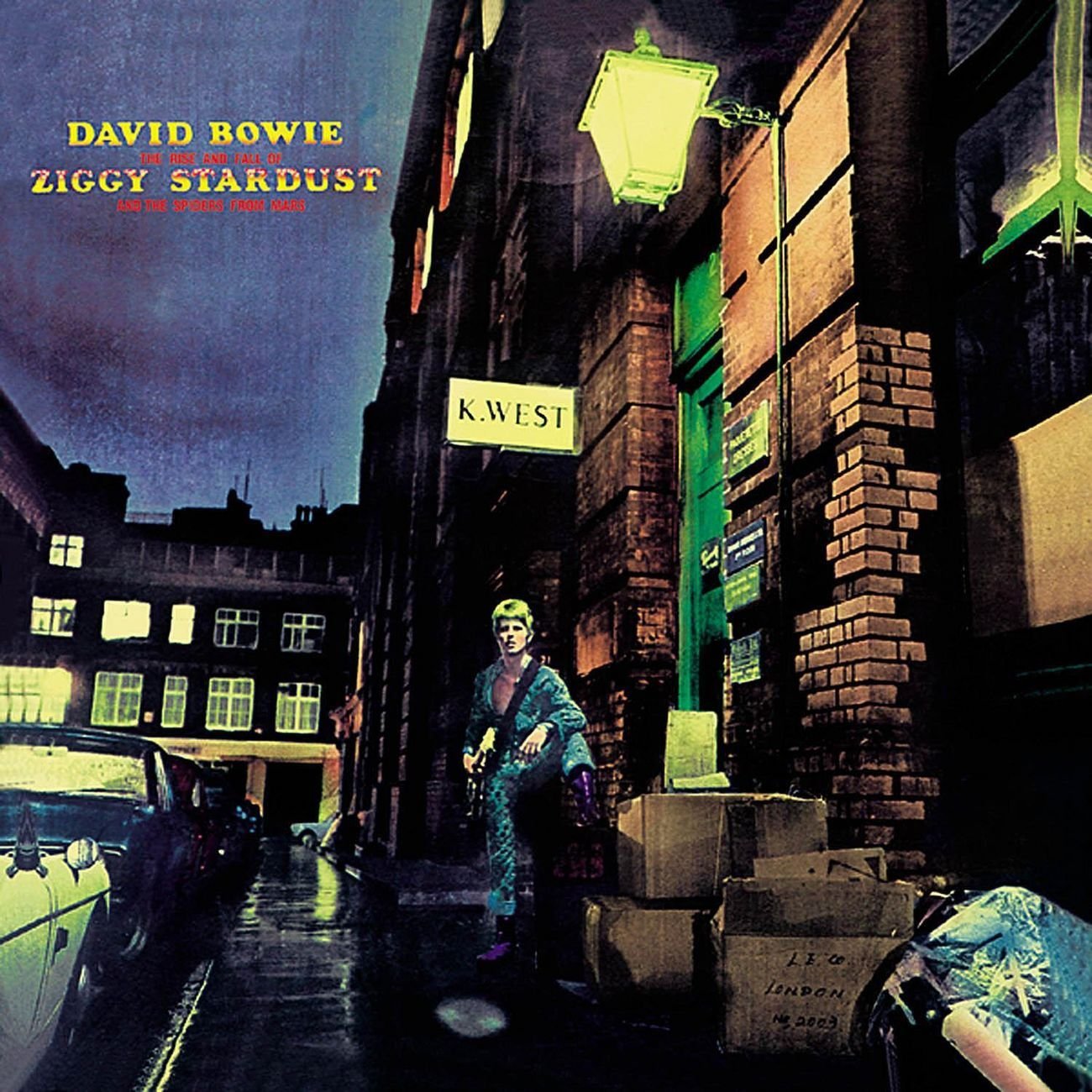 He's an alligator; a mama-papa comin' for you. He was the nazz with God-given ass. He was a starman, waiting in the sky; a rockin'-rollin' bitch for you; the priest that tastes the world; all the fat-skinny people; all the tall-short people — and he was all right. On David Bowie's fourth studio album, post-hippie folk era, the Thin White Duke took on a new persona as an alien rock star. As Ziggy Stardust, he was the savior of earth that went from superhero to bloated Behind the Music stereotype. It's the ultimate glam rock fantasy—rock 'n' roll can save the world. And in a way, it did.
The premise behind Ziggy Stardust is that earth is going to end in five years, and that it's up to an interplanetary rock star to save it. In the song "Five Years," Bowie paints a portrait of a hysterical society anticipating its collapse: "News had just come over/we had five years left to cry in/News guy wept when he told us/earth was really dying." In "Soul Love," Bowie segues into a reflection of love and spirituality before erupting into the nonsensical rock opera of "Moonage Daydream." This song in particular is a standout for a few reasons, one being Bowie's hallucinatory imagery ("Keep your 'lectric eye on me babe/keep your raygun close to my head") and the other being Mick Ronson's righteous, space-age guitar solo. This is also where we're introduced to this stellar being, who then presents his heroism in "Starman," and declares "let the children boogie."
All the while, each song is a triumph in songwriting. "Moonage Daydream," "Starman" and "Five Years" are as perfect as songs get, each in their own epic, power-ballad kind of way. But on the second half of the album, Bowie then moves away from this loose theme of earth's savior by focusing more on the strictly rock 'n' roll side of things. "Lady Stardust," a pretty piano ballad is supposedly written about Marc Bolan of T. Rex, though in this case it could just as easily apply to our alien protagonist. "Star," meanwhile, is a piano-pounding case for being a rock star, sung from the perspective of a star-struck dreamer, rather than one actually in the biz. For pure musicality's sake, "Hang on To Yourself" is a personal favorite, merely for its wild slide-guitar riffs and crunchy post-Stooges power chords. Here, Bowie introduces Ziggy's band as a bunch of cats who "don't dance/don't talk much/just ball and play."
The most well-known song off the album is "Ziggy Stardust," a song that ultimately saw the demise of our hero. Over an unforgettable and ultimately timeless guitar riff, Bowie recounts the tragedy of jealousy and egoism destroying Ziggy. Bowie's description of Ziggy finds him with "screwed up eyes and screwed down hairdo/like some cat from Japan," "well hung" and with a "snow-white tan." It's pure rock `n' roll drama, the epitome of glam rock excess encapsulated in a song that ultimately finds its demise just as the genre had begun. But somehow, that gets put aside in the climax of the album, the vague Velvet Underground homage "Suffragette City." In a boisterous power-chord wailing rock scorcher, Bowie brings the album to an abrupt halt before the album peaks on the now immortal one-liner "Wham bam thank you ma'am!"
The album ends in sort of a circular fashion, combining death and re-birth in the gospel-inflected closer "Rock 'n' Roll Suicide." Like someone talking a loved one down from the ledge, Bowie howls over a transcendent, ascending melody, "You're not alone!"
Ziggy Stardust has been hailed as Bowie's finest hour. And yet, it was really just one of the many phases he'd undergo as an artistic shape-shifter and a performer in a constant state of evolution. Though it was preceded by the outstanding Hunky Dory, he had yet to introduce the world to his many other personas. Here, however, everything was just perfect. The band was all together, the song went on forever, and Ziggy played guitar.
---
Label: RCA
Year: 1972
Buy this album at Turntable Lab
---
Similar Albums/Albums Influenced: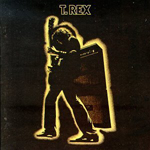 T. Rex – Electric Warrior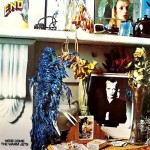 Brian Eno – Here Come the Warm Jets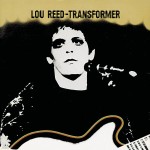 Lou Reed – Transformer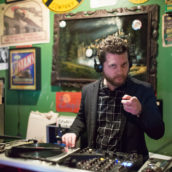 Jeff Terich
Jeff Terich is the founder and editor of Treble. He's been writing about music for 20 years and has been published at American Songwriter, Bandcamp Daily, Reverb, Spin, Stereogum, uDiscoverMusic, VinylMePlease and some others that he's forgetting right now. He's still not tired of it.