Death Cab for Cutie : Plans
The backlash started as soon as it was announced. Death Cab signed to Atlantic? Well, that's the end of that! And just like that, a thousand hipsters were embittered. It may have been inevitable, but, as Death Cab's heroes can tell them, an artist never grows or achieves full potential without rubbing a few people the wrong way. Would The Replacements have recorded Tim if they stayed on Twin/Tone? Would it have sounded as good? Would R.E.M. ever have made their Automatic for the People on IRS (or in this case, their Green)? Who knows? But Death Cab For Cutie have ultimately moved on, setting out to eventually make their own Automatic or Tim. And Plans, the resulting first album is a damn fine listen, in spite of the broken D.I.Y. hearts and tear-stained hoodies.
Listening to Death Cab For Cutie's latest without referencing their past work is hard, particularly considering how personal and just how affecting their old albums were to so many. I, personally, have heard few albums as perfect as The Photo Album and have fewer heartstrings attached to any album as I do to We Have the Facts and We're Voting Yes, except for maybe either/or. Death Cab For Cutie is my band, as they are to many others and as they inevitably will stay. But even I was skeptical on first listen, so much so, that it even clouded the initial experience, leaving a sub-phenomenal impression, to say the least.
That all changed the second time around, however, as Plans began to reveal itself as an equally affecting, but sonically different effort. As much as I love The Photo Album and Transatlanticism, this album is unique, and as such, must be evaluated on its own merits. "Marching Bands of Manhattan" may be the first song on the album, but it's also the first noticeably evolved style coming from the Bellingham foursome. It's glossier, a little more epic maybe, but underneath the sheen, there's still the Death Cab we know and love. It was far from my favorite upon first listen, but I've since become hooked. A triumphantly powerful downer, the song is driven by Ben Gibbard's gracefully mighty voice, singing "sorrow drips into your heart through a pinhole," then climaxing with "your love is gonna drown."
First single "Soul Meets Body," however, seemed like the most Death Cab-sounding song at first, but that too proved false, with its minimalist chorus and moody new wave pop arrangement. "Different Names for the Same Thing" immediately comes off as strikingly different, as the band opts for a cinematic epic, sort of like a more shoegazer happy, bite-sized version of the title track from Transatlanticism. Yet, Ben Gibbard's solo acoustic performance on "I Will Follow You Into the Dark" is starkly minimal, yet rich in lyrical content. Gibbard sings to a lover about their impending doom, in a touching, yet somewhat humorous tone:
If heaven and hell decide
that they are both satistfied
And illuminate the "no"s
On their vacancy signs
If there's no one beside you
When your soul embarks
Then I'll follow you into the dark
"Your Heart is an Empty Room" sounds more like the Death Cab of old, albeit touched-up with some Robert Smith-like guitar effects. And "Someday You Will Be Loved" sounds a lot like "House of the Rising Son" played in a waltz, with a more modern touch, of course. This song, in particular, has caused quite a stir among bloggers, as many have dismissed Gibbard's lyrical sentiment of "you'll get over me" as nothing more than mere self-admiration. But it seems to have a more universal feeling that everyone will eventually find someone. Strange that nobody accused him of being too corny on this song, instead.
One of my personal favorites on the album is "Crooked Teeth," an upbeat pop tune with the hook to beat this year: "You can't find nothing at all/if there was nothing there all along." If that isn't the second single off the album, then maybe signing to Atlantic was a mistake.
Fans and critics may never reach a consensus on this one, but hearing differences of opinion can be as enjoyable as listening to the album itself. For what it's worth, here's mine: Plans is a great album. It may not have been out long enough at this point to truly embed itself into the minds and hearts of listeners, but in time, it will stand up to the rest of the band's material. For now, it's an exciting new chapter in the history of a spectacular band who have merely added to their sound without losing any of its charm or beauty in the process.
Similar Albums:
Elliott Smith – Figure 8
Death Cab For Cutie – Transatlanticism
The Cure – The Head on the Door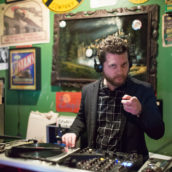 Jeff Terich
Jeff Terich is the founder and editor of Treble. He's been writing about music for 20 years and has been published at American Songwriter, Bandcamp Daily, Reverb, Spin, Stereogum, uDiscoverMusic, VinylMePlease and some others that he's forgetting right now. He's still not tired of it.