Josh Homme announces new Desert Sessions album featuring ZZ Top's Billy Gibbons, Les Claypool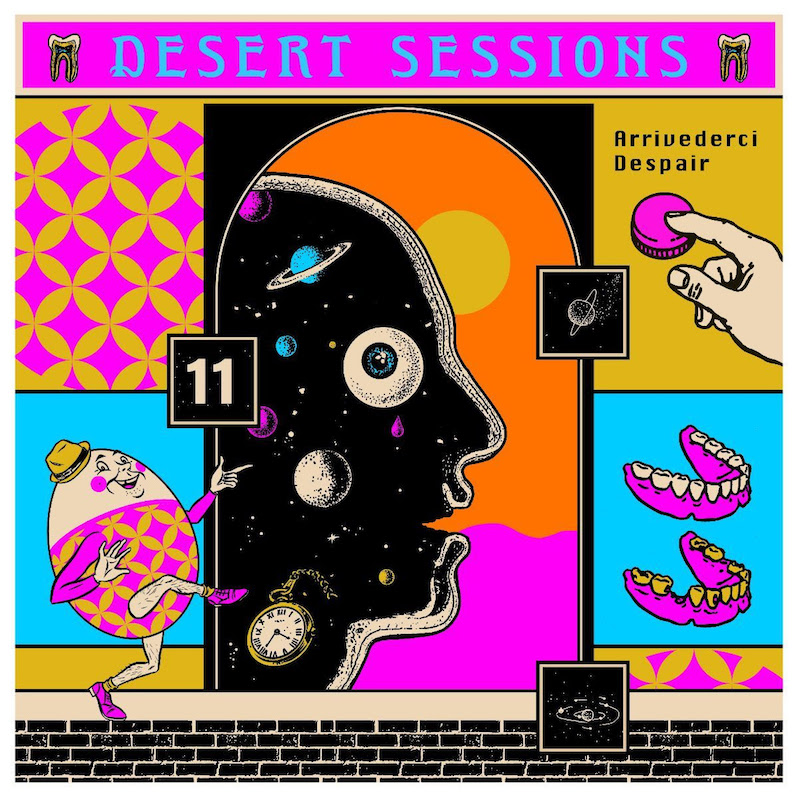 Josh Homme of Queens of the Stone Age has announced a new Desert Sessions album. On October 25, the lineup-changing group will release Vols. 11 and 12 via Matador. It features guest appearances from ZZ Top's Billy Gibbons, Primus' Les Claypool, Warpaint's Stella Mozgawa, Scissor Sisters' Jake Shears, Chavez's Matt Sweeney and more. The loose collective of collaborators hasn't released an album since 2003's The Desert Sessions 9 & 10, which featured PJ Harvey, Dean Ween, Danzig drummer Joey Castillo and Queens of the Stone Age's Troy Van Leeuwen and Alain Johannes. Take a look at the tracklist below, and check out a trailer video for the project.
The Desert Sessions Vol. 11 and 12 tracklist:
Move Together (lead vocal: Billy F. Gibbons)
Noses in Roses Forever (lead vocal: Joshua Homme)
Far East for the Trees
If You Run (lead vocal: Libby Grace)
Crucifire (lead vocal: Mike Kerr)
Chic Tweetz (vocals: Töôrnst Hülpft, Matt Berry)
Something You Can't See (lead vocal: Jake Shears)
Easier Said Than Done (lead vocal: Joshua Homme)
Read our Greatest Hits feature on the best Queens of the Stone Age songs.