DJ Shadow : Action Adventure

Much to Josh Davis' chagrin, us here in Music Critic Land and many denizens of his DJ Shadow fandom have spent the better part of three decades waiting for the San Jose producer to just—just!—turn out a proper sequel to Endtroducing…. When your debut so elevates particular musical dialects, you can't really blame the heart of an adoring public for wanting what the heart wants. And yet you also can't blame Shadow for possessing both unwilling flesh and spirit for such a grievous task. Trying to recapture his glory days is a fool's errand, and trying to avoid them threatens diminishing returns. It's therefore no small feat that new album Action Adventure stands so tall and interesting in the face of these extremes.
DJ Shadow's biggest post-Endtroducing… hits to this point, arguably The Mountain Will Fall and The Private Press, at least in part rode the coattails of his aggressively dreamy hip-hop. His biggest flop, The Outsider, moved him far from those turntablist roots into the hyphy purgatory of the 2000s. Action Adventure is as solidly instrumental an album as he's ever released, with only one track featuring vocals (apparently his own singing) and maybe three others with any discernible samples. It seems to succeed by letting DJ Shadow's arrangements stand on their own instead of forcing them to tell anyone's stories, even the meticulous ones he's capable of constructing himself.
And so, almost wholly divorced from Davis' master-class sampledelica, Action Adventure often latches onto hip-hop's trend turned irresistible force, trap. "Forever Changed" softens the genre's blow, a pitch-shifted ballad of sorts where chiptune meets chipmunk-tune, while "All My" seems to goes off in at least three different directions like a megamix of multiple versions. Yet the technology bringing this genre to the floor also connects to others in the electronica realm, allowing DJ Shadow to traverse a controller-and-drum-machine spider web that starts off like scrolling-shooter video game music. From "Ozone Scraper" to "Witches vs. Warlocks," there's a clutch of songs here that speed up this new rap soundtrack infatuation like it's grabbing power-ups.
Beyond this, DJ Shadow competently references other styles from vaporwave to IDM, and even eventually circles back to a hint of his own turntablist pranksterism with the rockabilly-soaked "Free for All." "You Played Me" is his fully-sung homage to 1980s freestyle R&B, a tale of love lost that could have been told by Jellybean or Jimmy Jam and Terry Lewis. Songs like "A Narrow Escape" suggest homegrown drum'n'bass, a genre he's hinted at multiple times in his discography that I wish he'd explore more thoroughly. But the centerpiece/masterpiece of Action Adventure might be "Time and Space," a lengthy slice of intelligent techno with piano lines, digitized squeaks, and haunted atmospheres that could have been lifted from the heights of the Orbital catalog.
DJ Shadow's been at his best when left alone to become one with his music, where we're never quite sure if he's letting the winds of hip-hop carry him where they may or if he's changing their direction with the edge of his hand. Maybe this is the moment where we stop holding all of his work up to the light of Endtroducing…. It's been unfair to him as an artist and to us as listeners, and it ignores his ability to craft work as free-spirited and downright fun as Action Adventure.
---
Label: Mass Appeal
Year: 2023
---
Similar Albums:
When you buy something through our affiliate links, Treble receives a commission. All albums we cover are chosen by our editors and contributors.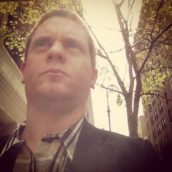 Adam Blyweiss
Adam Blyweiss is associate editor of Treble. A graphic designer and design teacher by trade, Adam has written about music since his 1990s college days and been published at MXDWN and e|i magazine. Based in Philadelphia, Adam has also DJ'd for terrestrial and streaming radio from WXPN and WKDU.