The Dream Syndicate : The Universe Inside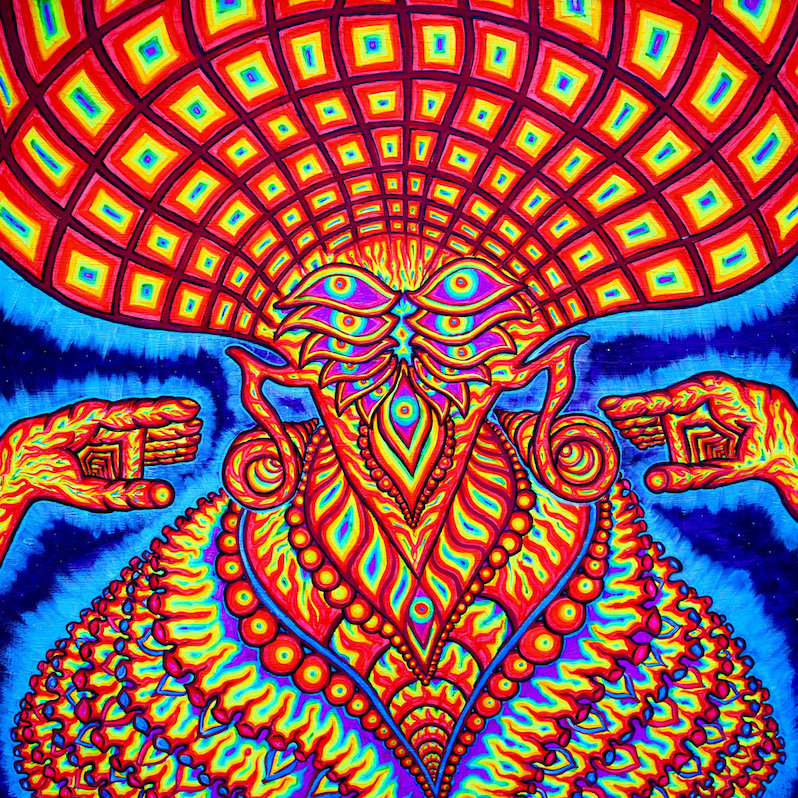 What a hell of a reinvention. I'll admit to only a passing familiarity with The Dream Syndicate, recognizing them from old punk and psychedelia mixtapes rather than a deep personal connection to their music, but I grew up with many older cousins and friends and relatives who were neck-deep into Paisley Underground stuff, so it's a name that at least rings a few bells. That said, the Dream Syndicate I remember and the one presented here are, to be brief, quite a bit different.
The pieces have a lot of the same names. Across these five lengthy cuts, you can hear traces of Crazy Horse (the greatest Neil Young project by miles), of the Velvet Underground, of Quicksilver Messenger Service (another perennially underrated psych group in certain spaces). All of those bands outline the primary tools of The Dream Syndicate new and old: tripped out jams that feel caked in dust and dirt, like a psychedelic cowboy saloon rather than the daisy-painted vans of other '60s-gazing groups. With a little snarl and whiskey in the vocals, it wouldn't be tough to imagine these songs getting tilted into a certain kind of cosmic country or even Drive-By Truckers-esque punky, rockish boogie. This was always one of The Dream Syndicate's strong suits; recontextualizing psychedelia in a way that tricked a certain type of listener into getting neck-deep with certain cerebral/spiritualist motifs in country and American folk music they might otherwise have turned their nose up to, effortlessly turning back the clock to the days of Janis Joplin and Gram Parsons when these sonic ideas seemed like they were simply everywhere, forever.
But The Universe Inside, as much as it maintains a great number of those ideals, congeals into a different overall shape, seemingly guided by some other kind of central organizational/ontological skeleton. I don't just mean to gesture to the length of the cuts here, though it is worth noting when a band that once prided itself on 3-5 minute slices of ramshackle psych-country glory suddenly sprawl out to 20-minute lengths (especially as an opening cut!). I don't just mean, either, the way that these long, long songs stitch themselves together into one flowing seamless whole, not just crossfaded together but very deliberately composed and produced to feel like a 50-minute jammy evolving megascale piece, one that seems to sheet off improvised licks and sonic flourishes from every pore. No, it's something deeper than that. If Crazy Horse always felt like the center of The Dream Syndicate, then here on The Universe Inside, that center is Hawkwind.
Once it clicked, I couldn't unhear it. Hawkwind has a knack for precisely this kind of rootsy/cosmic split, has a near-identical approach to making the endless tedium of post-Dead style jamband formalities suddenly feel as lively and fresh as when the country and psych bands of the '60s first started sprawling out on stage. Even the weight and heft of the vocals seems to mirror modern Hawkwind, or perhaps modern Wire, both of whom have settled into a beautifully honeyed late-career state despite the former getting far less critical/commercial love than the latter.
This switch to an almost space rock approach to their rootsy psychedelic sprawl feels commiserate with the overall sentiments of The Dream Syndicate's playing. For one, their sense of improvised melodies lives well in these endless one-chord wormholes, their hands clearly trained well with decades of listening to the master Neil Young and of playing together, knowing well when to hammer on a note just outside of a resolution to build that tension up, up, up, before curling sweetly back home before another player kicks up their own simple, hummable, but still extended solo. It's easy to make music like this that either errs too technical or that's dreadfully dull; The Universe Inside is neither, switching the palette slowly but consistently, so that what once was a distorted Telecaster becomes a saxophone, what once was a drumkit becomes bongos, what once was a piano becomes a buzzing organ, on and on, around and around. These long stretches are where their keen ear for grooves and the necessary tension-and-release of improvised instrumental stretches comes to bear most magnificently, the type of maturity of playing that makes work richer and more consistently compelling rather than being a code word for boring.
And just like all great psychedelia, there is the deathward gaze of these songs. Don't get me wrong; the middle stretch of this record certainly feels the rays of the sun prick up against the skin and warm you down to the blood and bones. But between the low snarl and growl of the 20-minute opener and the ceremonial dirge of the 10-minute closer, there is a looming darkness, the soul spiraling down the drain. This deathward function is a necessary and powerful one of psychedelic music; there's a reason why so much of this stuff gets draped in Buddhist imagery, evoking as it does the soul leaving the body for a journey into the realms of ghosts, devils, flame and castles, ice and whirlwinds. The Universe Inside sees The Dream Syndicate producing a half-joking psalm, like the smirk of a Buddha telling the setup of a joke on the precipice of death that they know they aren't going to give us the punchline for. It feels fitting for this type of music, an exciting dollop of mortal anxiety to keep things jittery and energized inside the endless sheets of instrumental workouts and rangey solos.
But maybe the most important boon of this record is that its songs are so good, its grooves and licks and immaculate sense of musicality so compelling, that I suddenly feel compelled to go back to the catalog for these guys. For a group that's been around nearly 40 years still making records, that's perhaps the best possible thing a record like this can do; inspire someone from outside like me to reach back and unearth what treasures they may have left buried.
---
Label: Anti-
Year: 2020
---
Similar Albums: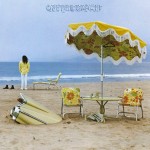 Neil Young – On the Beach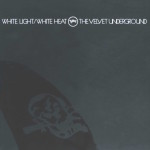 The Velvet Underground – White Light/White Heat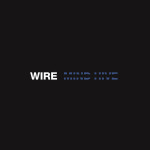 Wire – Mind Hive
Langdon Hickman
Langdon Hickman is listening to progressive rock and death metal. He currently resides in Virginia with his partner and their two pets.