R.I.P. Hal Blaine, legendary drummer and member of the Wrecking Crew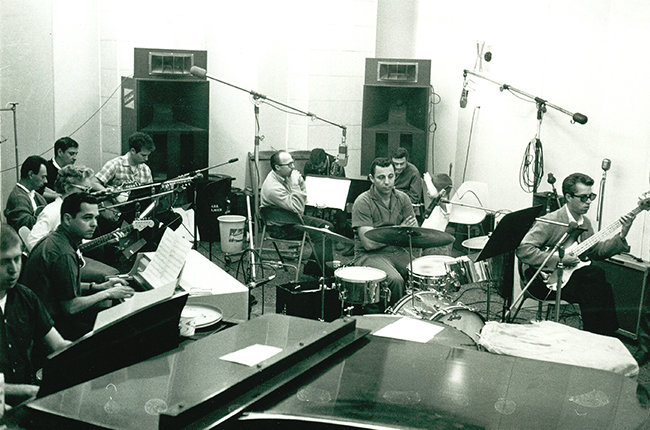 Legendary drummer Hal Blaine, a member of the iconic session group The Wrecking Crew, has died, according to a report from Variety. He was 90.
Blaine's drumming has appeared on countless classic songs and albums, including The Beach Boys' Pet Sounds, Simon & Garfunkel's "Mrs. Robinson," Nancy Sinatra's "Boots," Frank Sinatra's "Strangers in the Night" and, perhaps most famously, The Ronettes' "Be My Baby." His beat for "Be My Baby" has since been imitated throughout pop music history over the past five decades. Blaine released a number of instrumental solo albums throughout the '60s, as well.
In 2000, Blaine was inducted into the Rock and Roll Hall of Fame. He also received a Lifetime Achievement Grammy last year. He was still performing up through his 90th birthday, and even played at his own party.
Read Brian Wilson's tribute to Blaine below.
I'm so sad, I don't know what to say. Hal Blaine was such a great musician and friend that I can't put it into words. Hal taught me a lot, and he had so much to do with our success – he was the greatest drummer ever. We also laughed an awful lot. Love, Brian pic.twitter.com/vLOX3RIKc6

— Brian Wilson (@BrianWilsonLive) March 11, 2019
In 2012, we named Hal Blaine one of our 50 favorite drummers.