Treble's 50 Favorite Drummers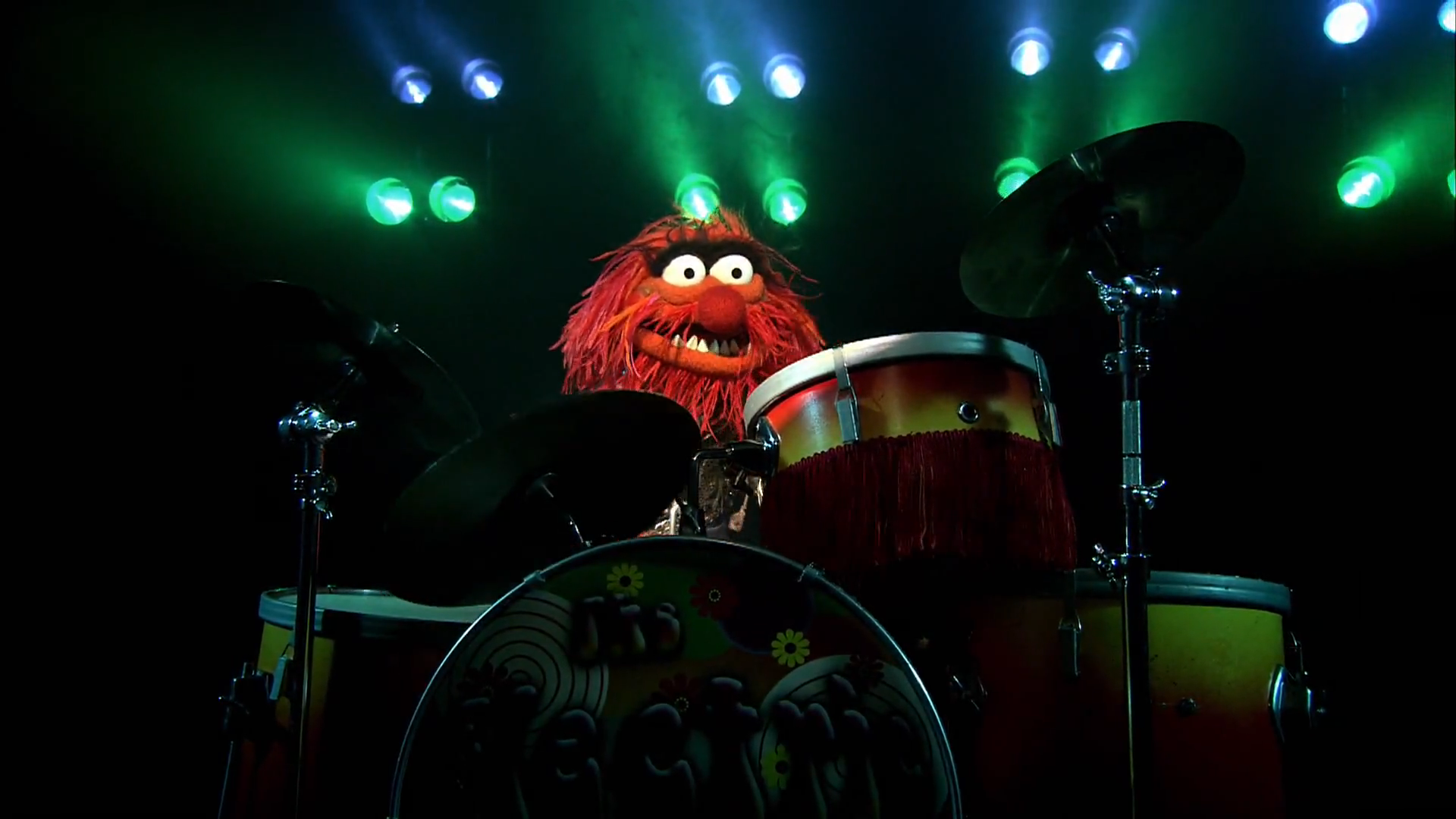 It's an interesting irony how the member of a band that tends to make the most noise is often the one who's most frequently overlooked. Plenty of drummers get their share of acclaim — enter "greatest drummers of all time" in Google and you'll see a dozen or so lists celebrating the wizardry of Neil Peart and Danny Carey. But there's also more jokes at the expense of drummers than any other instrument (notable exception: the one about mandolin players spending half their time tuning and the other half the time playing out of tune). It's a not-so-delicate balance that typically lends itself to hyperbole on either end of the spectrum.
Regardless, drums can make or break a song, and the best drummers can make an already good song incredible. In the interest of making our case, we've assembled a list, in alphabetical order, of our favorite drummers. Please note that word, "favorite" — though there are tons of others whose talents we recognize and appreciate, these are the 50 drummers that consistently make us want to tap desks, slap dashboards and annoy everyone around us.

Tony Allen
[Fela Kuti and Africa `70]
To be able to sustain a successful career as a drummer in any genre requires, at the very least, endurance. That goes double for Afrobeat. Fela Kuti and Africa '70 recorded dozens of albums together, and Tony Allen played on more than 30, which, if you do the math, is at least three per year. Add to that the average song length of about 12 minutes, and it sounds even more exhausting. And yet there's something unmistakably funky and light about Allen's approach. It's complex and informed by jazz, for sure, but it feels so free and danceable, one hardly notices those minutes fly by. And at 72 years old, he continues to perform and record with artists ranging from Charlotte Gainsbourg to The Good, The Bad & The Queen. – Jeff Terich
Listen: Fela Kuti – "Zombie"; Fela Kuti – "Roforofo Fight"; Fela Kuti – "Expensive Shit"
---

Zachary Barocas
[Jawbox]
Jawbox's first drummer, Adam Wade, was good. But after he left, as the group made the switch from D.C. indie Dischord up to major label Atlantic, new drummer Zach Barocas brought to the group a firecracker dynamism that made their melodic post-hardcore less of a blunt object and more of a precision instrument. Barocas could do a straight 4/4 with one hand tied behind his back. He could also do 3/4, 7/8 and any number of other off-kilter rhythms with fills and tom-tom heavy breakdowns that pushed the band's rhythms from a raw form of punk rock on up to a more artful permutation of the form. That he played with an almost free-flowing weightless quality at times made the moments of complete aggression hit that much harder. – Jeff Terich
Listen: Jawbox – "Won't Come Off"; Jawbox – "Cruel Swing"; Jawbox – "Reel"
---

Bill Berry
[R.E.M.]
We might best measure how important a drummer is to a rock band by examining how the group functions after the drummer leaves. Few suffered more from the loss of their stickman than indie-rock godheads R.E.M. Peter Buck, Michael Stipe, and Mike Mills pressed on with releases after Bill Berry retired to take up farming in 1997, but never used anything more than drum programming or session musicians to replace his folk-cum-punk rhythms. – Adam Blyweiss
Listen: R.E.M. – "The One I Love"; R.E.M. – "Little America"; R.E.M. – "Finest Worksong"
---

Hal Blaine
[The Wrecking Crew/session]
The vast majority of pop hits over the years have been made with the help of session musicians, most of whom are able to read on sight, learn the key changes in an instant and record the song in a matter of minutes (usually). In the 1960s and '70s, the Wrecking Crew, a California-based session band, was the predominant group to call up when a studio needed to sew up a hit. Their drummer, Hal Blaine, can be heard on 38 No. 1 singles, and played on sessions for dozens of other ubiquitous tunes. His biggest contribution to pop music, however, is the beat from The Ronettes' "Be My Baby," which has been borrowed pretty liberally by everyone from Bruce Springsteen to the Jesus and Mary Chain. – Jeff Terich
Listen: The Ronettes – "Be My Baby"; The Beach Boys – "Good Vibrations"; Nancy Sinatra – "These Boots Are Made For Walkin'"
---

John Bonham
[Led Zeppelin]
It's safe to say that at least three-quarters of this list found the greatest inspiration in their craft from Led Zeppelin's John Bonham. There's no exaggeration here — Bonzo was the greatest to step behind the skins. He played with soul and followed a groove like nobody else could, and when he hit that groove, he hit it hard. The most revolutionary thing that Zep did, and quite well at that, was make blues sound much heavier and louder than it was ever intended to, and that really wouldn't have been possible had Robert Plant suggested some other dude sit in on their rehearsals. And in contrast to a lot of the more widely recognized drum greats, Bonham often made his greatest impact while playing slow; "When the Levee Breaks" is all the evidence one needs to understand that Bonham truly wielded the Hammer of the Gods. – Jeff Terich
Listen: Led Zeppelin "When the Levee Breaks"; Led Zeppelin "Good Times Bad Times"; Led Zeppelin – "The Ocean"
---

Bill Bruford
[King Crimson; Yes]
Around 99 percent of "greatest drummer" lists in existence aren't able to look past Rush and Dream Theater for unique or inspired players, so you can see why we might feel the need to step outside that realm. But it would be a mistake on our part not to include Bill Bruford, whose drum work for King Crimson and Yes were so split-second precise, you could set your watch to his rhythms, which were often simultaneously manic and funky, carrying a groove so terrifying you might end up in convulsions. Bruford is really in a class of his own in the prog crowd, because while his technical skills were certainly on point, it's his sheer unpredictable explosiveness that made him such a force to be reckoned with. – Jeff Terich
Listen: King Crimson – "One More Red Nightmare"; King Crimson – "Larks' Tongues in Aspic P.1"; King Crimson – "Starless and Bible Black"
---

Budgie
[Siouxsie and the Banshees; The Slits]
Peter Clarke, better known by his stage name, "Budgie," made the rounds in Liverpool punk bands Big In Japan and The Spitfire Boys before providing the rhythms for The Slits' landmark punk-reggae style on Cut, and eventually his most noteworthy role as drummer for Siouxsie and the Banshees. Making his debut with the band on 1980's Kaleidoscope, Budgie brought a more intense approach to the group, which in some cases meant using restraint to the best of his ability, and in other cases going buck wild. For the better part of the '80s, goth rock relied pretty heavily on drum machines, but Budgie was its John Henry, handily beating the machines until finally the Banshees called it a day. – Jeff Terich
Listen: Siouxsie and the Banshees – "Happy House"; Siouxsie and the Banshees – "Into the Light"; Siouxsie and the Banshees – "Arabian Knights"
---

Hugo Burnham
[Gang of Four]
The idea of dancepunk only succeeds if a band can provide beats funky enough to get the punks off their bored, disenchanted asses. Enter Hugo Burnham, the pulse of Leeds' politically-driven post-punkers Gang of Four, whose eye-popping drumming style operated not so much like a human but more like an internal combustion engine. He kept the band's taut, abrasive funk in line, often via live performances that added a layer of brutal intimidation. This is punk, after all. But it's danceable punk, Burnham leaning heavy on the hi-hat, charging with mechanical precision and keeping everything, above all, funky. – Jeff Terich
Listen: Gang of Four – "Contract"; Gang of Four – "Natural's Not In It"; Gang of Four – "To Hell With Poverty"
---

Brendan Canty
[Fugazi; Rites of Spring]
For a band like to Fugazi to work, every member had to be a master of his craft, and Brendan Canty was no exception to that rule. His rhythms weren't out of control, but he was by no way tamed. He knew when to keep it simple, backing up Joe Lally's bass lines and Ian MacKaye's harsh rhythmic guitar strokes – but he also knew exactly when to let loose. His creativity led him to combine dub rhythms with hardcore thrash, even at times leading him to throw in jazzy ride-cymbal heavy beats. But, before you knew it, he'd be thrashing again. On top of all that, almost every post-hardcore drummer inspired to live up to the lofty tone Canty set in Fugazi's masterful discography. – A.T. Bossenger
Listen: Rites of Spring – "For Want Of"; Fugazi – "Shut the Door"; Fugazi – "Repeater"
---

Jimmy Chamberlin
[Smashing Pumpkins]
There's a story, probably apocryphal but it's rock lore so who cares, about former Smashing Pumpkins drummer Jimmy Chamberlin in which he leaps onto a coffee table while "Geek U.S.A." is playing and yells "Rewind that! I'm the only one in the entire world who can do that!" The anecdote, related years ago in some magazine I forgot by someone who was there, leaves you the whole 5-minute plus song to figure out what set him off, but to me the spot's perfectly clear: 2:57-3:16, right after the jump. Chamberlin plays so fast and does so much at once I kind of have no doubt he's right. "Geek U.S.A." is the first song I'd play for the poor sap who's never heard him — another quote, the source of which I've also forgotten (I'm having a senior day) is that you could play just the drum track of that one and still have a complete song.
Chamberlin is the only drummer whose cover status ever sold me a copy of Modern Drummer, so I know his roots are in Buddy Rich and Deep Purple, and that his neurotic, gunslinging style is considered semi-revolutionary among rock drummers for its reliance on jazz-style riffs. His most varied work was on the titanic of nineties avant-rock, Mellon Collie & The Infinite Sadness, famous for its excess but scattered with off-chart, hidden gems like "Thru The Eyes Of Ruby," which perfects the Chamberlin snare sound (check it out live) and "Galapagos," a piece of stormy minimalism which Chamberlin has identified as one of his favorite Pumpkins moments. Then there's "Tonight, Tonight," the violin-swaddled radio hydra that Chamberlin carries as though by a belt in his teeth. The band as it then existed crashed on the rocks, of course, and Chamberlin had his own famous moments of excess. But at the peak of the Pumpkins, no one brought the thunder more regularly — no one in the entire world. – Anthony Strain
Listen: Smashing Pumpkins – "Geek U.S.A."; Smashing Pumpkins – "I Am One"; Smashing Pumpkins – "Tonight, Tonight"