Echo & The Bunnymen : Crocodiles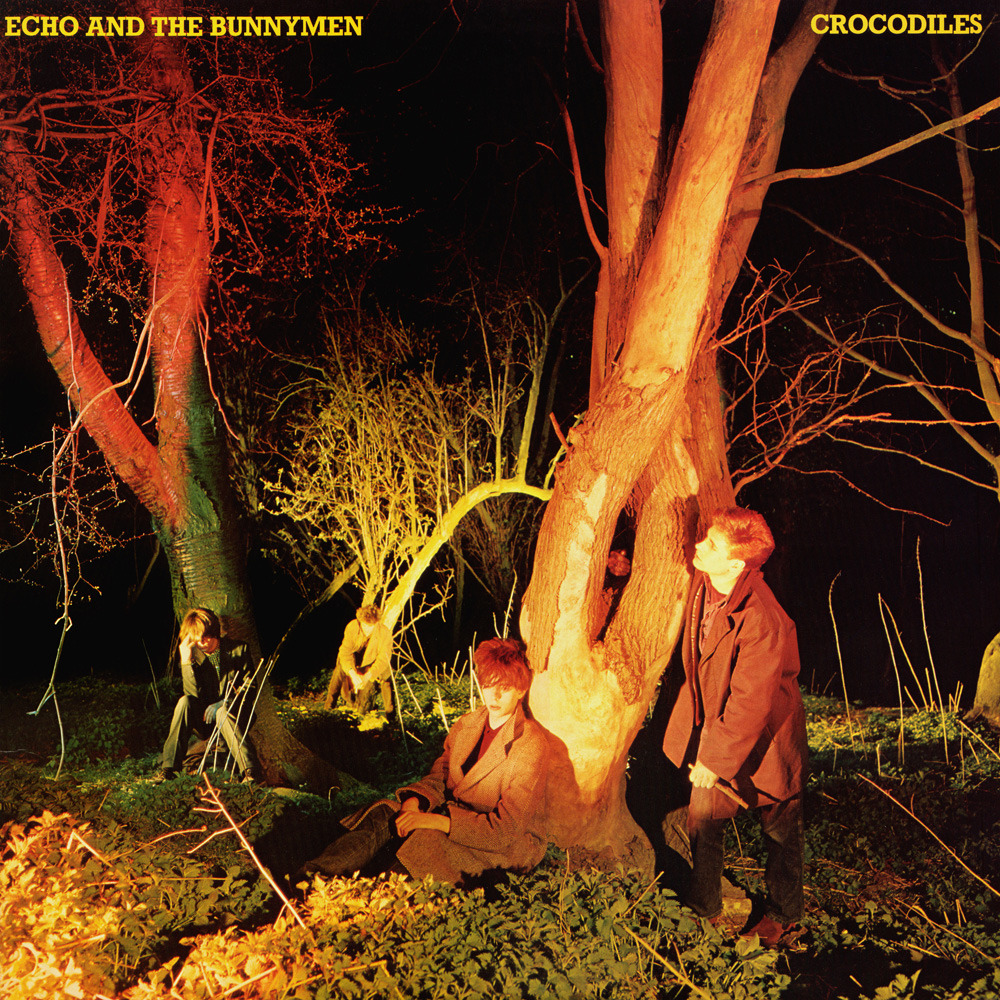 All right, it's embarrassment time. The first show I ever attended (it's fun to play this game as an icebreaker, by the way) was Wham with Katrina & the Waves and Chaka Khan at Hollywood Park. I used to lie about it because of embarrassment (now I wear it as a badge of honor) and replace it with the second show I attended, a co-headlining tour of New Order with Echo & the Bunnymen and opener Gene Loves Jezebel. Admit it, wouldn't you have lied? Those who know their concert tours will recognize that this tour took place in 1987 after Echo's fifth, self-titled album and New Order's Substance. You know that scene in Almost Famous where William's mother drops him off at the Black Sabbath show? Well, that show was at the San Diego Sports Arena, exactly where the Echo show was taking place and where I was similarly dropped off by my own mother (actually, it could have been dear ol' dad). It was Echo's Songs to Learn and Sing that introduced me to the amazing Liverpool band. I had no idea at first that it was a greatest hits record, making me think that I had the most accomplished album ever in my grubby little hands. When I did piece it out, I went hunting for the back catalog and the album that contributed only one song to the compilation, "Rescue." ("Do It Clean" also appeared, but wasn't on the original UK release of Crocodiles).
Crocodiles was Echo's first album and a portentous sign of things to come. Echo was originally a duo, consisting of long time (and still) members, Ian McCulloch and Will Sergeant. Ian came from the Crucial Three, a band that also featured Julian Cope and Pete Wylie who went off to form Teardrop Explodes and Wah! Respectively. Once having formed Echo, after being asked numerous times about their band's silly moniker, they made up a story about how their drum machine was the source of the name. It's one of those stories that have now circulated way too far to rein in, and they'll forever be saddled with it. That Korg Minipops Junior was replaced by drummer Pete de Freitas, while Les Pattinson joined on bass. But the original two are the core of Echo; Ian with his Richard Butler meets Jim Morrison voice and Will with his crisp and resonant electric guitar. The emergence of Sergeant as eminent underrated guitar player was only further shrouded by the fact that both Aztec Camera's Roddy Frame and U2's The Edge also got their starts in 1980.
The fact that McCulloch and Sergeant worshipped at the altar of the Velvet Underground and The Doors is no surprise to anyone, and Echo combine the psychedelic with the new wave and guitar rock better than anyone. "Pictures on My Wall" was the first single with the b-side and later U.S. album track, "Read it in Books," co-written with Julian Cope. The latter is such a complete song that it's hard to believe it's from a rookie band. "Who wants love without the looks?" indeed. "Rescue," the second single from the album surpasses the first. Sergeant's opening guitar hooks elicit instant recognition, a must for any band seeking longevity, and Pattinson was paving the way for a distinct bass sound that would continue in many `new romantic' bands. In a way, "Rescue's" lyrics are similar to those of another Liverpool band, the Beatles' "Help." (By the way, Echo debuted their live act at Eric's, just down the street from the Cavern) Ian's song ends in confusion, however, as he repeats "Is this the blues I'm singin'" with increasing energy. "Villiers Terrace" is the most avant-garde song of the album, definitely recalling VU at their heyday. The song is apparently about a place in Liverpool where Hitler signed a non-aggression pact with Czechoslovakia. Tony Wilson, of Factory Records fame, claimed it was one of the best songs ever written. The U.S. version included the b-side "Read it in Books," listed above, and "Do It Clean," the third single. "Do It Clean" was another triumph, with simple lyrics and memorable guitar licks.
Crocodiles at its best is a showcase for Ian McCulloch's snappy rhythm guitar lines (which he claims he nicked from VU), his singular lyrics and dramatic voice. At its worst, Crocodiles is the first bold step in a long series of bold steps for a band just finding its footing. Rather than stumble, however, Echo plant their feet firmly, finding their own sound that's heavily influenced, yet never derivative. Over the next few years, Ian's voice will only become more seasoned, and the band as one will explore new territories of pop and post-punk. Crocodiles was just the start for Echo, who went on to make nine more albums, albeit with breaks in between and one album that should pretty much be forgotten thanks to the absence of McCulloch. Their popularity in England would only grow stronger, while college radio stations and markets that called themselves `alternative' in the U.S. started to catch on. It would be more than five years until the inclusion of "Bring on the Dancing Horses" on the Pretty in Pink soundtrack would catapult Echo into any resemblance of American stardom. But for that raw psychedelic sound, you simply can't beat Crocodiles, a stellar debut by any measurement.
Similar Albums: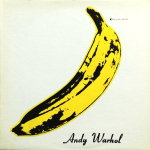 The Velvet Underground – The Velvet Underground & Nico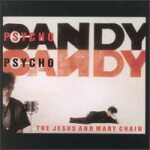 The Jesus and Mary Chain – Psychocandy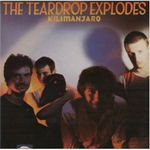 The Teardrop Explodes – Kilimanjaro