Emma Ruth Rundle and Thou – May Our Chambers Be Full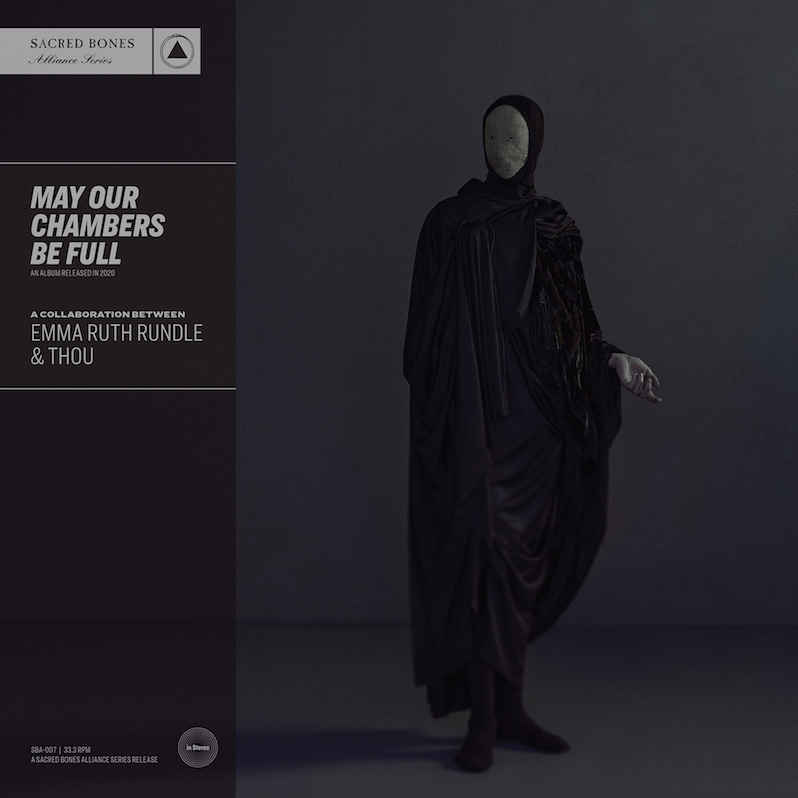 Emma Ruth Rundle doesn't play metal, but her music always sounded natural within the context of heavy music. The low tuning of her dream-doom guitar riffs evokes the enormity of metal without carrying its thorniest or harshest textures along for the ride. It's what's allowed her to tour with epic metal titans like Cult of Luna—whose San Diego tour stop marked the last proper live show I saw before the nation went on lockdown—and still sound like a comparable force of nature even without the armor of a backing band. At their most open and desolate, Rundle's soundscapes still feel massive.
It's precisely for that reason why a full-length collaboration with Thou—a band who have carved out their own uniquely melancholy and artful space within doom and sludge metal—doesn't just make sense, it feels as if it were predestined. The idea germinated in 2019 when Rundle and Thou put together a collaborative live set for the annual Roadburn festival, which spiraled out into a series of U.S. tour dates that introduced a half-dozen new compositions to audiences along with a cover of The Cranberries' "Hollywood." The resulting album from that collaboration, May Our Chambers Be Full, arrives more than a year later, but the finished product is more than a proof of concept behind the fusion. It's a celebration of a collision of ideas, and a highly compelling argument that heavy music is often at its best when exploring its contrasts.
A relatively brief listen 36 minutes, May Our Chambers Be Full finds Rundle and Thou making the most of its limited real estate. Opener "Killing Floor" kicks off with a powerful pageantry, Bryan Funck's abrasive screech backing Rundle's expressive vocals in a stunning exercise in textural counterpoint against the song's graceful, gradual pace. From that point on, there's a more palpable urgency in the songs that follow, from the mid-tempo headbanging fodder of "Monolith" to the swing and swagger of the titanic riffs of "Out of Existence." There's an inescapable badassery throughout. Within the dense grunge-gaze of "Ancestral Recall," Funck even seems to invoke Zeus masquerading as mortal, shrieking, "Here's a confession of my most profound secret…I'm not of this world, this decaying existence." Not everything here is so explicitly targeted toward heavy music's pleasure centers, and sometimes it's devastatingly gorgeous, as on closer "The Valley," a bleak survey of a landscape of depression and defeat amid a Godspeed You! Black Emperor-like gothic chamber arrangement and a haunting, minor key melody. The immensity of the composition only seems to parallel the internal demons she's up against. "Just another endless night falls around me," Rundle sings. "Just another fucked up thing I cannot save."
The overarching stylistic thread on Chambers, however, is neither doom nor dream pop nor post-rock nor sludge—it's grunge. That much should probably come as no surprise to those who have heard Thou cover Nirvana, Alice in Chains or Soundgarden, or for that matter the anthemic choruses of Rundle's songs like 2018's "Darkhorse." To pigeonhole this as a 120 Minutes and Headbanger's Ball crossover doesn't fully capture the nuances of Rundle's hazy balladry against Thou's murky roar, but it's also not wrong. Andy Gibbs has cited A Perfect Circle as the inspiration for first single "Ancestral Recall," and the squealing guitar solo to "Into Being" is a rare, stadium-sized moment of fretboard showmanship. All seven of these colossal tracks are immersive experiences, rock and metal songs that explore something deeper than simply riffs, with nuances to revisit and untangle on further listening. They'd also be essential for any playlist made for your metal-curious friend who hasn't yet committed to the patches on his battle vest.
What makes May Our Chambers Be Full work as well as it does as an album is essentially the quality that both artists have in common, despite the perceived differences in their sound—an ability to craft massive-sounding music that allows enough space for the emotion to break through. It's perhaps ironic that much of the album sounds more than anything like they're having fun playing concise, cathartic rock songs, but they're anthems ripe for deeper listening and closer reads. That they can also provide a moment of visceral anguish like that of "The Valley" shows that their creative waters are as vast as they are deep. The circumstances of this record are such that a sequel may not be in the cards—at least for a while—but what's here is remarkably rich. Their stylistically curious, iconoclastic take on grungy heavy metal feels iconoclastic in its aversion to easy tropes, a collaboration that's as comfortable in the in-between spaces as it is savoring the moments of triumph.
---
Label: Sacred Bones
Year: 2020
---
Similar Albums: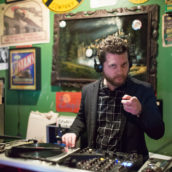 Jeff Terich
Jeff Terich is the founder and editor of Treble. He's been writing about music for 20 years and has been published at American Songwriter, Bandcamp Daily, Reverb, Spin, Stereogum, uDiscoverMusic, VinylMePlease and some others that he's forgetting right now. He's still not tired of it.