This Week's Essential Tracks: Special Interest, Cola, and more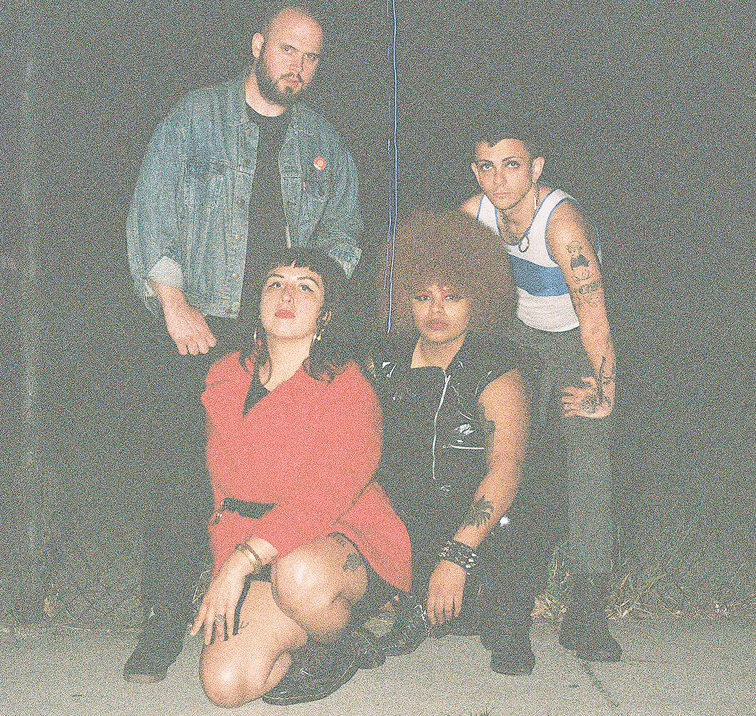 Friday's upon us and that means a brand new batch of jams to start spinning in your earbuds. This week, we have a new dancefloor-friendly single from a recent favorite of ours, some stunning South African jazz, a Los Angeles producer getting back in touch with his island roots and more. Hear our five favorite new songs this week below.
Plus, listen to our ongoing 2022 Essential Tracks playlist.
---
Special Interest – "(Herman's) House"
Special Interest's 2020 album The Passion Of found the New Orleans group pairing bursts of intense punk rock with thumping electronic beats that veered between industrial throb and dancefloor ecstasy. "(Herman's) House" leans a bit toward the latter—"House" is, after all, in the name. But amid the euphoric pulse and bright flashes of house piano are dirty, buzzing basslines and vocalist Alli Logout's fiery delivery, pushing the group ever closer to pop crossover status without sacrificing the grime or the grit that made them so magnetic in the first place. Special Interest have seemed on their way to bigger things, and this might just open the door that much wider. – Jeff Terich
Out now via Rough Trade
---
Nduduzo Makhathini – "Emlilweni"
Ahead of his upcoming album with Blue Note Records, In the Spirit of Ntu, Nduduzo Makhathini has released his third single, "Emlilweni." Featuring American saxophonist, Jaleel Shaw, Makhathini has crafted another beautiful, meditative piece of music. Having mentioned the thematic prominence of burning in much of his work, it follows that the music here is conceived as emerging from within the fires of South Africa's contemporary political context. Indeed, the track's title is Zulu for "on fire." The propulsive performances certainly translate this theme; Makhathini's solo occasionally recalling the unpredictable elegance of his inspiration and teacher, Bheki Mseleku. It's a propulsive, stirring track, preparing us for what will surely be another stellar release from one of South Africa's great modern jazz artists. – Noah Sparkes
From In the Spirit of Ntu, out May 27 via Blue Note
---
Cola – "Fulton Park"
As disappointing as it was to see Ought call it quits after a little under a decade, the debut of Cola has been something inspiring to see over the past few months. The group's last single before the release of new album Deep In View is a push and pull between upbeat, jangle pop with a little bit of a Sun Records influence in its almost rockabilly-like verses, which then give way to something dreamier and formless in its choruses, creating a strange drift in and out of two realms that somehow coexist marvelously. – Jeff Terich
From Deep In View, out now via Fire Talk
---
Free the Robots – "Kaduwa"
Free The Robots, a Los Angeles-based artist, returned to his origins in the Philippines, the Island of Siargao in February 2020 to oversee the construction of his new artist compound. When Covid-19 abruptly hit the planet, he was forced to spend the remainder of the year on the island. Seeing this as a chance, he submerged himself completely in his ancestral home, prompting the development of "Kaduwa." With the aid of LA producer Teebs, Chris Alfaro was able to merge classical, jazz, psych, and hip-hop—the foundation of most of his compositions—to create something that ventured inside. It's amazing to watch this generation of beatsmiths—Mndsgn., Teebs, and now Free The Robots—mature into arrangers who are now obsessed with heartbeat arrangements. "Kaduwa" does not let you down. – John-Paul Shiver
From Kaduwa, out June 10
---
Osees – "Funeral Solution"
Osees can't be stopped. The group release new albums as often as they change their name, and their back catalog at this point is getting too deep to wade in (perhaps a Beginner's Guide is in order?). "Funeral Solution" finds them veering away from the more progressive tendencies of recent albums in favor of a loud, shouty punk rock song that's short and satisfying. They've done more challenging and elaborate material, but this one simply kicks ass. – Jeff Terich
From A Foul Form, out August 10 via Castle Face
---
Support our Site—Subscribe to Our Patreon: Become one of our monthly patrons and help support an independent media resource while gaining access to exclusive content, shirts, playlists, mixtapes and more.