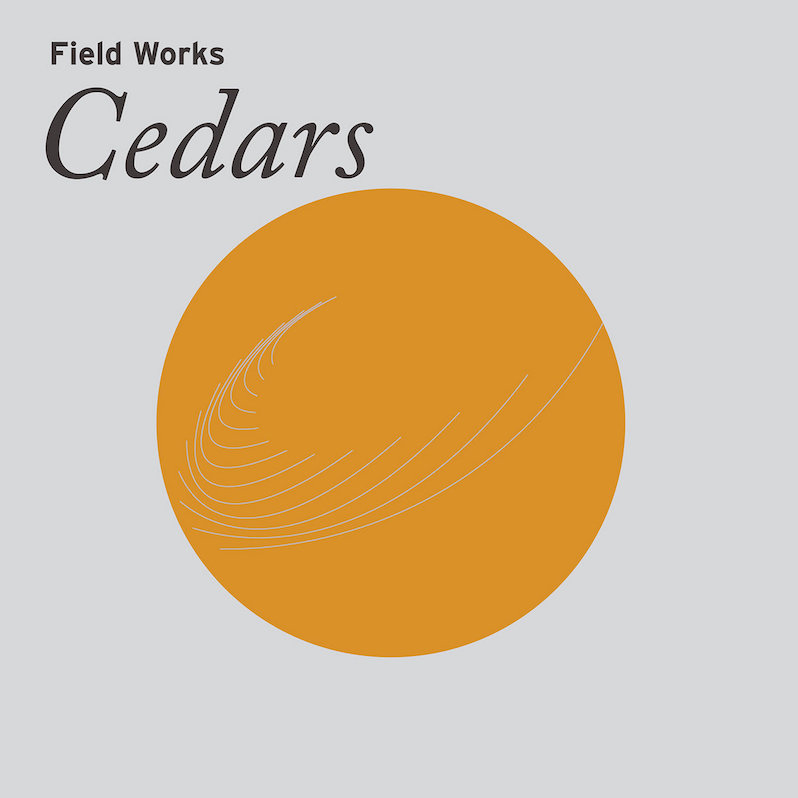 In cinema, certain releases by director Christopher Nolan have slowly become associated with the term "event films." The Dark Knight trilogy, Inception, Interstellar and most recently Tenet have all been described as such, the implication being that these go somewhere beyond the realms of their artistic medium and become matters of importance to culture, society and history—landmark feats of novelty, ideas and technical excellence. Agree or disagree, this how people speak about them. It's perhaps a stretch to compare musician Stuart Hyatt to one of the greatest filmmakers of the times, but dedicated devotees to Hyatt's work see the records he releases under the Field Works moniker in a similar way. The lingering sensation of having been floored by the works he releases, and an itching anticipation at what he might do next—who he'll gather together, what vision it will center around, what feelings we'll be left with. In this sense, like Nolan's films, Field Works albums are events.
The catalogue of Field Works is broadly defined by its name. If we take the Nolan comparison to its terminus, Hyatt takes the role of director in many aspects. Pulling together field recordings taken from a specific time or place, often recorded by himself but at times involving large-scale and advanced technical recording projects, he gathers impressive communities of creative professionals to produce final multi-modal works of art. Albums have centered around everything from recordings taken from a single street Hyatt walked in Indianapolis to resonant frequencies measured in the Cave without a Name; his 2020 compilation, Ultrasonic, saw him pull together the likes of Eluvium and Noveller to create ambient soundscapes from recorded echolocation signals of bats. Now, with Cedars, Hyatt seeks to explore the complex relationship humans have with Earth's ancient forests and nature more broadly.
Cedars is a unique Field Works record in many respects, as there are no dominant field recordings it centers around. Rather, the compositions are built around Arabic and English poetry narrated over ranging soundscapes. In doing so the music explores in depth the cultural backgrounds the poetry stems from, the record neatly divided into two distinct halves that nonetheless complement each other in earnest. Middle-eastern influences form the opening experience, the first half spoken in Arabic and underscored by drone passages of the haunting chord progressions and touches of oud and other instrumentation so familiar to the music of that part of the world. In contrast, the record transitions at its apex into sunny Americana, with fingerpicked acoustic folk passages, banjo and gentle flourishes of pedal steel setting a backdrop to poetry from renowned Midwest poet Todd F. Davis, narrated by Mount Moriah's H.C. McEntire.
Youmna Saba threads exquisite passages of vocal melody on the first half of this record, almost hymnal in nature. The atmospherics that permeate the poetry, misting between the words, belie the evocative nature of Saba's story of grief within the natural passage of time. It steadily gains momentum from the peaceful drones and gentle guitars that accompany lines that translate to speaking of trees as "the guardian of a thousand years' old dormant secret that lays in the confines of its heart," in opener "La'ali." From here we feel the sorrow and fear of the likes of "Ar-raḥīl" and the soft ascendancy of "Ḥalaqah 'Azaliyyahof," the tale weaving from "realizing the burdens of last moments" to exalted reunion "above the celestial branches holding onto each other."
It's a journey leading you through emotional wreckage, that does bring relief as the second half arrives. Pretty and upbeat, the fingerpicked motifs outline a mirrored tale of a girl as she navigates life at one with nature in some unnamed rural setting. Harvest combines send dried leaves "toward heaven," lips turn red with strawberry sugar and the titular cedars return throughout, as material for ocean journeying ships, old stumps to sit on and chests of treasures to rifle through. Within the routines of country life, the girl watches the fragile balance between human industry and the natural world around her change—the effects of the former slowly taking their toll, so succinctly told through lines such as "without any shame we construct machines that can make a mountain disappear, no regard for the memory or souls of trees." All the while the gorgeous folk stylings of banjos and pedal steel play on.
In Cedars, Hyatt reaches new levels, or perhaps better to say broadens his scope as a creator, director and producer with another event to cherish. Again, a wide array of virtuosos have been assembled to make this happen, capped off by Maria Medem's stunning Risograph comic accompanying the record. It's a triumph in wedding vocal and instrumental arrangements, but one that never compromises on emotional weight or the power of storytelling. Certainly, the construction of the record alludes to themes of togetherness, an exploration of all we share across difference and boundary. The beauty of the natural world we inhabit, the hallowed paths of wonder and work and ritual, of the individual lines we cast through the interconnected web we call life and the grief that balances our love. But before all of this starts to filter through to any strand of cognition, Cedars is really just an enchanting journey of music and poetry, captivating to fall into.
---
Label: Temporary Residence
Year: 2021
---
Similar Albums: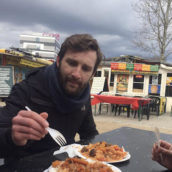 William Lewis
Hailing from Melbourne, Australia, Will has been contributing to Treble since 2018. Music and writing are the foils to his day job. Apart from Treble, he has contributed to Drowned in Sound, Glide Magazine and Indieshuffle. He also plays music and blogs when time permits.