Sir Richard Bishop : Oneiric Formulary
If there's one key driver at the heart of everything done by Richard Bishop, it's a sense of exploration. Even the guitar, the instrument he so adeptly speaks all manner of stories through, was a self-taught endeavor after failed lessons as a child—as though it was a task unachievable through external measures. The desire to challenge himself and everything around him, from extended travels around the world, incorporating the music uncovered into his own compositions, all the way to the self-adoption of a title in his stage name usually reserved for members of the knighthood in the British Empire. From his prolific and acclaimed time in the experimental group the Sun City Girls to his equally impressive solo career, the influences of world music have dominated his work. Drawing from along the "Gypsy trail," the melodies and structure of his work ranging from Indian to Middle-Eastern and north African stylings.
Bishop's solo work has distilled this into a more pure form than the more abrasive avant-garde experiments of the Sun City Girls, compositions usually consisting of a guitar or two with maybe a flourish here or there. Previous album Tangier Sessions was formed entirely of solo fingerpicked guitar pieces recorded in a week in the titular city. But it's always interesting to listen to, Bishop's technical skills mixed with his knack for melody and space consistently creating rich atmosphere to the sparse instrumentation. It's in this space that Oneiric Formulary thrives. Loosely meaning "a collection of dream states," this is precisely what Bishop conjures with his creations. Largely formed through a range of guitar arrangements, his circles of influence feel broader and broader with every passing track, every passing moment. The breakneck strummed flamenco stylings of "Celerity" eases into the psyched-out jazz jingle "Mit's Lincus Codeine Co.", itself giving way to the sparsely populated meanderings of "Renaissance Nod," structures reflecting the era of its title.
Dreamlike is right here, this record progresses feeling half submerged in some surreal out of body experience. Even returns to the melodic fingerpicked creations that mesmerized on Tangier Sessions, as in the gorgeous Southern Americana of "Enville" or "Black Sara" which flits between Moroccan melodies and more Iberian strummed segments, feel a little tripped out. It's a sense exemplified in the nine-minute haunted drones of "Graveyard Wanderers," centering the tracklist with clear intent. It's a track that works for the most part, despite the lack of any clear instrumentation—rare for Bishop's work—but perhaps is most effective in drawing attention to the mastery of his guitar work through its absence. What makes Bishop's music so spellbinding is that, amidst his constant need to explore new sounds, styles and influences, there's a keen sense of melody that runs throughout and that's raised to new levels when the listener is denied it for an extended time. When it returns it's truly beautiful to listen to, soul stirring in its emotive nature in a way experimental music doesn't always do. A rare artist who can push the boundaries while still making sure you feel something, in that sense Oneiric Formulary is worth every minute.
---
Label: Drag City
Year: 2020
---
Similar Albums: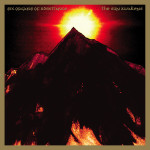 Six Organs of Admittance – The Sun Awakens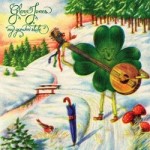 Glenn Jones – My Garden State

William Tyler – Goes West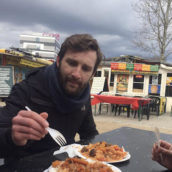 William Lewis
Hailing from Melbourne, Australia, Will has been contributing to Treble since 2018. Music and writing are the foils to his day job. Apart from Treble, he has contributed to Drowned in Sound, Glide Magazine and Indieshuffle. He also plays music and blogs when time permits.