FKA twigs announces details of new album, MAGDALENE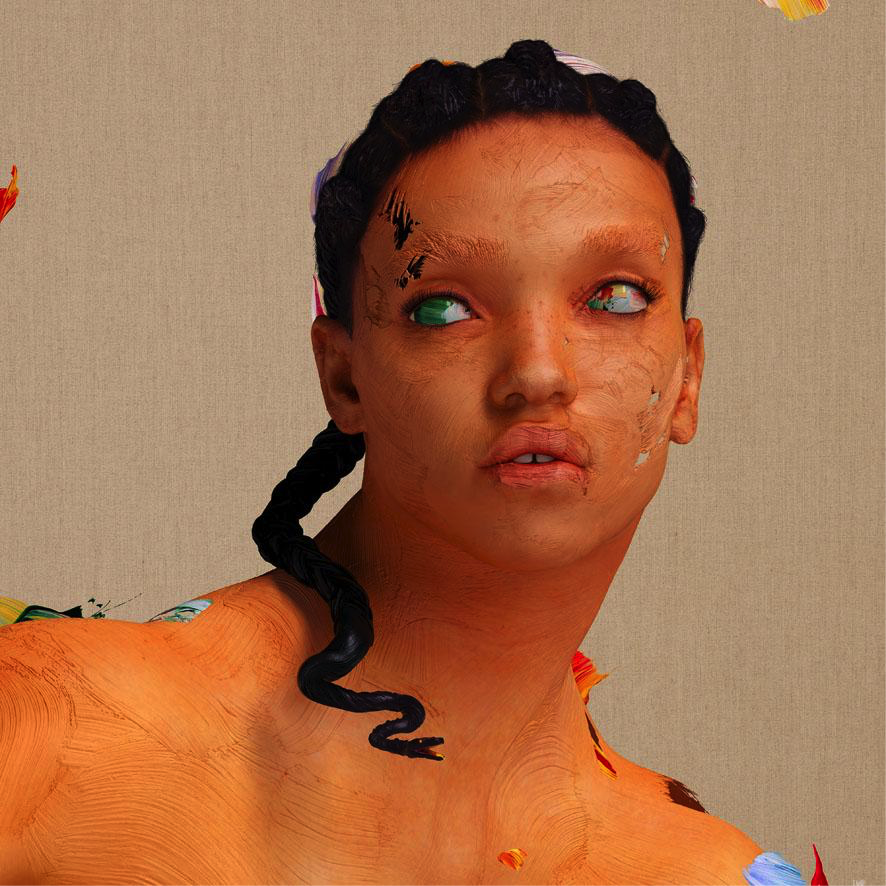 FKA twigs has revealed the details of her second full-length album, MAGDALENE, out October 25 via Young Turks. It's her first set of music in four years, and her first full-length since 2014's LP1. The album features a number of different collaborators, including the previously announced appearances of Nicolas Jaar and Future, as well as Skrillex and Jack Antonoff. The album features the previously released single "cellophane," which is its closing track. And at 2:30 ET today she'll release new single "holy terrain," which features a guest appearance from Future.
Update: Hear "holy terrain" below.
FKA twigs released this statement about the album: "I never thought heartbreak could be so all-encompassing.
I never thought that my body could stop working to the point that I couldn't express myself physically in the ways that I have always loved and found so much solace.
I have always practiced my way into being the best I could be, but I couldn't do that this time, I was left with no option but to tear every process down.
But the process of making this album has allowed me for the first time, and in the most real way, to find compassion when I have been at my most ungraceful, confused and fractured. I stopped judging myself and at that moment found hope in 'Magdalene'. To her I am forever grateful"
FKA twigs' last release was 2015's M3LL155X.
FKA twigs MAGDALENE tracklist:
1 thousand eyes
2 home with you
3 sad day
4 holy terrain ft. Future
5 mary magdalene
6 fallen alien
7 mirrored heart
8 daybed
9 cellophane