Album of the Week: Flying Lotus – Flamagra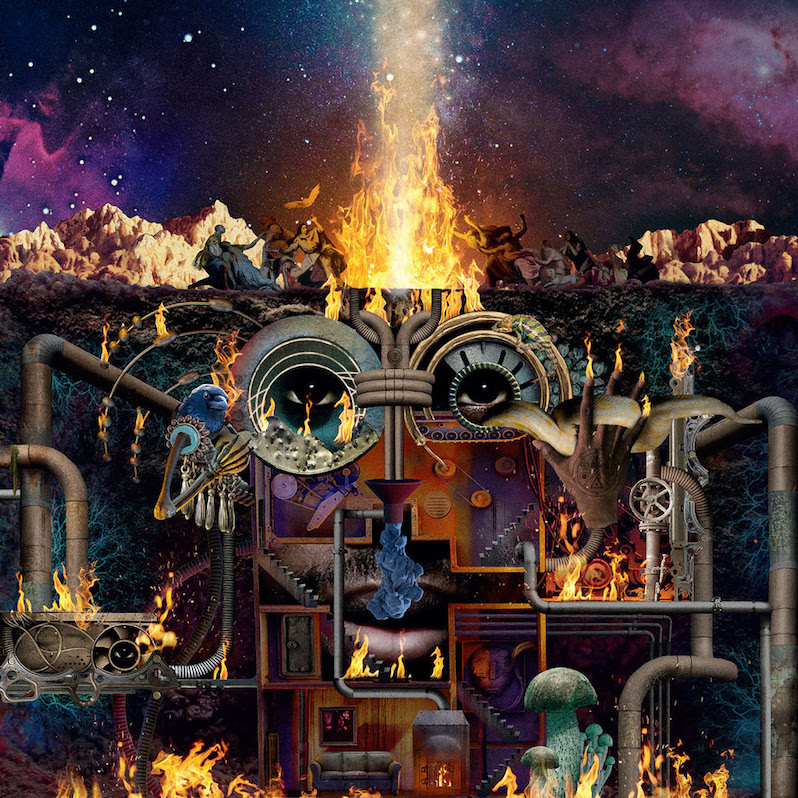 Steven Ellison already had earned pervasive critical acclaim in 2014 when he released You're Dead!, his last full-length as Flying Lotus. About halfway through 2019, with the release of Flamagra, the Los Angeles native is now among the ranks of the few artists in modern culture legitimately classifiable as unique. Music writers, and people in general, overuse that word to an absurd degree. But seriously what else can you say about a man whose projects in the years between his fifth and sixth studio albums include stewardship of his Brainfeeder label, multiple film scores, the grotesque, pornographic and kinda funny short film Royal, and KUSO, the quasi-allegorical, entirely disgusting sci-fi/body horror that Royal begat?
I'll return briefly to what The Verge called "the grossest movie ever" later, but we're here to talk about Flamagra, which is easily one of 2019's best albums thus far and another milestone in an already remarkable career. The 27-track record serves as summation of the musical directions from previous Flying Lotus records—everything from the blunted hip-hop beats of Los Angeles to Cosmogramma's electro-abstractions and the unapologetic jazz fusion of Dead!—while also forging new paths of avant-garde funk. More than any previous album, Flamagra cannot even for a second be mistaken as anything other than Flying Lotus.
Which is not to say Ellison isn't aware of and adulatory to his inspirations: George Clinton keeps showing up in the FlyLo oeuvre because Clinton and Ellison are kindred spirits of psychedelia, extreme scatological humor and forthright American Blackness. Jazz ancestry is in his DNA from great-aunt and -uncle Alice and John Coltrane. And he's basically joined at the hip with bass maestro, singer-songwriter and fellow funk weirdo Stephen "Thundercat" Bruner, who plays on or co-wrote nearly all of Flamagra despite only having a title feature on one track. Hints of work by forward-thinking beatsmiths like Madlib, MF Doom, J Dilla, Q-Tip and The RZA all figure into Ellison's style as well.
The sum of all of these influences emerges in incendiary sonic portraits of an alternate-reality L.A. (like the earthquake-damned city of KUSO, but without the stomach-churning visuals of mutated, pustule-covered bodies and, well, a lot of other gross things). This latest one focuses on fire imagery in countless forms—like the Clinton-assisted demented funk standout "Burning Down the House," in which the idea of "burning up the charts" via music industry success leads to actual, flesh-crisping incineration. There's the fire of romance as exhibited on "Spontaneous," with Little Dragon doing their coy-seduction thing. On Flamagra's most pure hip-hop tracks, "Black Balloons Reprise" and "Actually Virtual," Denzel Curry and Shabazz Palaces ponder ideas of literal violent apocalypse and druggy oblivion in razor-sharp bars, though Curry's feature showcases the Florida MC's defiant notion of himself as the black balloon floating above chaos and not giving a fuck.
Lest any of that suggest there's intense negativity to this record, as was often the case on You're Dead!, it's not all end-of-the-world shit. After all, fire can create as well as destroy, and besides, it's rare that any concept album is literally bound to its central theme—"a lingering concept about fire, an eternal flame sitting on a hill," as FlyLo said in an interview with Jeff Weiss. Thundercat's lead feature, "The Climb," is a wonderful funk-soul anthem of resilience in the face of life's bullshit, while the Toro y Moi-assisted "9 Carrots" seems to espouse a similar message.
There are a few less-than-stellar moments on Flamagra: "Takashi," despite assistance from Herbie Hancock (another one of FlyLo's idols), plays like an overlong outtake of sessions from Dead! and thus doesn't fully jell with this album's vibe. A few other moments on the other instrumentals feel similarly disconnected. As for "Debbie is Depressed," I'm not sure it was meant to be viewed comedically, but there's something overly silly about it.
That said, few great albums are perfect, and the occasional chaos Flamagra drifts into is, in the long run, thematically valid given fire's duality. What we know for sure, in this world and in the funk universe of Flamagra, is that "Fire is coming," as David Lynch ominously shouts on the track of the same name after an appropriately haunting spoken-word performance. And sometimes fire is what you make of it. But remember that lingering flame on the hill Ellison mentioned? I think it's the art of Flying Lotus, and Flamagra is one of the finest distillations of it.
---
Label: Warp
Year: 2019
Buy this album on Turntable Lab
---
Similar Albums: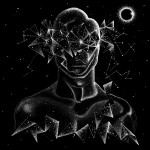 Shabazz Palaces – Quazarz vs. the Jealous Machines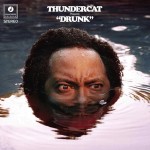 Thundercat – Drunk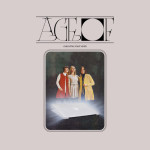 Oneohtrix Point Never – Age Of