Essential Track: FOXTROTT crafts her heartbreak song on "Deliver"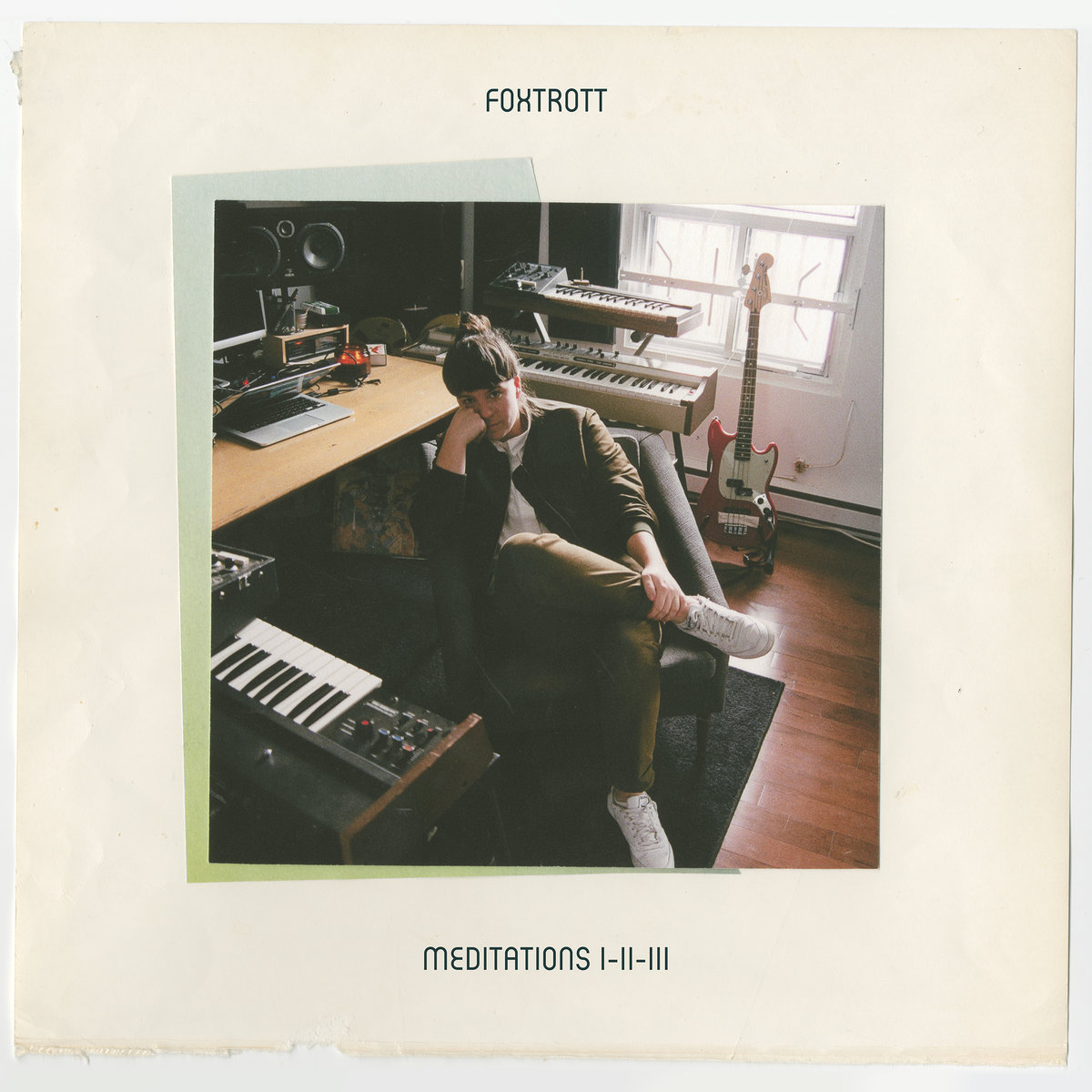 Claiming that it's her "compassionate heartbreak song," Montreal based producer, musician, and vocalist MH Delorme, aka FOXTROTT, crafts that heartbreak with her idyllic electronic synths and centered hooks on new single "Deliver". On the heels of a forthcoming new album, Meditations I-II-III, Delorme's single speaks of complete acceptance and reassuring a partner who has doubts about a relationship, over sinewy reserved keyboards and pop refrains. By far one of the most accessible tunes in the FOXTROTT repertoire, it stubbornly adheres to the nervy musical DNA brand.
There is a gobsmack of a live performance from 2013 where Delorme transforms The Smiths' iconic "There Is A Light That Never Goes Out" from a melancholic consequence into an undercard of dark pop with a french horn leading the charge. Here, with "Deliver," we finally get an even match of vulnerability, through lyrics that stress, "come back to me as you are," under chafed analog synths and lumbering rhythms.
from Meditations I-II-III, out October 5th on One Little Indian Records
John-Paul Shiver
John-Paul Shiver has been contributing to Treble since 2018. His work as an experienced music journalist and pop culture commentator has appeared in The Wire, 48 Hills, Resident Advisor, SF Weekly, Bandcamp Daily, PulpLab, AFROPUNK and Drowned In Sound.