Freddie Gibbs : $oul $old $eparately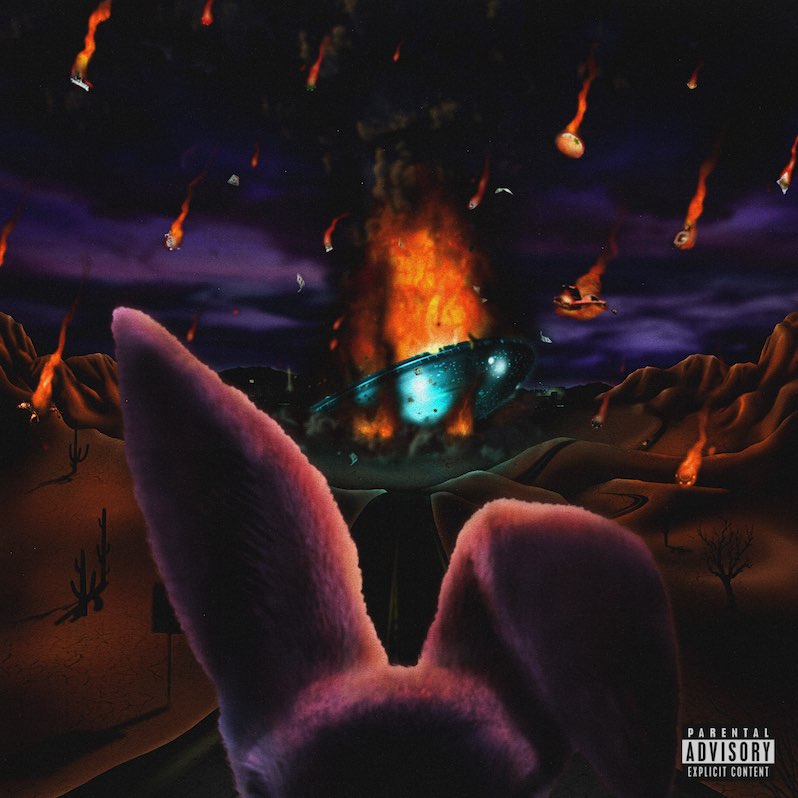 Freddie Gibbs is one of the most consistent artists in modern rap, in that you can always expect him to surprise you. Even an album like $oul $old $eparately, about as "mainstream" a project as you could expect from someone who's cut two albums collaborating with Madlib, is full of structural and tonal curveballs. It detours into production styles you wouldn't expect from him but that still work. Again, this is hardly unprecedented: The Madlib albums (Piñata and Bandana) are full of beats too unconventional and minimally percussive for most rappers to follow, but Gibbs and Madlib are hyper-confident in their experiment; the on-paper "mismatch" sounds like a natural pairing in execution. Hell, when Gibbs releases a comparatively meat-and-potatoes but still solid crime-rap record (2015's Shadow of a Doubt), that feels like a left turn.
$oul $old $eparately is sort of from the Shadow of a Doubt mold in its relative straightforwardness, though he's come a way since then. In 2022, Gibbs is more or less a rap star now, with the high-profile guest verses, immaculate production and major-label distribution that come with such cachet. Album opener "Couldn't Be Done" seems to underline this, with a commanding brass-driven trap beat by Super Miles and Swoope; Gibbs summarizing his rise from crack sales to album sales while declaring with zero uncertainty that he fucking belongs. The song's coda, contrasting the gorgeous vocals of Kelly Price with a handful of shit-talk ad-libs from Gibbs, reminded me immediately of Kanye West's triumphant moment in the epic "We Major." It makes "Couldn't Be Done" among the most arresting tracks in hip-hop this year.
The proceedings are never again quite so magisterial. The victory-lap feeling doesn't disappear, but cracks in the braggadocio soon begin to show even as Gibbs' assuredness of his place at the top remains relatively intact. Frederick Tipton remembers every last detail of how he got to the top. Barring exceptions like "Couldn't Be Done," $oul $old $eparately's most interesting songs are where the darkness informs the light, and Gibbs' complexity as a writer and MC allow him to express gratitude for his fame (and confidence in his deservedness of it) while wondering how long the past will haunt him. The Rick Ross-featuring "Lobster Omelette" sounds as opulent as that (very expected, given the Ross guest spot) title suggests, but also features memories of being robbed as a schoolchild and "Dope in my diaper bag/I'm servin' while my daughter watchin." And that's before he flashes forward to memories of his time in Austrian jail cell in 2016 (during trial in a sexual assault case for which he was eventually acquitted), when the guards "put me in the hole cause I wouldn't rap for 'em." 
"Zipper Bagz," "Rabbit Vision," "Dark Hearted" and "Gold Rings" all see him mired in the pain of past violence (as witness and perpetrator), street and supplier disputes, and miserable nights drinking and drugging to dull the pain, with "Rings" adding heartbreak to the equation. By contrast, the most generic tracks are those mostly running on Gibbs' raw talent and machismo fumes, notably "Pain & Strife" and "Too Much;" not coincidentally, these respectively also feature the most painfully boring guests in Offset and Moneybagg Yo. (Offset wasn't always boring. The same cannot be said for Moneybagg.) Gibbs' political consciousness also shows up here, when he's exhorting people to fuck up Clarence Thomas on "Blackest in the Room" (I think?) and lamenting that "The CIA, they gave us crack, Instagram and AIDS" on the album's Madlib-produced penultimate track "CIA."
The production style changes, sometimes drastically, from track to track (Atlanta trap on "Pain & Strife," luxury boom-bap from Jake One and Alchemist on "Blackest" and "Omelette" respectively, Memphis horrorcore on "PYS" courtesy of subgenre pioneer DJ Paul). He is arguably most powerful and expressive over sounds he's least familiar with, like the cavernous ambiance of Kaytranada's "Zipper Bagz" and the ghostly James Blake production of "Dark Hearted." But Gibbs' rhyming style, at once implacable and versatile, is such that it always feels fresh even when other elements of the material occasionally don't.
$oul $old $eparately's only uniting conceit, aside from Gibbs' skill, is a series of voicemails Gibbs is apparently receiving at the "SSS Hotel" in Las Vegas. These run a wide gamut: There's stunting (a simple "Where you at?" from Brooklyn Nets superstar Kevin Durant), political incorrectness (shock-value comedian Jeff Ross inquiring about Gibbs' "14 baby mamas") and trollish provocation (Joe Rogan, who thought he was allowed to say the N-word until his friend Freddie Gibbs told him to stop, confirming he's brought shrooms and, uh, Kevlar underwear). There's also a straightforward, heartfelt message from Gibbs' mother, a dispatch from a version of Jesus who sounds curiously like Cedric the Entertainer and longtime manager Ben "Lambo" Lambert scolding Gibbs and his entourage ("PUT THE FUCKIN' WINGS DOWN! ROOM SERVICE IS NOT RECOUPABLE!"). 
The Lambo and Jesus bits are funnier than anything that comes out of Ross' mouth, which isn't exactly surprising; his career has stalled out at "tryhard-offensive roast guest." Encountering the Rogan bit is frankly like encountering a nugget of petrified shit in a luxurious steak, but even reacting that way is giving the dumbass what he wants, so, whatever. None of it stops Freddie Gibbs from making a good album. It may not be on the level of his classic mixtapes, the Madlib albums or 2020's Alchemist-produced Alfredo, but that still puts it ahead of most of this year's rap records all the same.
---
Label: Warner
Year: 2022
---
Similar Albums: