R.I.P. Andy Gill of Gang of Four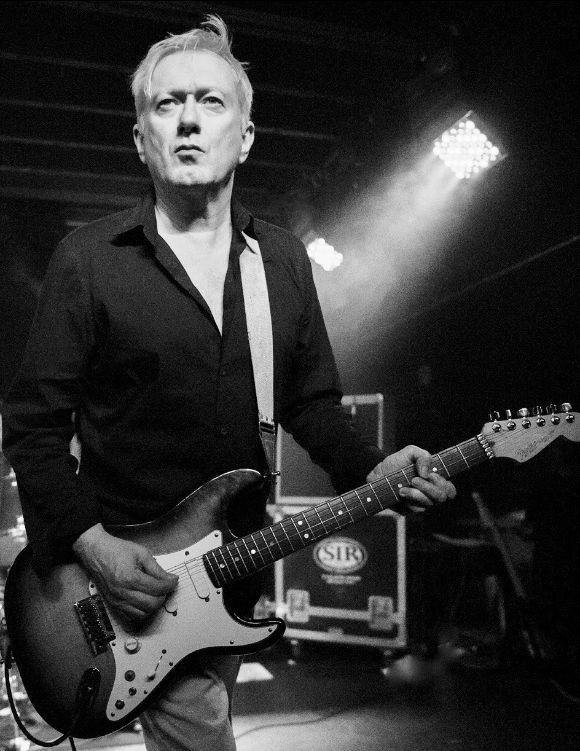 Gang of Four guitarist and founding member Andy Gill died this morning in a London hospital, following a respiratory illness, according to a statement released from the band's publicist. He was 64.
Gill co-founded Gang of Four in 1976 with vocalist Jon King, drummer Hugo Burnham and bassist Dave Allen. Gill's harsh, intense and avant garde style of guitar playing was one of the defining sounds of the band—paired with their taut rhythms and King's pointed social commentary—as heard in songs like "Anthrax," "Damaged Goods" and "At Home He's a Tourist." The Leeds post-punk band released four albums together during their first era, including the legendary 1979 album Entertainment!, as well as 1980's Solid Gold and 1982's Songs of the Free. Gill and King reformed Gang of Four as more of a synth-heavy outfit on 1991's Mall before taking a lengthy hiatus and then eventually reuniting with the original lineup of the band in 2005 for a tour and new album, Return the Gift, which featured new recordings of songs throughout their catalog. Afterward, the group continued performing with varying lineups—releasing new albums like 2011's Content—up through the present. As of this year, Gill was the only original member still playing in Gang of Four.
Gill later had a productive career producing albums for other artists, including The Jesus Lizard, Killing Joke, The Stranglers, Polysics, and Therapy?
His bandmates released the following statement:
This is so hard for us to write, but our great friend and Supreme Leader has died today.
Andy's final tour in November was the only way he was ever really going to bow out; with a Stratocaster around his neck, screaming with feedback and deafening the front row.
His uncompromising artistic vision and commitment to the cause, meant that he was still listening to mixes for the upcoming record and planning the next tour from his hospital bed.
But to us, he was our friend – and we'll remember him for his kindness and generosity, his fearsome intelligence, bad jokes, mad stories and endless cups of Darjeeling tea. He just so happened to be a bit of a genius too.
One of the best to ever do it, his influence on guitar music and the creative process was inspiring for us all, as well as everyone who worked alongside him and listened to his music. And his albums and production work speak for themselves.
Go give 'em a spin for him…
Love you mate
Gang of Four's Entertainment! is on our list of the Top 100 Post-Punk Albums.