Get Back: Treble's Reunion Wishlist
Last September, Pavement monopolized headlines by announcing, for real this time, that they were reuniting. In the past, this kind of news might have sounded too good to be true, especially when one considers the number of Pavement reunion rumors that have circulated for years leading up to the real thing. But for the past five years, long-separated bandmates have been reuniting with more frequency, from The Pixies to Gang of Four, Sunny Day Real Estate, Shudder to Think and Faith No More. And in June, Matador Records announced that Guided by Voices would return to headline the label's 21st Anniversary Party in Las Vegas in October.
So this got us thinking. If GBV, Pavement, Sunny Day, Faith No More and countless other bands have put aside differences or sorted out the logistics to make a reunion happen, certainly there are plenty of others who we would like to do the same, but for some reason or another, have not. We've made a list of 13 bands that haven't gotten back together just yet, but we'd love to see play again. And we'd like to emphasize that while there's a strong possibility that a couple of these may become reality, by and large, most of these are only more realistic than a Smiths reunion. Still, a fanboy (or girl) can dream.
At the Drive-In: I had tickets to see At the Drive-In in San Diego in 2001, and a month before they were supposed to play the show, they announced their "indefinite hiatus." I'm still pretty frustrated about that. However, the backstory is that the band was become increasingly exhausted, mentally and physically. Plus Cedric Bixler-Zavala and Omar Rodriguez-Lopez wanted to take their music in a different direction, as they did with The Mars Volta. And as it turned out, I got to see them open for The Anniversary a year later. It wasn't the same, though, to be fair, I didn't have a point of comparison as far as the live show went. However, last year Bixler-Zavala said in a couple of interviews that he and his ex-bandmates were talking again and on good terms. And this fall marks the tenth anniversary of Relationship of Command. So there's that…
Likelihood: Medium. The group is on good terms again as individuals, though in a second interview, Bixler-Zavala also expressed some reservations about playing 15-year-old songs.
Botch: I never actually got the chance to see Botch while they were around, and in all honesty, I hadn't quite developed my taste for their jerky, complex metalcore until they had long since split. Interestingly enough, a friend of mine caught them opening for Murder City Devils and described them as a "really bad hardcore band." (D'oh!) Obviously, we would have differing opinions on that matter. Nonetheless, Botch was a badass band, and with We Are the Romans now 10 years old, right now could be a good time to play some more shows. You know, for old time's sake.
Likelihood: We'll defer to their MySpace page's response: "Zero, zilch, nada. However, we do appreciate everyone's continuing interest in the band. Thanks" Okay then!
Company Flow: Company Flow released only one album (not counting its instrumental follow-up), 1997's Funcrusher Plus. But if they could only put out one album during their life as a group, that was a hell of an album to release. It's largely considered one of the most influential hip-hop albums of all time, and for that matter, one of the best. Just last year, Def Jux reissued the album, thereby making it available commercially again and thereby injecting some renewed publicity for it. So, the inevitable question would be whether Mr. Len, Bigg Jus and El-P planned to either tour again or record something new.
Likelihood: Reasonably high. The group did reunite for a one-off show in 2007, and Bigg Jus said in 2006 he was working on Company Flow material. With a few years passing in the meantime, maybe that's fizzled, but considering it already happened for one show, a few more doesn't seem that much of a stretch.
The Dismemberment Plan: I'm not exaggerating when I say that seeing The Dismemberment Plan is the most fun I've ever had at a concert. On top of merely playing good music, they had a party vibe and a good humor that a lot of other bands in their day didn't. And even on their off nights, they rocked harder than most. But in 2003, they called it a day, after having released four excellent albums and playing countless shows. Travis Morrison released two solo albums and Eric Axelson played with Maritime on two albums. And since then, most of the members have been relatively quiet of late. However, they did play two benefit shows for Callum Robbins, son of Jawbox's J. Robbins, in 2007.
Likelihood: Low. Morrison said that they would probably only reunite "to drink beer." However, Eric Axelson and Joe Easley are still playing together in Statehood. The 10th anniversary of Change is next year though. In case they change their minds…
Drive Like Jehu: Drive Like Jehu, for all intents and purposes, broke up about 15 years ago, and around one year after releasing their outstanding Yank Crime. Just one of more than a half-dozen bands that San Diego icon John Reis has played in, Drive Like Jehu stands alongside Rocket From the Crypt and Hot Snakes as his best known project and most highly acclaimed. Rick Froberg, frontman for the band, also fronted Hot Snakes, despite having moved to New York a long time ago, which suggests that distance probably wouldn't be as much of a concern as one might imagine. Still, bassist Mike Kennedy left music long ago to become a chemist, and drummer Mark Trombino has had a successful career as a producer and engineer. As a San Diego native, I'm a little bummed I never got to see this band play their furious post-hardcore live, so were they to consider giving it another go, I'd be first in line (figuratively speaking).
Likelihood: Pretty low. Reis is busy with The Night Marchers and Froberg is fronting Obits (who are, incidentally, playing shows together these days). And Kennedy seems to have retired from music, more or less. But then again, Three Mile Pilot reunited recently, as have No Knife for a series of shows, so it's possible, if not entirely probable.
Fugazi: As one of the most legendary bands of all time, not just in punk rock but all of rock 'n' roll in general, Fugazi partly earned that reputation through accessibility. Their shows were cheap, their records were cheap, and they didn't act like rock stars. And in their 15 years together, they played more than 1,000 shows, which is a hell of a lot. But in 2002, they started a hiatus, which has continued to this day. And they still call it a "hiatus," even though there's no immediate or even distant plans to record or tour together. All of the band's members are, however, still good friends and occasionally work together on projects here and there. Since The Argument, though, Fugazi as a band has been missing in action.
Likelihood: According to interviews with Ian Mackaye, "I have no idea." Maybe when the right time comes along. He also said that he'd love to play music with Fugazi again if the opportunity arose, so there's reason to be optimistic.
Jawbox: Jawbox broke up in the late '90s, on the same day as Soundgarden, as my brother recently pointed out to me. So it's been a long time since the Washington, D.C., foursome has played their taut, sinewy post-hardcore in front of an audience. Since then, J. Robbins and Bill Barbot were in Burning Airlines, Kim Coletta continued to run deSoto Records and Zachary Barocas moved to New York and played in a few bands, in addition to running a literary journal. However, in 2007, Robbins' son Callum was diagnosed with spinal muscular atrophy, an incurable nerve disorder which would require constant attention, rendering further full-time musical commitments much less practical. However, he and his wife Janet have still been writing and recording music, so they haven't stopped, but it's on a much smaller scale. However, last year, Dischord reissued their landmark album For Your Own Special Sweetheart, which landed the band on Late Night with Jimmy Fallon, their first performance together in more than a decade.
Likelihood: Medium-low. They did play together on television, which means it already technically happened. But as for playing a series of other shows? Not terribly likely. Robbins has expressed that it would be difficult to work out logistically, which does complicate matters. Still, a TV appearance isn't a bad start.
Neutral Milk Hotel: Dormant, broken up or "on hiatus" for more than 10 years, Neutral Milk Hotel has been an indie rock white whale for just as long. Essentially the project of frontman Jeff Mangum, with a full-band lineup consisting of Mangum, Julian Koster, Scott Spillane and Jeremy Barnes, the band's absence has primarily been due to its enigmatic frontman's reluctance to return to fronting the band. He has occasionally performed with other Elephant 6 projects, though none all that recently, while the other three members of the band have kept busy with other projects, such as Music Tapes and A Hawk and a Hacksaw. And while Mangum never said, with certainty, that a Neutral Milk Hotel project will never happen ever again, it's pretty unlikely at this point. In fact, Tiny Mix Tapes once played an April Fool's joke on its readers by announcing Neutral Milk Hotel would be headlining a show it was putting on. And another prankster posted on the group's website that they would be releasing a new album. And interestingly enough, a variety of music news outlets actually reported it before it was discredited by Apples In Stereo frontman Robert Schneider.
Likelihood: Low. But with Mangum keeping such a low profile, there's not much information to go on.
Refused: Refused's 1998 album The Shape of Punk to Come is the sound of perfection. No hardcore album really can come close to it. And none have, at least not while remaining all that close in sound. However, the Swedish group disbanded the same year it was released, following a final show that was broken up by police. Now that Epitaph has reissued the album with extra live tracks and a bonus DVD, seems like a prime opportunity for the incendiary outfit to get back together and make some noise again, eh?
Likelihood: Somewhat high. The reissue does present a prime opportunity for a tour or two. And PunkNews said an anonymous source confirmed a reunion. We don't know how reputable the source is, but consider us interested either way.
Sleater-Kinney: Following their mind-blowing seventh album The Woods, Sleater-Kinney dropped the most loathed of rock band bombs: the "indefinite hiatus." All things considered though, it was a healthy breakup. Corin Tucker put a priority on her family, which is perfectly understandable. Raising kids is hard enough when you're not on tour. But Tucker, Janet Weiss and Carrie Brownstein, in spite of some of the disappointment of having to put aside a band of more than ten years, kept on good terms. And Weiss and Brownstein even announced the possibility of starting another band together (which would make it Weiss' fourth, along with Quasi and Stephen Malkmus and the Jicks). Yet earlier this year Brownstein said that they might actually play together again, and perhaps even record another album "sometime in the next five years." It's still hypothetical, but a good sign nonetheless.
Likelihood: Pretty high. For now, Tucker is releasing a solo album, and Weiss has kept busy with Quasi. But there's a strong possibility we haven't seen the last of this awesome trio.
Talk Talk: Talk Talk's Laughing Stock, released in 1991 just before the band officially ended, is considered one of the most innovative albums ever recorded, and for good reason. It's absolutely gorgeous. It's sonic bliss. And very little sounds like it, though it clearly played a big influence on a lot that came afterward. It's even credited with being the birth of post-rock. But the band's been broken up for nearly two decades. Paul Webb and Lee Harris did continue to record together as .O.Rang, Webb, as Rustin Man, collaborated with Beth Gibbons in 2002, and Harris contributed to Bark Psychosis' //Codename: Dustsucker in 2004. Mark Hollis, meanwhile, has retired from music completely, which has fascinated and perplexed music journalists for some time now.
Likelihood: Next to none. Hollis has kept out of music for a pretty long time now, so there's little to say what, if anything, would change his mind. Sly Stone eventually came out of hiding, though, so we're not saying there's no chance whatsoever. Maybe 0.01 percent.
Unwound: Unwound, like most of the bands on this list, broke up at the peak of their career. A year after releasing their highly acclaimed, and for that matter, absolutely fucking perfect Leaves Turn Inside You, they called it a day. Yet unlike, say, At the Drive-In, there was no drama surrounding the end. In fact, little explanation was given for the split. In fact, after doing some internet research, the closest I could come to finding out was via a friend of the band's on the Sonic Youth message board, who hypothesized that it was the usual exhaustion from being a band for ten years, and disinterest in playing to growing audiences. Seems plausible, though who really knows. I'm kicking myself just a little for not choosing to see them at All Tomorrow's Parties in 2002. I was given a choice between two days and opted for the day they weren't playing. However, the sacrifice meant getting the opportunity to see Big Star, which I'm very thankful for.
Likelihood: Outlook not so clear. But they did break up on April Fool's Day. Mull that over.
Whiskeytown: In retrospect, the 1990s were a hell of a time for alt-country bands. And, interestingly enough, several of them are still around. The Old 97s have kept busy, and Rhett Miller is clearly drinking from the same fountain of youth Damon Albarn is. And Wilco's more popular than ever, though the group's lineup has changed so much it's not exactly the same band. Still, Whiskeytown came and went fast, mostly due to label issues. Their third album, Pneumonia, was released two years after its completion and essentially after the band had called it quits. Prior to that, the group had gotten a reputation for having a lot of internal strife and drama. But they're a little older, a little wiser, and Ryan Adams, married and releasing metal albums, seems a lot more chill these days.
Likelihood: Medium. Ryan Adams and Caitlin Cary have performed the odd set together since the breakup, though nothing formal has ever come of it. There's not a lot to suggest it will happen, but you never know.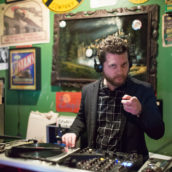 Jeff Terich
Jeff Terich is the founder and editor of Treble. He's been writing about music for 20 years and has been published at American Songwriter, Bandcamp Daily, Reverb, Spin, Stereogum, uDiscoverMusic, VinylMePlease and some others that he's forgetting right now. He's still not tired of it.