Hear a new song from Gold Dust, "Mountain Laurel"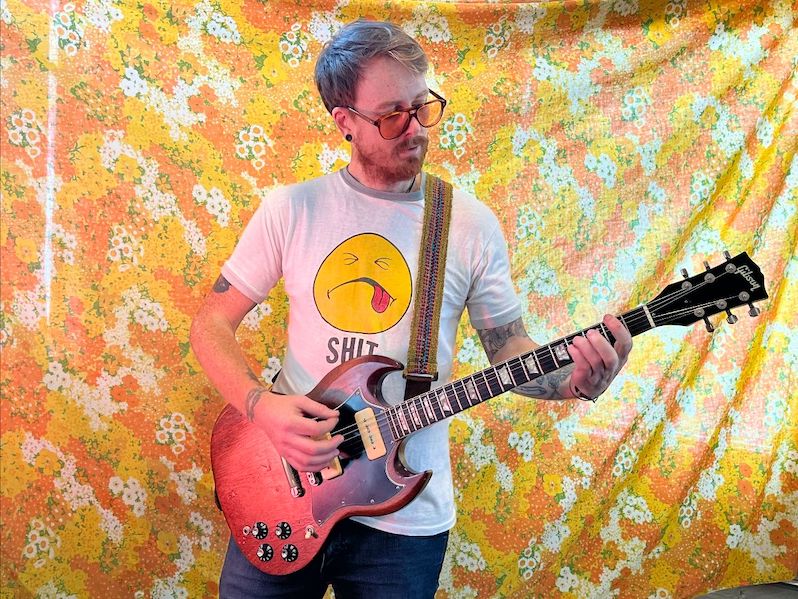 On November 4, Gold Dust, a.k.a. singer/songwriter Stephen Pierce, will release new album The Late Great Gold Dust via Centripetal Force. And after releasing the previous singles, "Larks Swarm a Hawk" and "Proof of Life." Today, Pierce has shared one more single before the album drops next week, "Mountain Laurel." Hear it below.
Pierce said, in part, in a statement, "In a way, 'Mountain Laurel' is about trying to be at peace with what's around you, for better or for (more often) worse. It's about a whole acceptance of the strange ecosystem that is the self: the good, the bad, the emails you sent that make you cringe when you read them back, the ego you're trying to destroy but that still shows up from time to time, the look back at a past pockmarked with opportunities to have been better than you ended up being, the people who have left, the people who have stayed. Those that are gone for good. The hope that you can find something to appreciate about who you are right. at. this. very. moment. and look with at least some form of gratitude back at the road that got you here, and god willing never have to navigate that road again."
The Late Great Gold Dust follows 2021's Gold Dust.