Guns N' Roses announce huge Appetite for Destruction box set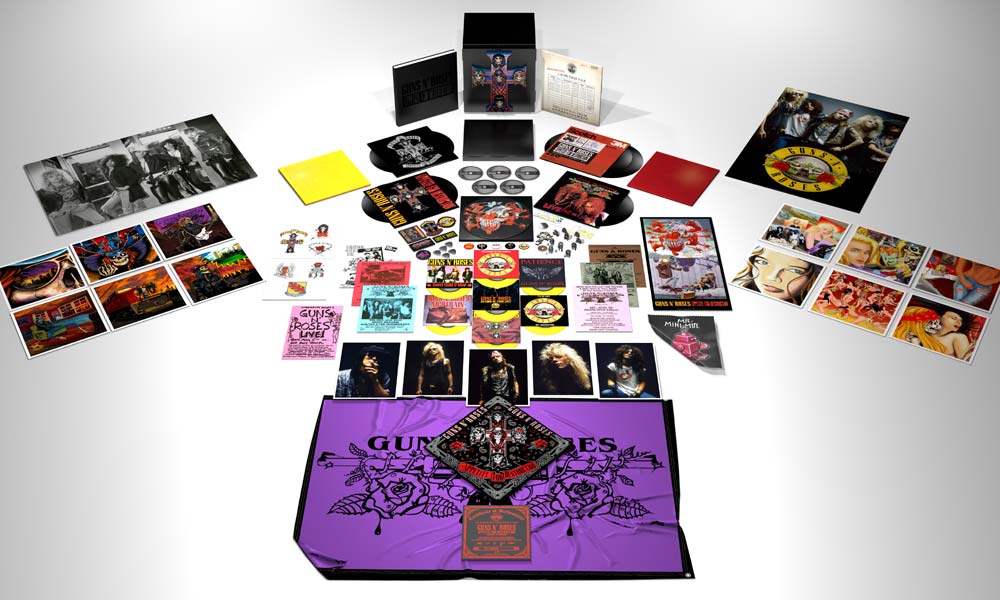 Guns N' Roses have announced the upcoming release of a massive Appetite for Destruction box set. The new reissue of their landmark 1987 debut album is being released in several different versions, including the Locked 'N Loaded edition, which is packaged inside a huge box with a handmade 3D cross, and including 49 unreleased songs. It also includes buttons, ticket stubs, rings, guitar picks, LPs, colored 7-inches, original art and a flag. It goes for $999.99. That might be a little steep for a lot of listeners, however, and the Super Deluxe Edition, at $179, is still not cheap but more affordable for anyone looking to track down those 49 unreleased tracks.
There are also standard vinyl and CD reissue versions. All of them will be released June 29 via UMG. Watch the unboxing video below, and take a look at the full tracklist for the box set here.