Stream the new Haunt album, Mind Freeze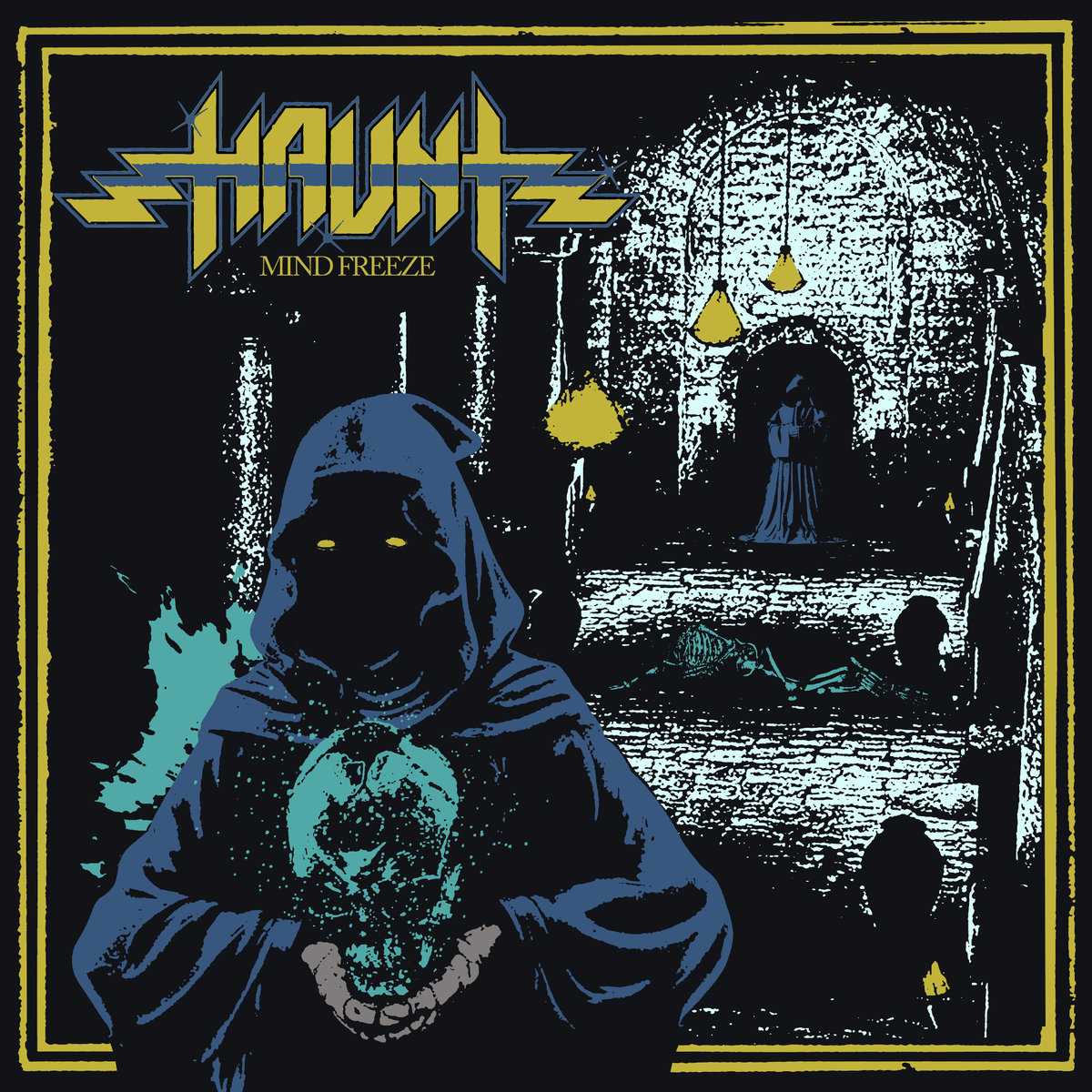 Fresno, California heavy metal outfit Haunt has just released a new album, adding to an already productive couple of years (which also included a tour with Spirit Adrift). The band has just released new album Mind Freeze via Shadow Kingdom on Bandcamp, with physical copies (CD, vinyl) shipping next week. This marks the band's third full-length album in two years, following 2018's Burst Into Flames and last year's excellent If Icarus Could Fly, in addition to a handful of split releases and two EPs. That's a whole lotta metal!
So get your year started off right and listen to the Haunt Mind Freeze stream in full below. Also take a look at the band's upcoming tour dates.
Haunt tour dates:
4/4 – Philadelphia, PA @ Decibel Beer & Metal Fest (S)(N)(B)
4/5 – Brooklyn, NY @ Knitting Factory (S)(N)(B)
4/6 – Buffalo, NY @ Mohawk Place (S)(N)(B)
4/7 – Boston, MA @ Once Ballroom (S)(N)(B)
4/8 – Montreal, QC @ Bar Le Ritz (S)(N)(B)
4/9 – Toronto, ON @ Hard Luck (S)(N)(B)
4/10 – Cleveland, OH @ Beachland Ballroom (S)(N)(B)
4/11 – Detroit, MI @ Sanctuary (S)(N)(B)
4/12 – Milwaukee, WI @ Blades of Steel Fest (S)(N)(B)
4/14 – St. Paul, MN @ Turf Club (S)(N)(B)
4/14 – Kansas City, MO @ Riot Room (S)(N)(B)
4/15 – Tulsa, OK @ The Shrine (S)(N)(B)
4/16 – Austin TX @ Come and Take It Live (S)(N)
4/17 – Houston, TX @ Hell's Heroes Festival (S)(N)
(S) = with Satan
(N) = with Night Demon
(B) = with Bewitcher