Hear Beth Orton and Skinny Pelembe cover Leonard Cohen's "Who By Fire"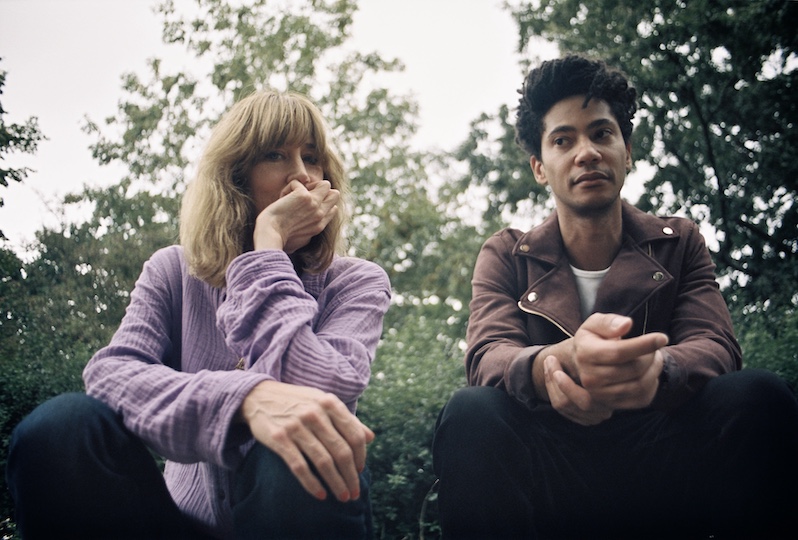 Siam Coy
Beth Orton and Skinny Pelembe have shared a new cover of Leonard Cohen's "Who By Fire." The new single is out today via Partisan, and it's the first new music from Orton since her 2022 album Weather Alive. Hear it below, and take a look at Orton's upcoming tour dates.
Orton said in a statement, "I have always felt connected to the work of Leonard Cohen. I toured I'm Your Man with an amazing cast of people, and every night I was intrigued by the mystery of 'Who by Fire.' I was never totally satisfied that I understood the song. When Doya [Skinny Pelembe] sent me his version I was immediately taken by the Serge Gainsbourg quality of the drums and the overall feel, and I loved the cheek and punk-like spirit of this version, and seeing as I was in a studio in Paris, I didn't give a second thought to throwing myself into Doya's re-interpretation. Climbing inside the words this way brought the meaning of the song into new focus, the passion and heart-breaking inevitability of human nature that Leonard Cohen writes of like no other came alive to me finally."
Pelembe added, When I signed to Partisan, I remember having a conversation with Tim who founded the label as to whether Partisan was named after the Leonard Cohen song, "The Partisan." He told me it was. I'd just recently been in the studio with the Heliocentrics' Malcolm Catto, and had a few great breaks left over from the album that I'd not used. So I had Leonard on the mind and Malcolm's beat swimming round my subconscious. It all came together this summer when I asked Beth if she'd be up for singing on it too. She sent me a tonne of amazing vocal takes, all of them brilliant, so I kept them all.
Beth Orton tour dates:
SEPT 7 Fairfield, CT … Sacred Heart Community Theater *
SEPT 8 Brooklyn, NY … Brooklyn Made ^
SEPT 9 Tarrytown, NY … Tarrytown Music Hall *
SEPT 11 Alexandria, VA … Birchmere ^
SEPT 13 Saxapahaw, NC … Haw River Ballroom *
SEPT 14 Atlanta, GA … Variety Playhouse *
SEPT 16 Asheville, NC … The Orange Peel *
SEPT 19 Houston, TX … The Heights Theater *
SEPT 20 Austin, TX … Stateside at the Paramount *
SEPT 21 Dallas, TX … The Kessler Theater *
SEPT 22 Oklahoma City, OK … Beer City Music Hall ^
SEPT 24 Santa Fe, NM … The Lensic *
SEPT 25 Taos, NM … Taos Community Auditorium ^
SEPT 27 Phoenix, AZ … Musical Instrument Museum *
SEPT 28 Los Angeles, CA … Masonic Lodge @ Hollywood Forever ^
SEPT 29 Los Angeles, CA … Masonic Lodge @ Hollywood Forever *

* w/ Pneumatic Tubes
^ w/ Ben Sloan