Hear new tracks from Bartees Strange and Tasha & Gregory Uhlmann as part of Secretly Canadian's 25th anniversary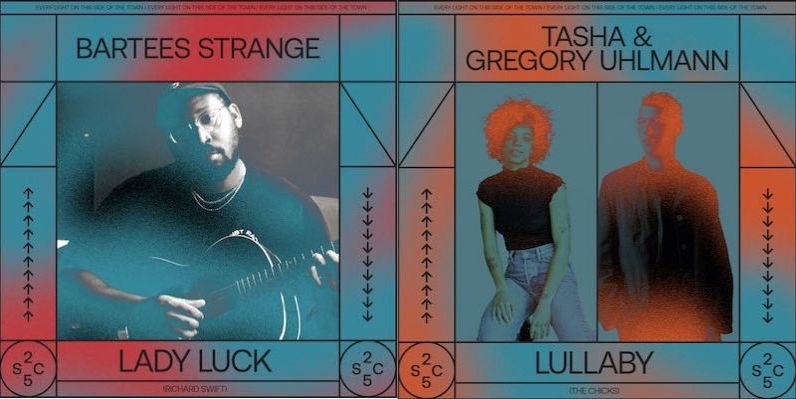 Secretly Canadian has been rolling out a lot of new music and special releases this year for its 25th anniversary—including new music from artists Stella Donnelly and Porridge Radio, newly reissued albums from the label's catalog, as well as some parallel releases from its sister label Jagjaguwar, also celebrating its 25th anniversary, including a covers compilation. Today the long-running indie label has shared more new music today as part of its SC25 collection from Bartees Strange and Tasha & Gregory Uhlmann.
Bartees Strange covers Richard Swift's "Lady Luck," about which the D.C. singer/songwriter says in a press release, "This is a great song and one of my favorites from Richard Swift, god rest him. I was really not sure how to approach the song because normally I don't do direct covers, but I just love the arrangement and how the song was recorded so much that I just tried to do something that was true to the original but slightly different. I did some hard pan drums but still wanted it to feel very personal. Shout out to Richard Swift and shout out to Secretly for having me do this. I really enjoyed it. Hope you like it!"
Tasha & Gregory Uhlmann have shared their take on The Chicks' "Lullaby," about which Tasha says, "​​I've been listening to this song since I was very young, and remember singing it with my mom at my aunt's wedding when I was 12 or 13. For that reason, it feels very tender and special to me, and I enjoyed finding a way to make it even dreamier to fit my style and mood. I'm so appreciative of Greg's musicianship – this song deserved texture and richness and romance and he provided just that." Hear both new tracks below.
Additionally, Secretly Canadian has announced new reissues of Songs: Ohia's self-titled album, Zero Boys' A Vicious Circle, Foreign Born's Person to Person, and Faye Webster's Atlanta Millionaires' Club. Pre-order those here.
All net proceeds from the SC25 reissue editions will go toward New Hope for Families, which helps to provide shelter for unhoused families in the Bloomington area.