Heatmiser's 'Mic City Sons' built a bridge to Elliott Smith's solo albums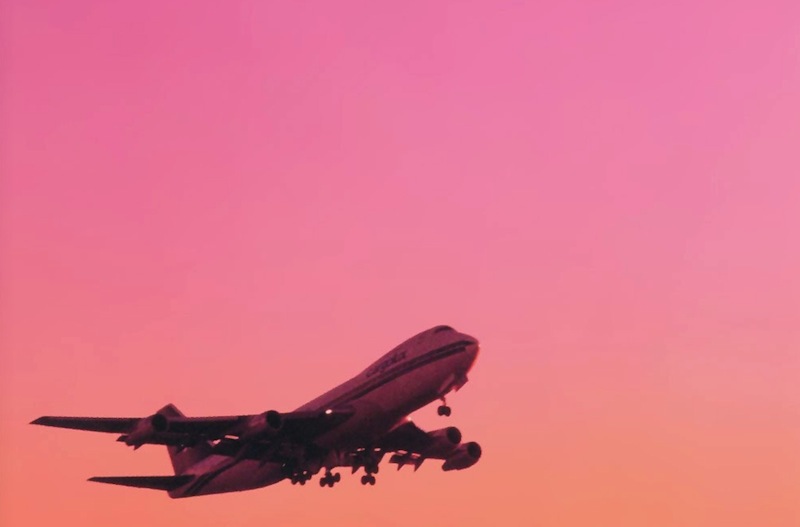 There's a picture on the inside sleeve of Heatmiser's Mic City Sons, the Portland group's final album, of a man (most likely drummer Tony Lash), his feet resting on a line of kegs, eyes closed, fingers in his ears. It's a weirdly appropriate fit for what would be the band's exit, a (possible) knowing wink at their final bow. The only surprising part, however, is that it's not singer/guitarist Elliott Smith depicted as the one closing himself off.
When Heatmiser released Mic City Sons in 1996, 20 years ago this month, Smith had already begun a critically well-received if not yet commercially successful solo career that had begun to sap most of his time and attention. He was playing more solo shows and releasing more music outside of the band, at the time having recently released his self-titled 1995 Kill Rock Stars effort, an immaculate set of lo-fi indie folk that kicked off with his now-legendary track "Needle in the Hay." Where Smith went next would prove to be some of the best music ever to come from the Pacific Northwest. Yet, though it was at odds with his solo career, so was Mic City Sons.
The Heatmiser of Mic City Sons is markedly different than the one of early releases Dead Air and Yellow No. 5. In their early days, they were a rowdier, harder rocking band whose rave-ups borrowed liberally from the fury and energy of Portland post-punk heroes The Wipers. As such, their press coverage often found them lumped in with the grunge scene in nearby Seattle, though Smith insisted they were really trying to sound like Fugazi. Mic City Sons sounds like neither Fugazi nor Mudhoney. Nor, for that matter, does it sound like The Wipers. It's a much more subdued and subtle effort, opening up the band and allowing their songs to breathe without racing toward a breakneck climax.
It's not coincidental that Heatmiser's final release sounds, in many cases, a lot like Elliott Smith's solo material, given his shift in focus at the time. But Smith also frequently dismissed the kind of punk songs that Heatmiser did early on. He once referred to their debut album Dead Air as an "embarrassment," and given the singer/songwriter's gentle, soft-spoken nature, didn't necessarily seem such a natural fit as punk singer. "When you grow up around a lot of yelling and screaming," Smith once said, "the last thing you want to do is be in a band where everybody is yelling and screaming."
There's no yelling and screaming on Mic City Sons. It's not a punk album, and it sure doesn't sound anything like grunge. Upon its release, it yielded comparisons to the likes of Morphine as a result of its more restrained grooves. It's almost the result of an entirely different band. To a small degree, it was literally a different band—original bass player Brandt Peterson had left the group and for this album and tour, was replaced by Sam Coomes of Quasi. But on a more symbolic level, it was a crucial transition between the band's louder early records and the prettier, more restrained solo records that Smith would release in the years to follow.
Reflecting the fractured nature of the band at the time, Mic City Sons is like two EPs shuffled into one: Half rock songs with deep grooves fronted by Neil Gust, and the other half essentially an Elliott Smith EP. They're not sequenced separately, and they all fit together well, but there's a noticeable difference between the two directions in which the band is being pulled, even if it's a subtle one. The ratio of Smith- to Gust-fronted songs is almost even, at seven to five, though Gust delivers a handful of notable standouts, including the bluesy "Rest My Head Against the Wall" and hip-swaying rocker "Blue Highway," one of the strongest deep cuts.
Smith's performances, however, aligned more with the songs of his 1995 self-titled album as well as his soon-to-be-released masterpiece either/or, which would follow just a few months later. "Plainclothes Man" is a moody highlight, building from a stark acoustic arrangement to a richer full-band sound, and featured the only music video to be released from the album. "See You Later" blended an almost Wilco-like roots rock approach with Smith's knack for intricate melody, while leadoff track "Get Lucky" has a slow-burning intensity that never fully explodes, but certainly suggests Smith could rock with the best of them.
The song that arguably stands above the rest, "Pop In C," is the one track that displayed a true collaboration between Smith and Gust. Though Gust wrote the song, Smith sings lead, and his performance here is the best on the record. His reading of the opening line, "Mic city sons seem to dumb everything down," is likewise the strongest hook on the album. And though Smith was reluctant to play rock star, it's suggestive of the kind of engaging performer he could be at his best. On his 2000 Figure 8 tour, he played harder rocking electric versions of songs like "Needle in the Hay" and even encored his Los Angeles shows with a cover of Blue Oyster Cult's "Don't Fear the Reaper." And during Heatmiser's final run of shows, he displayed a similar kind of confidence and presence; Smith, at one of the band's last shows at Bottom of the Hill in San Francisco, was described by journalist Jeff Stark as "part charismatic rock-star, part bar-band regular oozing nonchalant confidence."
Before Heatmiser released Mic City Sons, the band had signed with major label Virgin Records and by all accounts were on their way to bigger and better things—at least potentially, anyway. Yet the label pushed a contract in which they'd end up owning any solo material that would be released by any individual members, suggesting that they'd been paying attention to Smith's recordings outside of the band. As an act of self-preservation, Smith's solution was to put an expiration date on the group—or at least put it in a cryogenic freeze. Virgin, in turn, de-escalated their investment in the band by pushing the album onto its smaller indie-distribution label Caroline. Later on, not long before he died in 2003, Smith expressed an interest in opening up a new chapter on Heatmiser.
"The last time that I saw Elliott, he wanted to make another Heatmiser album," Gust says in an interview with The Oregonian.
Best intentions aside, that never happened. And even as the band was finishing up Mic City Sons, there were reportedly some major conflicts that arose, primarily between Smith and Lash.
"There were always terrible fights in the band about how songs should be recorded and the way things should sound," Gust says in Autumn de Wilde's book Elliott Smith. "I usually tried to stay out of them. But there was a philosophical difference between him and Tony."
"It was a miracle that record made it out into the world," Coomes once said of the album. "Everyone should just be happy it got that far."
For how uneventfully the band ended, and how much of a struggle it was to get Mic City Sons into the world, it stands as their greatest recorded document. More than that, it's one of the best albums that Elliott Smith ever recorded, and that's saying a lot in the context of his brief but extraordinary career. And despite Smith voicing his own frustrations or dismissals with some of Heatmiser's music, he seemed to give Mic City Sons his implicit approval. He'd continue to play "Plainclothes Man," "See You Later" and hidden track "Half Right" at his solo shows. It makes sense that he would—they're Elliott Smith songs as much as they are Heatmiser songs. And for what it's worth, it's a record that Gust confirms the band was happy with.
"We loved it when it was done," Gust says in his interview with The Oregonian. "We worked on it until we could say that we loved it."
That Smith expressed interest in continuing Heatmiser later in life is kind of a surprising revelation, though not because of any personal rancor. Mic City Sons sounds like a fond farewell, a "see you later." In hindsight, it marked more of a beginning of something bigger than an end, but as swan songs go, it's perfect.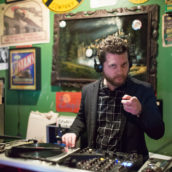 Jeff Terich
Jeff Terich is the founder and editor of Treble. He's been writing about music for 20 years and has been published at American Songwriter, Bandcamp Daily, Reverb, Spin, Stereogum, uDiscoverMusic, VinylMePlease and some others that he's forgetting right now. He's still not tired of it.