Treble at 10: Our most-prized music collectibles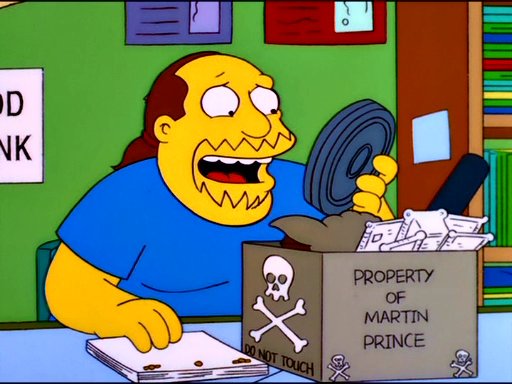 As part of our 10th anniversary celebration, we're doing a handful of surveys of notable events, items and phenomena that left an impact on our staff, one way or the other. Today we're answering a very simple question: What's the most collectible item in our music collection? Some of them are actual recordings, some of them are items with stories attached, and some of them are shoes. Here are the items we hold so dear. No, wait, don't open the mylar!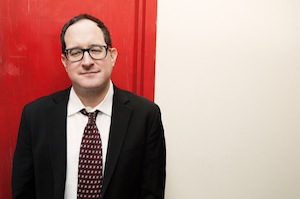 Craig Finn's Bottlecap
The most frustrating trait shared by the majority NYC cab drivers (aside from their fear of the outer boroughs) is their ambivalence regarding driving routes.  Every time I get in a cab, I am always asked which route I want them to take. This is especially frustrating in a GPS-everywhere world, but even before this technological advance, it always seemed a superfluous question. I am in your cab for a reason. And that reason is I have no idea where I am going.
On Nov. 24, 2006, a couple buddies and I found ourselves in this very situation. We decided to hop a cab from Brooklyn to Hoboken to avoid the two-step process of the PATH train, and in order to maximize pre-game time before the Hold Steady's set. When asked by the cab driver which way we wanted him to go, I fell back on my normal, non-responsive response of, "the quickest way." Fast forward 40 minutes and it is clear to everyone (including the driver) that we have no idea where we are. This makes me increasingly upset because we are dangerously close to being late for the show, and this is the guy's job! I'd much rather he admitted off the bat, "I don't know that area, sir, so unless you can direct me, please find another cab." But honesty, like a functioning sense of direction, tends to evade certain cab drivers. Twenty minutes later we somehow arrive at Maxwell's (1978–2013), and while I am more than happy to pay for my cab ride in petulant expletives, my friend thinks better of it and hands the many actual currency. I got your $29 right here, pal.
Luckily, we arrived with enough time to grab a shot and a beer, and as soon as we toasted our (now) hilarious misfortune, the Hold Steady took the stage much to the eruption of the tiny concert space. The immediate joy that filled the venue was more than enough to make me forget all about the night's previous events. The band chugged along in both musical output and libations, and the crowd was more than happy to partake in both. Roughly halfway through their set, lead singer Craig Finn grabbed a Budweiser bottle that seemed to appear out of thin air, cracked it, and errantly tossed the cap into the crowd the way you would at your friend's apartment after almost one-too-many. I saw the cap leave his hand, and then I felt the thud of an object strike my chest. The impact caused me to cover the spot where the contact occurred and as I lifted my hand from my chest, there was the classic red Budweiser bottle cap in my right hand. It took a few seconds for my brain to put it together, but this was certainly it, Craig Finn's bottle cap.  And although it wasn't exactly "Mean" Joe Green intentionally tossing a cola-pushing tween his game-worn jersey, the parallel wasn't so far off given my adoration of the band, and their dedication to the craft of partying.
I've kept the cap in box that was made for me by the hands of an ex-girlfriend ever since. I thought about doing something with it; maybe putting in a chain or string (lame) or perhaps somehow having matted and framed (just weird), but ultimately, it's where it should be. Tucked away from view, but always close; like the memories of that and so many other massive nights. – Kevin Falahee
---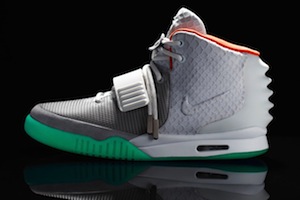 Air Yeezys
While they're now a fashionable staple, at one point, Michael Jordan's line of legendary sneakers were sold on the subliminal(albeit erroneous) premise that wearing his shoes would nudge you in the direction of becoming the greatest basketball player of all time. However, there is logic to this idea—who better to sell basketball shoes to basketball fans than a six-time NBA champion? Nobody. Michael Jordan is symbolic of hardwood greatness. Roughly 25 years later, in the same city where Jordan found fame, Kanye West would attempt the same thing. From his ability to make sweatpants look like iconic props from stylistic, cyberpunk sci-fi movies about sexy androids, to metaphorically likening himself to a Delorean-driving grizzly-bear, to being seemingly immune to debilitating emotions such as regret and restraint, Kanye West's existence is semiotic of what it might be like to not be human. Coinciding with his unfathomably cool ethos, Kanye's sneaker, the Air Yeezy II, glows in the dark, is wrapped in faux-snakeskin and has a Velcro-strap, which is adorned by hieroglyphics that feature the likeness of the Egyptian god Horus, lord of sky, moon and sun. The hype surrounding the Air Yeezy 2 catalyzed week-long lines at sneaker shops and carry a very inhuman resale price of roughly $3,000. – Paul Glanting
---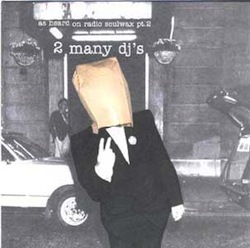 2ManyDJs bootlegs
I've splurged on my share of pretty numbered boxes and origami-folding packages for music, but there was one set of music where I actually went out of my way to approach an artist directly for it. I vaguely remembered seeing a series of very strange various-artists mixes at Tower Records just before the chain disappeared in the front half of the 2000s. Only when I got more into mashups soon after did I realize what I had missed: bootlegs of material from the 2manydjs radio shows done by the Dutch band Soulwax. Fortunately, the group's website briefly sold down-and-dirty CD dubs of their Hang All DJs and As Heard on Radio Soulwax mixes—right down to photocopied covers and tracklists—for plenty of Euros. Here is where "Push it Like a Dog" first brought together Salt'n'Pepa and The Stooges; the discs form a secret history of mashups beyond "Rapture Riders" and "Stroke of Genie-us," and I wish you luck finding them. – Adam Blyweiss
---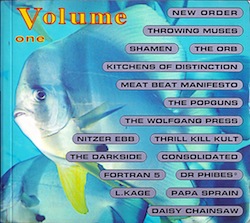 Volume, Vol. 1
I've also held on to albums long enough and smartly enough that I know I have one or two out-of-print rarities. The Body Count album with "Cop Killer" on it comes to mind, but if eBay is any indication the real prize on my shelves is a near-mint edition of the first volume of Volume. This was a series of imported CDs sold in 200-page magazines only slightly larger than jewelcases with writeups on the CD artists, tons of reviews, and daft British music humor. The discs themselves were well-curated collections of remixes, debuts, live performances, and rare versions from the early-to-mid-1990s acts that helped open me up to alternative and independent music. Volume #1 surveyed, among other things, Brit-pop mainstays like Suede, Morrissey, The Wedding Present, and Teenage Fanclub; post-Madchester beats from The Grid, Autechre, Jesus Jones, Bjork, and Stereo MCs; and artful American acts including Sonic Youth, The Breeders, Sebadoh, and Red House Painters. Make me an offer. – Adam Blyweiss
---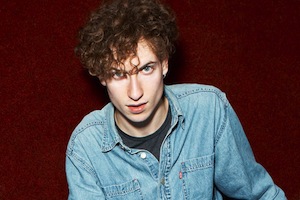 Ticket stub signed by Yuck's Daniel Blumberg
I quit smoking, for the most part, 3 or 4 years ago, but I always carry a pack of cigarettes and a lighter to a show, cause you never know what adventures it might lead to. One such adventure happened on a chilly night in Indianapolis during Yuck's first American Tour. MOKB, the taste-maker site that helped the band go viral in the States promoted the show, and Porcelain Raft opened, so it was a hell of a night. After Yuck's set, frontman Daniel Blumberg sneaked out for a smoke, so out came my trusty pack. I lent him my lighter, we chatted about 'what makes a good drummer,' and he signed my ticket stub (because this show actually had tickets) with his lowercase initials, which look quite a lot like a long, skinny cock. Two years later, and he's left the band, which makes this particular stub quite rare, I suppose. – A.T. Bossenger
---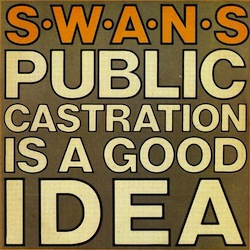 Swans' Public Castration Is a Good Idea
I have an impressive collection of CDs—yes, I still buy CDs—but, to my dismay, I recently discovered that I've misplaced some of them. My entire Sonic Youth collection has been wiped out, and I have no idea what happened to my copies of Shellac's At Action Park and 1000 Hurts. Even more disturbing, however, is the fact that I've lost my most prized possession, an obscure, bizarre and incredibly entertaining compilation of noise music called NOISE KILLS PUNK DEAD.
Fortunately, I do still have my CD copy of Swans' 1986 live album, Public Castration is a Good Idea. Thanks be to God for that: Copies of the album are selling for anywhere from $60 to $3,773.27 (!!!) on Amazon, but more importantly, it rounds out my collection perfectly. With its disturbing title, stark cover art, and unremittingly brutal sounds within, this little jewel reaffirms my weird taste in music—something in which I take a lot of pride.
Alas, I almost lost my grip on this CD once. Seth Combs, a fellow San Diego music writer, once borrowed it and held onto it for months. But I didn't forget what had come of my beloved CD, and finally, after some constant badgering and one aggressive tweet, it ended up back in my hands. Seth understands. To nerds such as ourselves, even an object as ostensibly worthless as a CD is worth holding onto. – Peter Holslin
---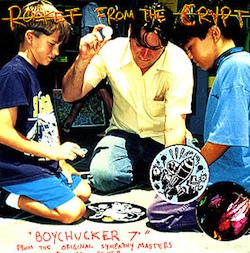 Rocket From the Crypt "Boychucker" 7-inch (with POGs)
Despite my year of collecting music, I have very little in the way of things that are "collectible." I used to have a little box that held all of my concert tickets, from my first show of Wham with Chaka Khan and Katrina & the Waves, to my second show of New Order with Echo & the Bunnymen and opener Gene Loves Jezebel, and many shows after. If I still had the box, I would have added tickets all the way up to my most recent excursion to see Godspeed You! Black Emperor at the Showbox Sodo. As time has progressed, each move from one apartment to another has seen a shedding of non-essentials. I don't have the tickets anymore, but I do still have two very special collectibles.
For one, I have the tour program from the Echo & the Bunnymen tour of 1987, following their great self-titled album. Incidentally, this is from the same show mentioned above. And while this oversized program, complete with glamorous black and white photos of the band, is a treasure in and of itself, I am also quite proud of my "Boychucker" 7" by Rocket From the Crypt from 1992. It came with Pogs, all of which are still with the single and intact. Yes, I know what "Pogs" are. No, I have never played "Pogs." Yes, I know what "Pogs" stands for. No, I am really confused right now. – Terrance Terich
---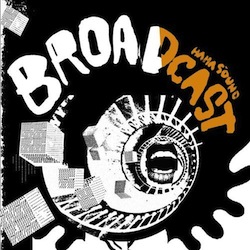 Broadcast haha Sound LP
I've never been a "collector" of music in the loaded sense of the word — when I buy something, it's because I want to listen to it, not put it up on my mantel (full disclosure: I don't have a mantel). But there certainly have been some less readily available albums I went out of my way to track down — old Miles Davis records, Funkadelic's Maggot Brain (original pressing, not reissue) and, yes, the Record Store Day reissue of The Cure's Kiss Me Kiss Me Kiss Me on red vinyl. The rarest item I own, however, is a vinyl copy of Broadcast's haha Sound. About five years ago, I splurged a bit in an attempt to fill in my record shelves with classics I already owned on CD, and at the top of my list was this experimental pop album from 2003, my personal favorite album of the '00s. Tracking down a copy turned out to be easier said than done, though, as only 1,000 copies or so were ever printed, and 10 years later, Warp still hasn't bothered to do a second pressing. A third-party seller on Amazon shipped me a copy that turned out to be a CD, despite a listing that said "vinyl." I got a refund, but I was still disappointed at not being able to hear the whimsical flutter of  "Colour Me In" on my turntable.
My quest brought me to a few dead ends — unresponsive sellers in the states, some overseas shops that offered to "special order" it (heh, good luck with that) — when I finally got in touch with a UK shop that had one in stock. The email I received indicated that they didn't realize they had it, and if I didn't want it, the clerk would buy it himself, so I replied as fast as I could with a plea for them to take my money ($35 if  I remember correctly) for the out-of-print gem and send it by autogyro immediately. They did, I got it, and I've treasured this hypnotic rarity ever since. And while the price I paid was inflated about $20 since it was first released, that's practically nothing. Today, the album is practically nonexistent — everyone who currently holds a copy clearly has no plans to part with it, nor should they. It's a truly magical recording. But last I saw, a UK eBay in auction saw one copy go for about 70 pounds ($113 American – yikes!). – Jeff Terich