Illumination: The music of Trish Keenan and Broadcast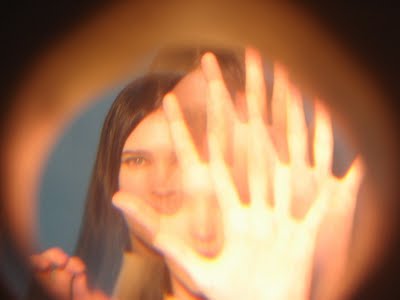 "It seems to me that the past is always happening now, all previous events have positioned us here philosophically, geographically, and in the present we are always in memory" – Trish Keenan, from an interview with The Wire
Last week, quietly, after a harsh battle with pneumonia, Trish Keenan, frontwoman of Broadcast, died at the age of 42. To say this was unexpected is beyond understatement. In fact, Broadcast had just wrapped up a tour of Australia, and were reportedly putting together a new album, their first since 2005's Tender Buttons. And as the material on the group's recent collaboration with The Focus Group, Broadcast and the Focus Group Investigate Witch Cults of the Radio Age, displayed, the band still had endless experimental avenues to explore.
Exploration was a defining characteristic of the Birmingham band, their career revealing various twists and turns throughout their more than 15 years of existence. Initially having formed as a four piece comprising Keenan, longtime partner James Cargill, Tim Felton and Roj Stevens, they were a much simpler band at the time, playing a retro brand of space age pop reminiscent of Stereolab and 1960s psychedelic act The United States of America. Still, Broadcast evolved frequently, progressing to new sonic stages with each new album. And though they were but glimpses of the brilliance to come, there's a wildly inventive streak that runs through early singles like the warm vinyl loops of "Accidentals" or the Moog heavy breakdowns of "Living Room."
As cool as those early singles were, all of the elements that made Broadcast unique came together on first proper full-length, The Noise Made By People. At once, certain aspects came closer into focus, amplified and magnified, while others became blurrier, more distorted and distant. Broadcast were a band of contrast, from their sweetly seductive sound collages to their enormous, powerful drums. On The Noise Made by People, everything sounded huge, much more so than the band that released the kitschy single "The Book Lovers" a few years beforehand. It's an eerie album, a place where everything seems magical, but nothing ever quite seems safe.
The band would ultimately top this with their 2003 masterpiece, haha Sound, an album on which the band removes every safety lock and invites in the riff-raff to coexist with expressions of pure joy and off-kilter beauty. It's an album whose pure visceral feeling seems rooted in nostalgia, yet is filtered through the bizarro sounsdcapes of the future. That a breathtaking ballad like "Before We Begin," itself an effects-laden tweak on 1960s French pop, can exist alongside an unsettling instrumental piece like "Distorsion" is a testament to the limitlessness of Broadcast's capabilities. And yet, two years later, slimmed to merely a duo, Keenan and Cargill proved themselves equally unbound by limitations with the dreamy, and at times harshly distorted Tender Buttons.
On stage, however, Broadcast projected another unique kind of magic. The band never preened or hammed up before audiences, rather obscuring themselves in a kind of strange display of living hallucinations. While different lineups throughout the years would play versions of their songs that curiously translated to an equally dazzling live experience, they would do so bathed in the glow of abstract filmstrip projections. Projection screens have long been a staple of various bands' live setup throughout the years, from The Flaming Lips to Grandaddy, but Broadcast actually made themselves part of the scenery, with odd patterns and shapes dancing across the band members bodies. A friend of mine remarked that he was hypnotized by the sight of benzene rings at one of their shows in 2003.
At the front of it all, however, stood Trish, as charming and charismatic as frontwomen come while maintaining such a humble presence. Her voice, an oddly detached confection, was as sweetly alluring as it was mysterious and unconventional. Each of her vocal coos arrived pitch perfect, but never showy. If the band's live shows were hypnotic, then Trish herself could put the listener in an inescapable trance. She didn't sing a siren song, but rather cast a spell.
Which is to say nothing of her physical presence. Neither inflammatory nor hyperactive, Keenan was nonetheless far from unassuming. She possessed a unique style, from her colorful wardrobe to her meticulously cut bangs, her appearance an arresting mixture of yé-yé girl and living pop art. And yet, while Keenan avoided the ever-changing trends of fashion, she was nonetheless one of the most stylish women in pop music. In short, she embodied cool.
In interviews, the band rarely revealed intimately personal details, though one could likely glean insight into who they were based on what they most frequently discussed, which was music. Keenan seemed just as likely, if not more so, to talk about her unusual vinyl discoveries as she was her own band, and the group's crate digging for obscurities shined through in their music, with influences ranging from Can to Steve Reich, Francoise Hardy to Joe Meek, The BBC Radiophonic Workshop to My Bloody Valentine occasionally peeking through their dense and beautiful sonic mélange. And when Keenan spoke about her own music, she would often speak in abstract terms, recently remarking about the group's most recent EP, "I'd like people to enjoy the album as a Hammer horror dream collage where Broadcast play the role of the guest band at the mansion drug party by night, and a science worshipping Eloi possessed by 3/4 rhythms by day, all headed by the Focus Group leader who lays down sonic laws that break through the corrective systems of timing and keys."
Broadcast never reached massive levels of fame, rather maintaining a small but devoted fan base throughout their career, one that included the likes of The Simpsons creator Matt Groening, Deerhunter's Bradford Cox, Blur's Graham Coxon, Flying Lotus and singer/actress Zooey Deschanel. Though their sound wasn't terribly commercial, its sound is accessible and gorgeous, with hooks arising as frequently as hallucinatory sonic diversions. As beautiful as it is weird, Broadcast's sound was unparalleled.
Some people use certain artists as a litmus test on which to base credibility on another's perspective; a close friend of mine once boldly claimed that he couldn't trust anyone that didn't like the Beatles. And, similarly, I felt a special kinship with anyone whom I discovered shared my love of Broadcast's music, the most important being my wife. To me, likewise as it was for thousands of others, Broadcast's music represented a special kind of escape. Their playfully otherworldly sound opened up a portal to a beautifully bizarre realm to which only they hold the key. The world would be a sweeter place with more bands of Broadcast's ilk, but there will never be another band quite like them. And there will never be another artist as mysteriously charismatic, intriguing and cool as Trish Keenan.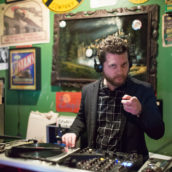 Jeff Terich
Jeff Terich is the founder and editor of Treble. He's been writing about music for 20 years and has been published at American Songwriter, Bandcamp Daily, Reverb, Spin, Stereogum, uDiscoverMusic, VinylMePlease and some others that he's forgetting right now. He's still not tired of it.