Irreversible Entanglements share new track, "Lágrimas Del Mar"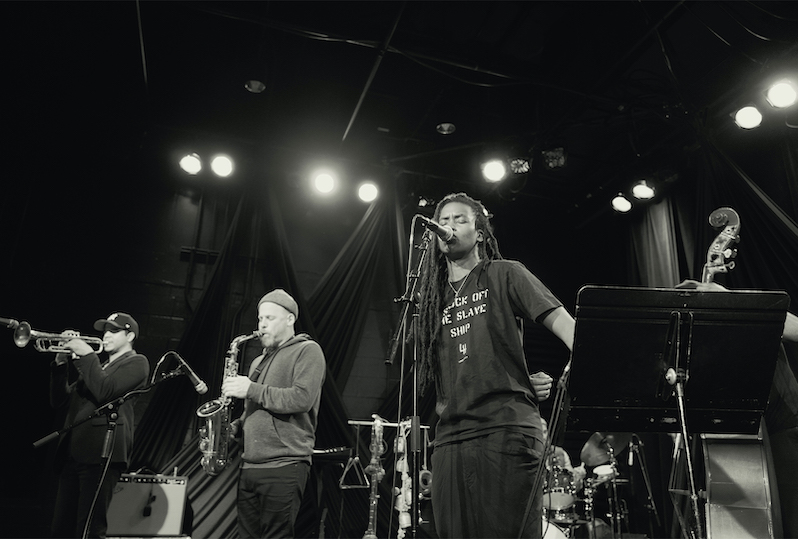 On November 12, Irreversible Entanglements release their new album Open the Gates via Don Giovanni/International Anthem. And today, the Philadelphia jazz group has shared another new track from the album. "Lágrimas Del Mar" is a lengthy Afro-Latin jazz number that's primarily driven by saxophonist Keir Neuringer and trumpeter Aquiles Navarro, while also featuring some of Moor Mother's poignant spoken word verses. Hear it below.
Open the Gates follows last year's Who Sent You? Moor Mother also just released her new album, Black Encyclopedia of the Air.
Irreversible Entanglements tour dates:
11/6 – Rotterdam, NL – BIRD Fest
11/7 – Wels, AT – Music Unlimited
11/8 – Heidelberg, DE – Enjoy Jazz Festival 
11/9 – Berlin, DE – Silent Green 
11/11 – Utrecht, NL – Le Guess Who?
11/13 – London, UK – London Jazz Festival
Who Sent You? is included on our list of the 20 Best Jazz Albums of 2020, along with group members Aquiles Navarro and Tcheser Holmes' Heritage of the Invisible II.