The Voice of an Artist: An interview with Wear Your Wounds' Jacob Bannon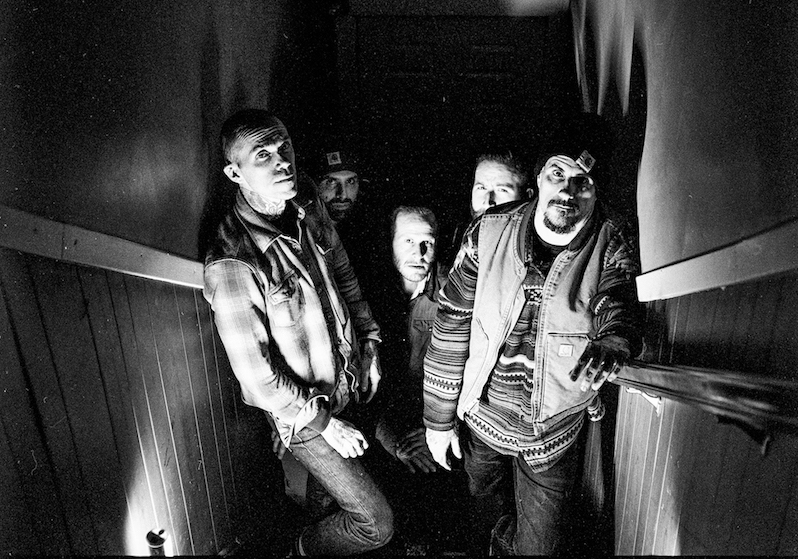 Converge vocalist Jacob Bannon made his full-length debut with Wear Your Wounds in 2017. For those more familiar Bannon's work with the Massachusetts metalcore giants, Wear Your Wounds is a much different beast; rather than present hysteric cuts and screeching vocals, Wear Your Wounds offers music of a more measured and ethereal quality.
This summer, Bannon released his sophomore LP with Wear Your Wounds, Rust on the Gates of Heaven. Not only does the record exude tremendous emotion, but it also builds upon the work of the previous record, with a selection fascinating compositions. For Bannon, one of the intriguing elements in making Rust on the Gates of Heaven was having filled out the project into a proper band.
In creating the record, Bannon calls upon past collaborators Mike McKenzie (The Red Chord), Sean Martin (Twitching Tongues), Chris Maggio (ex-Trap Them), and Adam McGrath (Cave In). Together, all these artists help to establish the intimacy felt throughout Rust on the Gates of Heaven. Having the official lineup brings a new sense of chemistry into the songwriting; while Bannon still oversees much of the creative process, he is now able to tap into different perspectives, allowing for unique inspirations to exude through the band's work.
"[Wear Your Wounds] has essentially morphed from a solo project to a fully-fledged band," Bannon says. "[Rust on the Gates of Heaven] is pretty much what I would consider, the first fully realized album for the band. Previous records have essentially been created by myself, sort of loosely collaborating with other people. So this is the first time that the band wrote and refined an album's worth of material together.
"I put together a band based on people I was already working with, pieced from the first record," he continues. "All [these artists] were already collaborating with me, but they didn't really know each other personally. We all get along really well and everybody wanted to stick around [after performing a European tour] and make big steps together."
As a song writer, Bannon has always been known for his visceral and personal lyricism. Throughout his career in Converge, as well as what he has done through Wear Your Wounds, his words have a remarkably moving power; searching through his life and experiences, he opens himself and reveals intimate and poetic depth. He's a visual artist in addition to a musician, having designed pretty much all the visuals for his musical projects, and as such creativity is a full-time gig for him. As such, ideas come to him through his work, as well as those random moments when inspiration strikes.
"[My writing] is quite fluid," he says. "There's always something I'm working on, whether it be my own material, something for my client based design work, or working on fine art projects. I'm always doing something, and writing is also part of that. So if I feel motivated to write, to put something down in some capacity, I do it."
Speaking further to his process, Bannon talks about the emotions he typically explores in his work and how his art provides a comfort. "It's very rare for me to work on music that doesn't have a sort of have a melancholic style to it," he says. "Emotions that I have a difficult time expressing in my daily life I tend to put into art and music, while trying to work through some things."
On Rust on the Gates of Heaven, Bannon explores concepts of struggle and perseverance. The record showcases Bannon's melancholy touch; instrumentally, each song provides an air saturated with grayness, light and hope sprinkled throughout. Vocally, Bannon provides his lovely, somber singing voice, his words reflecting off the emotional waves of instrumentation. Speaking to the record's title, Bannon explains the overall concept behind it
"The phrase, 'Rust On The Gates Of Heaven,' that's sort of referencing the idea of aging locked gates; trying to find some place in life where you're free from the trials and tribulations which bring you pain and hardship," he says. "Rust appears over time as something breaks down; so it's sort of a nod to the concept of something that's closed, but something that's wearing away over time, having a finite amount of time existing."
Over the course of almost 30 years performing in Converge, Bannon has grown accustomed to working as a part of something bigger; the ferocity that is Converge requires tight coordination, with all members providing intensity and focus in their craft. This sense of companionship is instrumental to Bannon; however, as an artist expressing his own specific and personal vision, Wear Your Wounds offers him a valuable release.
"Over time, Converge has developed its own sort of character," he says. "Even though the songs are personal, it's almost like a sentient being. A lot of bands are like that; even though bands are made up of four or five people creating music, it can become its own living, breathing thing. With that, Converge has diversity, but it doesn't have the same voicing that Wear Your Wounds has for me.
"Wear Your Wounds has something a little more ominous and ethereal, and is more of a big melodious rock oriented band," he adds. "I explore the same subjects because I'm the same person writing stuff; but I think in some ways, without having the aggressiveness of Converge, it's more vulnerable. I'm telling a story in a way that is being heard for the first time, at least for me."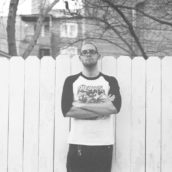 Michael Pementel
A graduate of Columbia College Chicago's Creative Writing Program, Michael Pementel is a published music journalist, specializing in metal and its numerous subgenres. Along with his work for Treble and Bloody Disgusting, he has also written for Consequence of Sound, Metal Injection, Dread Central, Electronic Gaming Monthly and the Funimation blog.