JARV IS… : Beyond the Pale

In the 2003 book Words and Music by music critic Paul Morley, there is a lengthy chapter about a dusty wine bar interview with Pulp frontman Jarvis Cocker, an enigmatic pop star who hasn't folded over or conformed to any other sound than the ones he creates. Its topics include "Jarvis on being Jarvis," "Jarvis on the blindingly obvious," and "Jarvis on Jesus," an array of subjects that only scratch the surface of his ideas and opinions. One of the striking questions from this interview comes from when Morley asks Cocker—an artist 40 years into his career, still producing records today—about idiocy, or rather, what it's like to be an idiot. Cocker's response is blunt but heartfelt: "I think you have to run the risk of looking (like) an idiot, otherwise life wouldn't be interesting."
This risk, this potential opportunity Cocker speaks of is what I believe still pushes him into new and interesting territory, which brings us to his 2020 release, Beyond the Pale, under the pseudonym JARV IS… A foray into familiar albums to those with an ear for art pop in the vein of Fiona Apple or PJ Harvey with breaths of synth, experimental and ambient pop, with perhaps a slight homage to baroque pop in the vein of Joanna Newsom's Ys or Richard Dawson's Peasant. One could argue that diving into this sound at 57 is, perhaps, idiotic. That being said it's far from unheard of for some of the greatest artists to flip their stylistic approach on its head late into their career—see David Bowie's Blackstar (made at 69) or Scott Walker's Bish Bosch (also made at 69).
What JARV IS… brings to the table is a beautiful amalgamation of influences and eras. Beyond the Pale has Cocker's lyrics adapting more to modern society, with a focus on technology and socioeconomic quirks his commentary on "being human" feels beyond genuine, more a diary of his observations. One of the most sonically dazzling tracks here is the penultimate "Swanky Modes," whose flowy and slow jazz-inspired execution complements softly his melancholy and introspective lyrics, reflecting on his friends aging as well as the changing landscape of a city fueled on debauchery and capitalism.
The record, being his fourth solo record (first in nearly four years) does not skimp out on running risks, with tracks such as "Children Of The Echo" or "Sometimes I Am Pharaoh" employing strange vocal samples and poetic readings over drum machine samples and cascades of delay. These tracks have a strange concoction of drums, what percussion sounds like perhaps a mix of late '90s Aphex Twin polyrhythms matched with Slowdive, atmospheric tambourines and cymbals. On Beyond the Pale, Cocker dodges anything near a cop out, or rather a submission to well-tread or well established territory. A song could have Moog synthesizers, electric bass lines, pulsing motorik drums, and quirky and emphatic poetry spoken on a track like "MUST I EVOLVE?" Here, Cocker's lyrics are an admittance to social complacency, an ironic take on his statement on risks, a commentary one's motives to be who they are without trying to expand on what gives a person identity.
Beyond the Pale is a phenomenal display of prowess, punctuated with the insight Cocker has earned after numerous decades of making music. After years of collaborations—with the likes of Iggy Pop, UNKLE, Air, Feist, David Byrne and Brian Eno—it's refreshing to hear Cocker still allowing his own unique sound to flourish and evolve. Beyond the Pale rings of a personal project, something that Jarvis Cocker knew he wished to create, not for the betterment of others but rather for perhaps selfish reasons—a creation by someone still willing to take a few risks after all this time.
---
Label: Rough Trade
Year: 2020
---
Similar Albums: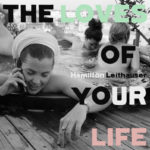 Hamilton Leithauser – The Loves of Your Life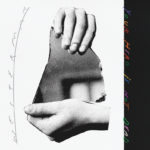 Westerman – Your Hero Is Not Dead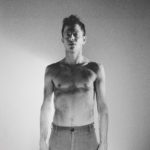 Perfume Genius – Set My Heart on Fire Immediately