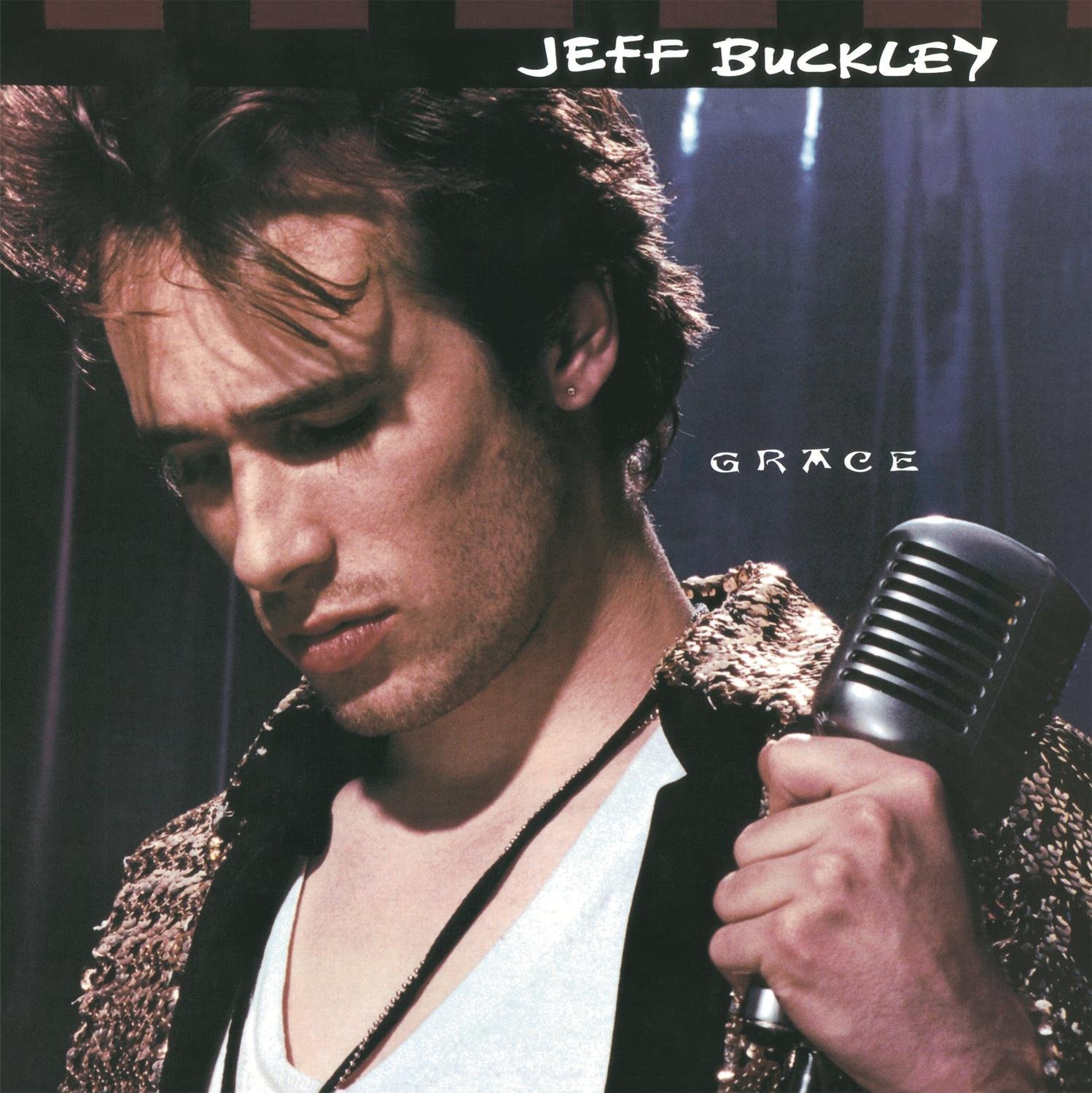 "You what?!?" And that's how it begins. I was never on any debate teams, nor have I ever been a great personal speaker as I have a penchant for rambling (though I was an excellent lector, if I do say so myself). And despite this, I do have one prepared speech. It even has a name. It's called my "You don't own Grace?" speech. I don't know if I can recreate it here on electro-paper. It is a sentient and organic speech, one that feels out the intended target, looking for ways in, for tastes and artists that will leave me the perfect opening. When I do meet those few poor souls for whom I have to orate, I am honestly and truly incredulous. I just can't believe it. A critic (don't remember who) once wrote of Grace that you can always spot Buckley fans as when you mention that album, they get a slight twinkly tear in the corner of their eye and a look of complete dreaminess. They have been touched by Grace, he said. And so, most Buckley fans connect without a whole lot of spoken communication, while I verbally harangue everyone else.
But there's a reason for it. Though it may sound like I'm touting some kind of religion, I can definitely say that life is richer having Jeff Buckley's music in it. Though he is the product of a vast array of influences, and he in turn influenced an entire generation of musicians, he is truly one of a kind. On paper, one wouldn't know what to expect from an artist who made music borne equally of Van Morrison, Nina Simone, Led Zeppelin, Leonard Cohen, Nusrat Fateh Ali Khan, Bob Dylan and Édith Piaf. What it turned out to be was something that couldn't possibly be captured on paper, a collection of songs that equally rock, astonish with sincerity and poetry, and touch the soul.
I can't pick a favorite track from Grace. Over the long period in which I've been keeping the album in constant rotation, that honor has changed in almost as many times as I've pressed play. There's the balance of unbridled ferocity and restrained beauty in "Mojo Pin." There are the eerie predictions of impending death of the title track to go along with hypnotic choruses and jangling chords. There's the absolutely stunning version of the standard, "Lilac Wine," most likely inspired by a version from Buckley's hero Nina Simone. There's the frenetic last minute addition to the tracklisting, "So Real," a song that truly captures Buckley's vocal range. There's Buckley's version of a Middle English hymn in "Corpus Christi Carol," long before Sting took up the lute and performed his own album of these types of songs. I cannot begin to describe how angelic Buckley's voice is on this particular track. Then there are the closers, the first being the hard rocking "Eternal Life," a song that proves Buckley had as much talent for angry guitar rock as tender ballads. "Dream Brother" mesmerizes with its psychedelic undertones and lyrical warnings masked as Middle Eastern chants.
But, the real standouts, the one that most people have heard, despite the fact that they might not own Grace, are in a class unto themselves. "Last Goodbye," originally called "Unforgiven" in its early stages, was, in its time, Grace's most successful single. This simple yet heartrending story song revolving around the last moments of a breakup is immediately accessible, thanks to the chord progressions and driving rhythms, but also astounds with poetic elegance. The lines, "Did you say, 'no this can't happen to me,' did you rush to the phone to call, was a voice unkind in the back of your mind, saying maybe I didn't know him at all." resonate through my mind quite often, especially as one can't help but to try to put themselves in the other party's shoes. "Lover, You Should've Come Over" tends to give me chills upon hearing the opening strains of the organ. Buckley's desperate longing is palpable, the emotion is real, and one can't help but find your breath hitched as the song builds into an incredible crescendo. It also has one of Buckley's most memorable lines in "Too young to hold on, too old to just break free and run." I know how he feels. As a side note, it made me sick to my stomach that anyone dared try to cover this song. Although Buckley is known for doing a lot of covers, three on this album as an example, it just seems wrong for anyone, especially Jamie Cullum, to attempt this kind of homage.
Ironically, then, we come to the crown jewel of Grace, his cover of Leonard Cohen's "Hallelujah." In all the rock world, I don't know that there's any other cover song that is more associated with its coverer than its original performer. In fact, I've heard people say that upon hearing the original Cohen track, they thought it was slightly goofy. There's no denying Cohen's lyrical talent. Just pick up Cohen's collected poems and songs in book form, Stranger Music, for a peek at a gifted writer at work. But Cohen's words never sounded as powerful as they do when coming from Jeff Buckley's vocal chords. Biblical references, audible pain and orgasmic pleasure abound in Buckley's version, a song that has found new life over and over again. I've seen it used during emotional scenes in television shows such as The West Wing. It was played ad infinitum on radio stations and music television channels after 9/11 with memorial footage spliced to fit the music. More recently, it was a choice of song by an American Idol contestant. That appearance alone gave Buckley his first Billboard #1 single the very next day. There are a few things in life that I can count on to create instant tears. One is the end of Six Feet Under, another is the end of Field of Dreams. The last is the penultimate and very last intonations of "Hallelujah" as Buckley stretches out the 'u' for what seems like eternity. Trying to duplicate is like trying to hold your breath along with Thom Yorke in the "No Surprises" video, or screaming the word 'goodbye' with Maynard James Keenan on "Eulogy." Of course, the latter employed the use of a sustain in the studio, I'm sure. I, for one, have not been able to do any of the three, but if I had to choose one I could learn, it would be Buckley's gorgeous vocal gift.
The tragedy of Jeff Buckley's death played its part in making Grace the stuff of legend, leaving it as the one and only completed album from the singer / songwriter. But that certainly isn't the only reason for his popularity. At the time of Grace's release, I was really into dance music, hip-hop and Britpop. So, the idea of a singer / songwriter influenced by Van Morrison and Zep didn't quickly resonate with me. But, since my first listen, I've been liberated, and Grace has taken its place among my favorite albums of all time, not simply the '90s, and will always be a contender for the top spot. Though Grace is his only proper studio release, after Buckley's passing, we've seen an expanded debut EP, a deluxe version of Grace itself, a double disc version of demos from his planned second album, several live performance CD's and various and sundry lost tracks, including a favorite of mine, "Gunshot Glitter," recently covered by My Brightest Diamond. Eventually, the output will fade as missing studio tracks are done being recovered, live tracks used up and quality declining, but if there's one comfort to be taken from it all, it's that Grace is forever etched into history, slowly but surely finding its way into people's hearts and minds, even if I have to speak to them one at a time.
---
Label: Columbia
Year: 1994
Buy this album at Turntable Lab
---
Similar Albums: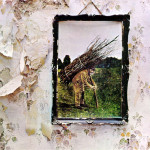 Led Zeppelin – IV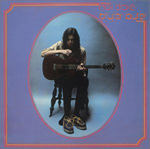 Nick Drake – Bryter Layter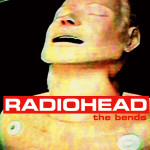 Radiohead – The Bends

---
Support our site: