Jimetta Rose : The Gift: Around the Way Queen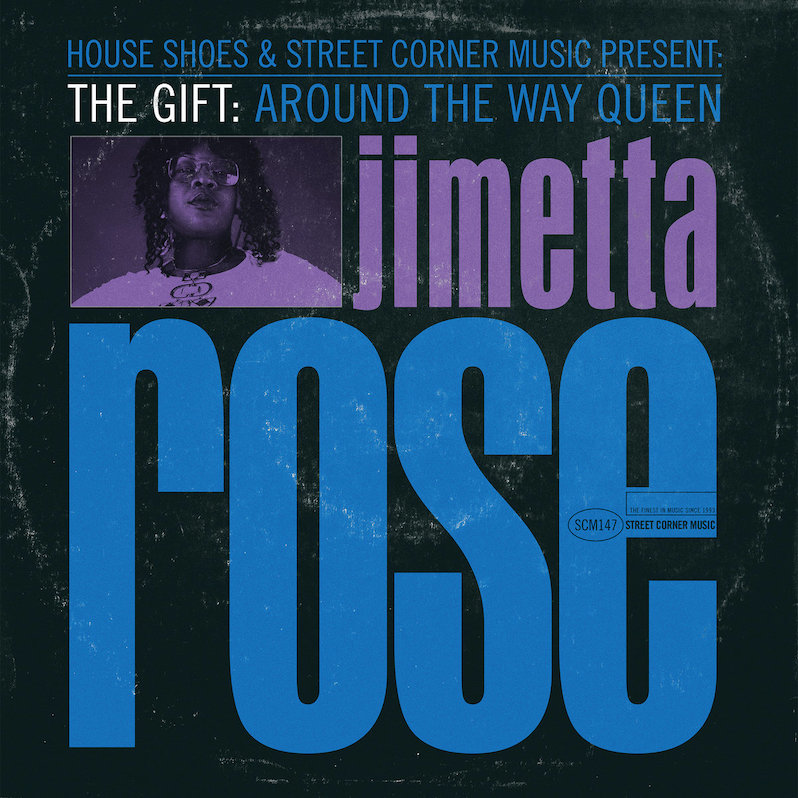 Jimetta Rose, the Los Angeles vocalist who appropriately labels herself Queen, singer, writer, peacemaker and occasional shit-talker in the name of all things holy, put a lump in my throat back in 2019 on Teebs' album Anicca. "Daughter Callin" has a section where she enunciates and vocalizes the lyric, "Lord knows that I deserve to experience peace, peace, peace." Man. It's as though you've just experienced the warmth of the sun for the first time. When those tears of joy fall, you're grateful to be alive to hear that voice and witness such beauty. Lifting your spirit and nourishing your soul. It hits all the church feels.
On the shelved, new-to-us, years-in-the-making album The Gift: Around The Way Queen, we get Rose doing it all with that Sarah Vaughan phrasing ease. Singing, praying, serving poetry, and some hot bars too. Give Rose a mic and it feels like she's solved world peace and still got jokes to crack your ass up. And trust, she's not dancing to the words either.
Teebs and Shafiq Husayn have called on her to make that type of hip-hop soul, too good for mass consumption. These are the joints, the damn jawns, we want to play as demos to our closest circle and get real selfish, 'cause we want to keep them all for ourselves. With beats from Nameless, Dert Beats, EXT. TUAMIE, T-White, Cream Of Beats, Shoes, Raj Mahal, Denmark Vessey, DRUGS BEATS, Joseph Leimberg and I-Ced, these songs have aged quite well. But it's Rose who remains timeless.
---
Label: Street Corner
Year: 2022
---
Similar Albums:
John-Paul Shiver
John-Paul Shiver has been contributing to Treble since 2018. His work as an experienced music journalist and pop culture commentator has appeared in The Wire, 48 Hills, Resident Advisor, SF Weekly, Bandcamp Daily, PulpLab, AFROPUNK and Drowned In Sound.