Joy Division's Closer gets 40th anniversary vinyl reissue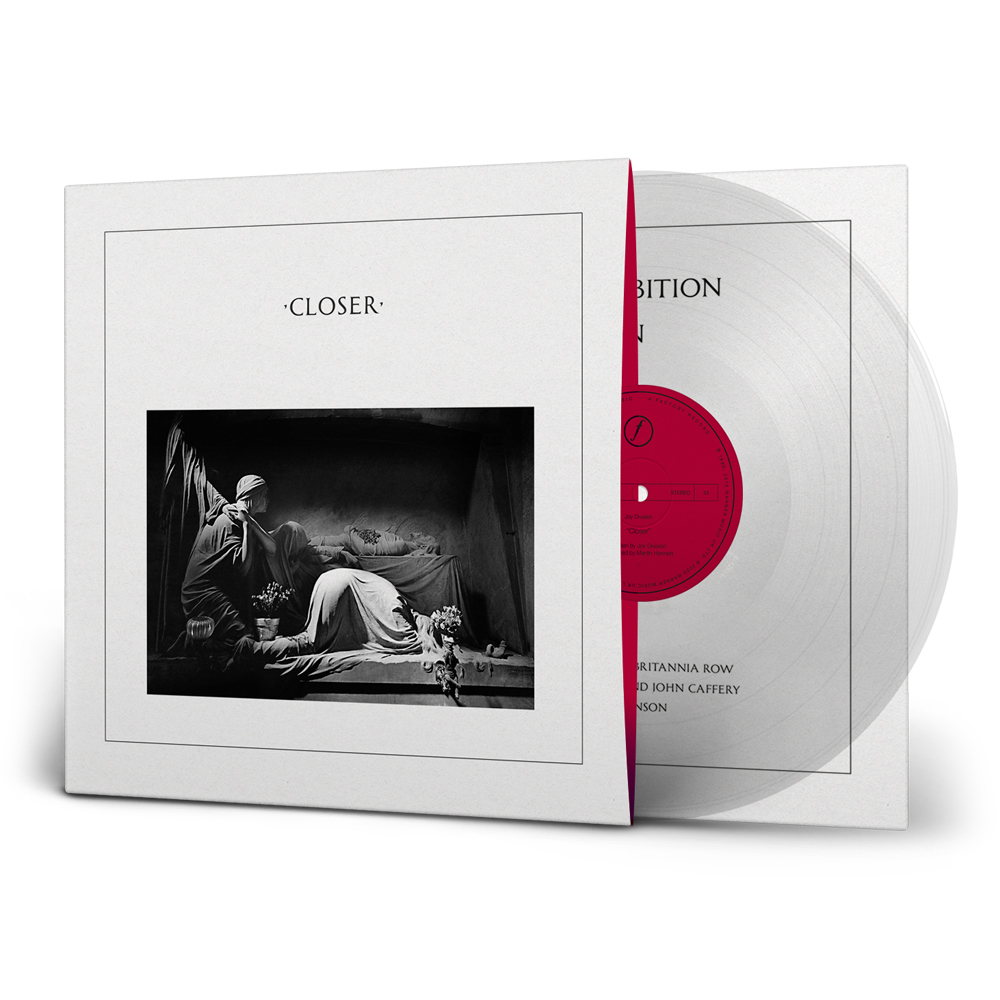 Joy Division's bleak masterpiece Closer turns 40 this year. And for the anniversary, the album is getting a deluxe vinyl reissue on July 17. Closer will be released on 180 gram clear vinyl, along with three newly remastered singles—"Love Will Tear Us Apart," "Transmission" and "Atmosphere"—reissued for the first time since their initial release via Factory Records. Each single features its original b-side, and the album is available on its own or as a bundle with the additional 7-inch singles. Watch a trailer video below, and take a look at the tracklist for the album and singles.
TRACKLISTING
Transmission 12"
A: Transmission
B: Novelty
Love Will Tear Us Apart 12"
A: Love Will Tear Us Apart
B: These Days
Atmosphere 12"
A: Atmosphere
B: She's Lost Control
Closer 12"
Side A
Atrocity Exhibition
Isolation
Passover
Colony
A Means To An End
Side B
Heart And Soul
Twenty Four Hours
The Eternal
Decades
Joy Division's Closer is featured on our list of the Top 100 Post-Punk Albums.