Kælan Mikla announce new album Undir Köldum Norðurljósum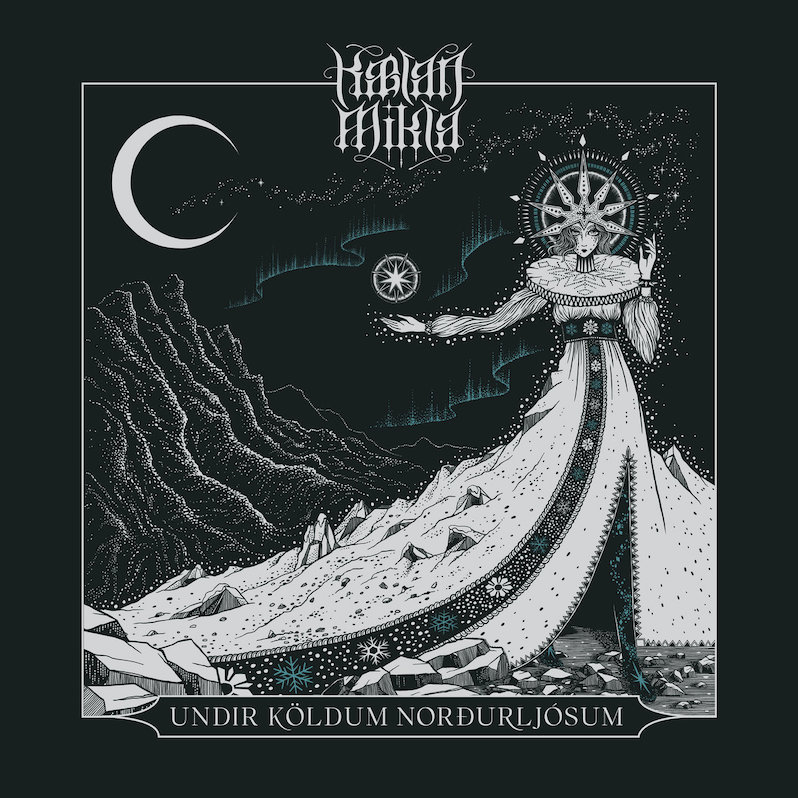 Icelandic darkwave group Kælan Mikla have announced a new album. On October 15, they'll release Undir Köldum Norðurljósum via Artoffact Records. They've already shared two singles from the album, "Sólstöður" and "Ósýnileg," the latter of which was an Adult Swim single recently, and a press release describes the album as "a place of folklore and fairytales, magic and mysticism." That's the album's artwork above, created by design duo Førtifem, who have made artwork for bands including Emperor, Slipknot and Carpenter Brut. Hear "Sólstöður" below, and take a look at the album's tracklist.
Kælan Mikla Undir Köldum Norðurljósum tracklist:
1) Svört Augu
2) Sólstöður
3) Örlögin
4) Halastjarnan
5) Ósýnileg
6) Sírenur
7) Stormurinn
8) Óskasteinar
9) Hvítir Sandar (feat. Alcest)
10) Saman
Kælan Mikla was one of our favorite bands we saw at the Pasadena Daydream festival in 2019.