Kaitlyn Aurelia Smith : Tides: Music for Meditation and Yoga
I tried meditating to Kaitlyn Aurelia Smith's Tides: Music For Yoga and Meditation. But as I meditated, I kept finding myself focusing on the music, which I'm pretty sure you're not supposed to do. Meditation has something to do with mindfulness—right? But it's hard not to focus on Tides. It can be put on as a subliminal background noise, but it's full of depth deserving of a stronger listen than that. Tides is a subtly muscular record; you just have to pay attention to notice its flexes.
Smith made Tides in 2013 as a commissioned work for her mother's yoga practice. Certainly, one of the most striking things about Tides is how much Smith has grown since her early work. While now, the complex structures of Smith's music is obscured by the frantic activity operating around them, on Tides, we can see the hinges and understand how the music moves.
Tides is less joyously frenetic like Smith's more recent progressive electronic work, such as Abstractions and FRKWYS Vol. 13: Sunergy, her collaboration with fellow modular synth master Suzanne Ciani. It also folds in influences and ideas fairly new to Smith's sound. Hindustani classical music and field recordings pop up now and then in Tides, but more prevalent is the use of drone. This approach yields the best results for Smith. At the heart of the record lies the standout track "Tides V," which moves at the pace of an iceberg and cuts through the subconscious. It's darker and more obscure than most of Smith's work, and altogether, a bewitching piece of ambient. The power of this track almost erases the utility of Tides as meditation music. "Tides V," along with other great points on the record such as "Tides IX" and "Tides "VII, demand that the listener to engage. It's on these songs that Smith reminds us not only of her prowess as a musician but the magic of ambient music in general—something so simple can become incredibly engrossing.
While Smith's voice is sorely missed, she finds a worthy replacement. Nature sounds appear and disappear throughout Tides, used as just another texture to incorporate into the many rich synths. Field recordings might border on new age campiness in another musician's hands, but Smith's ability to blur the lines between electronic and natural gives the sounds of birds and wind chimes a proper and deserved use. The melodies are a tad sweet and lilting, but each track is heavily structured, and anytime a song threatens to wear itself out, it introduces a new section and immediately becomes fascinating again. Even if at times the songs can become a little familiar ("Tides II," "Tides VIII"), there is enough here to last Smith's listeners a while until she returns with another synth-pop opus.
Similar Albums: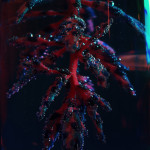 Objekt – Cocoon Crush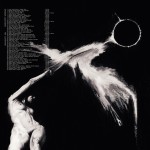 Dedekind Cut – Tahoe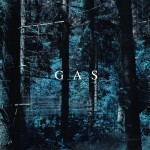 Gas – Narkopop