Kanye West : My Beautiful Dark Twisted Fantasy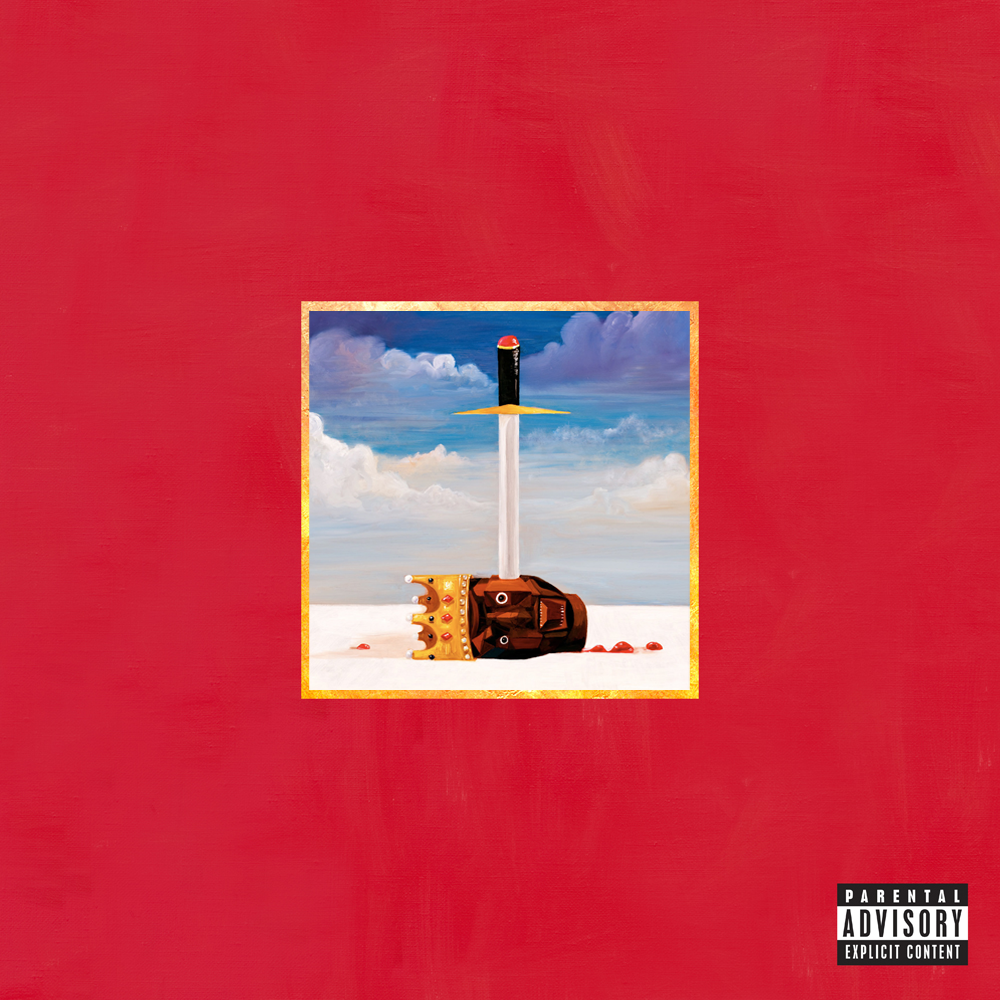 Of the countless bits of insight and hilarity that Kanye West has posted on his insanely amusing Twitter page, one of the most puzzling was his confession to not being a "good celebrity." In context, this admission arose after a year of having to apologize for an awards show stunt, botched interviews and the fact that, of George W. Bush's eight years of bad decisions, Kanye's insinuation that he was a racist was the absolute nadir. However, the idea that Kanye West is anything less than a spectacular celebrity is nonsense. Despite whatever bad behavior of which he's been guilty, he's never been guilty of being boring. In just the past couple of months, he made a surprise appearance at the Offline festival, replaced a row of teeth with diamond implants, brought Justin Bieber and Raekwon together on the same track and performed an impromptu a cappella set on an airplane. And even in his worst moments, like the now-infamous Taylor Swift interruption, he still dominated the conversation, even launching any number of new memes in the process.
Kanye West's tendency to fall victim to his ego (or his Id) is his greatest failing, but it's also his greatest strength. He's a perfectionist and an overachiever, which has resulted in unexpected successes, like his G.O.O.D. Friday singles series, and massive failures, such as his hours-late stage show at Bonnaroo in 2008. He has few filters, often bringing his thoughts and creative process directly to his fans by way of blog or Twitter rather than agreeing to interviews. He's a PR firm's most frustrating client, a lousy boyfriend and an even worse ex (see: 808s and Heartbreak), but as an artist, he's untouchable.
Following a string of four albums that each found West taking a different aesthetic tack while raising the bar for mainstream hip-hop, My Beautiful Dark Twisted Fantasy is Kanye's most impressive album to date. It's a massive, sprawling and complex album built on ambitious arrangements, a lengthy list of contributing guests, stunning hooks and, for that matter, some of the best rapping of Kanye's career. Gone, for the most part, are the electronic sounds and auto-tune of 808s, yet the old-school hip-hop album that the likes of Pete Rock and DJ Premier had hinted at earlier in 2010 doesn't quite tell the full story either. This is the history and future of hip-hop, every firing impulse, every explosive concept, every grandiose outsized idea, refined and packaged into one awe-inspiring whole.
Unsurprisingly, Fantasy is a sonic wonderland, loaded with a massive arsenal of audible treats and ear candy. A production whiz since his early days laying down beats on Jay-Z's The Blueprint, West's game has become more diverse and daring, from his sample of King Crimson's "21st Century Schizoid Man" on the stellar first single "Power," to the alternately delicate and colossal mixture of pianos and synth in the nine-minute "Runaway." More intriguingly, he has a strange talent for transitioning between disparate elements seamlessly, as revealed on leadoff track "Dark Fantasy," which begins as a bright and soaring R&B hook before introducing a gritty and fantastic RZA beat. And furious posse track "Monster" finds such unlikely partners as Rick Ross and Bon Iver's Justin Vernon contributing vocals from the same ganja smoke-filled studio.
Yet while there's no shortage of aural stimulation on hand, what's most striking about Fantasy is just how honest and heartfelt much of it seems, even when it reflects the peak of West's obnoxiousness. West confronts his own flaws on "Runaway," confessing "you've been putting up with my shit for way too long" before raising a toast to the douchebags, assholes and jerk-offs. The result is an oddly affecting standout, one that climaxes with West singing, "I don't know if I'm-a manage/ if you just up and leave." Not all of Fantasy is purely autobiographical, as evident in the abusive husband/deadbeat dad narrative in all-star anthem "All of the Lights," but the theme of alienation certainly rings with a hint of West's own experience. But the domestic dispute in the heartbreaking "Blame Game" certainly hearkens back to West's 808s bummers, albeit with a gorgeous piano hook and a strange cameo from Chris Rock, lending a comedic routine in the form of an overheard conversation as mentioned earlier in the song.
One of the most revealing moments comes in the superhuman single "Power," revealing a struggle between his art and the reality that exists outside of his creative world: "My childlike creativity, purity, and honesty is honestly being crowded by these grown thoughts/ Reality is catching up with me, taking my inner child, I'm fighting for custody." And even when he's riffing on his own perceived awesomeness, he reveals his vulnerability: "They said I was the abomination of Obama's nation/ well that's a pretty bad way to start the conversation." But just one line later, he spits, "At the end of the day I'm killin' this shit/ you know damn well y'all feelin' this shit." He's sure as hell not misrepresenting himself there. His unapologetic, snarling verse is matched only by Nicki Minaj in the guest-stacked "Monster," while he drops a laundry list of brilliant one-liners in the incredible "Gorgeous," from his threat to "choke a South Park writer with a fishstick" and the downright cold kiss-off, "you're blowin' up? That's good, fantastic." And on the charmingly sincere "Devil In a New Dress," West even taps into the warm, soulful sound that characterized his first two albums to dazzling effect.
A dizzying, expansive and just plain huge summation of Kanye West's career, My Beautiful Dark Twisted Fantasy ups the ante for the overwhelmingly ambitious hip-hop artist, culminating in a bona fide masterpiece. And through its lengthy duration he celebrates and damns fame, pats himself on the back while shining a bright light on his flaws, and takes hip-hop into the future while heavily leaning on a classicist aesthetic. Maybe he's not a model celebrity; he's human, someone who's going to make mistakes, and on a personal level, might not learn from them as quickly as he should. But at the end of the day, he's killin' this shit.
Similar Albums:


Jay-Z and Kanye West – Watch the Throne


Lupe Fiasco – The Cool


Michael Jackson – Thriller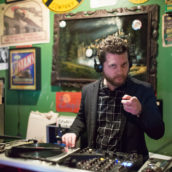 Jeff Terich
Jeff Terich is the founder and editor of Treble. He's been writing about music for 20 years and has been published at American Songwriter, Bandcamp Daily, Reverb, Spin, Stereogum, uDiscoverMusic, VinylMePlease and some others that he's forgetting right now. He's still not tired of it.