Kendrick Lamar earlier today was awarded the 2018 Pulitzer Prize for Music. Lamar was honored for his 2017 album DAMN., and is the first hip-hop artist to ever win a Pulitzer, as it's typically awarded to jazz or classical works. In fact, this is the first time the award has been given to a non-classical or jazz work. The album was described by the Pulitzer Prize as "a virtuosic song collection unified by its vernacular authenticity and rhythmic dynamism that offers affecting vignettes capturing the complexity of modern African-American life."
Kendrick Lamar will also be headlining the annual Hot 97 Summer Jam, which takes place on June 10 at MetLife Stadium in East Rutherford, New Jersey. The festival will also feature performances from Lil Wayne, Swizz Beatz and Friends, Tory Lanez, A$AP Ferg and more. Take a look at the lineup on the poster below.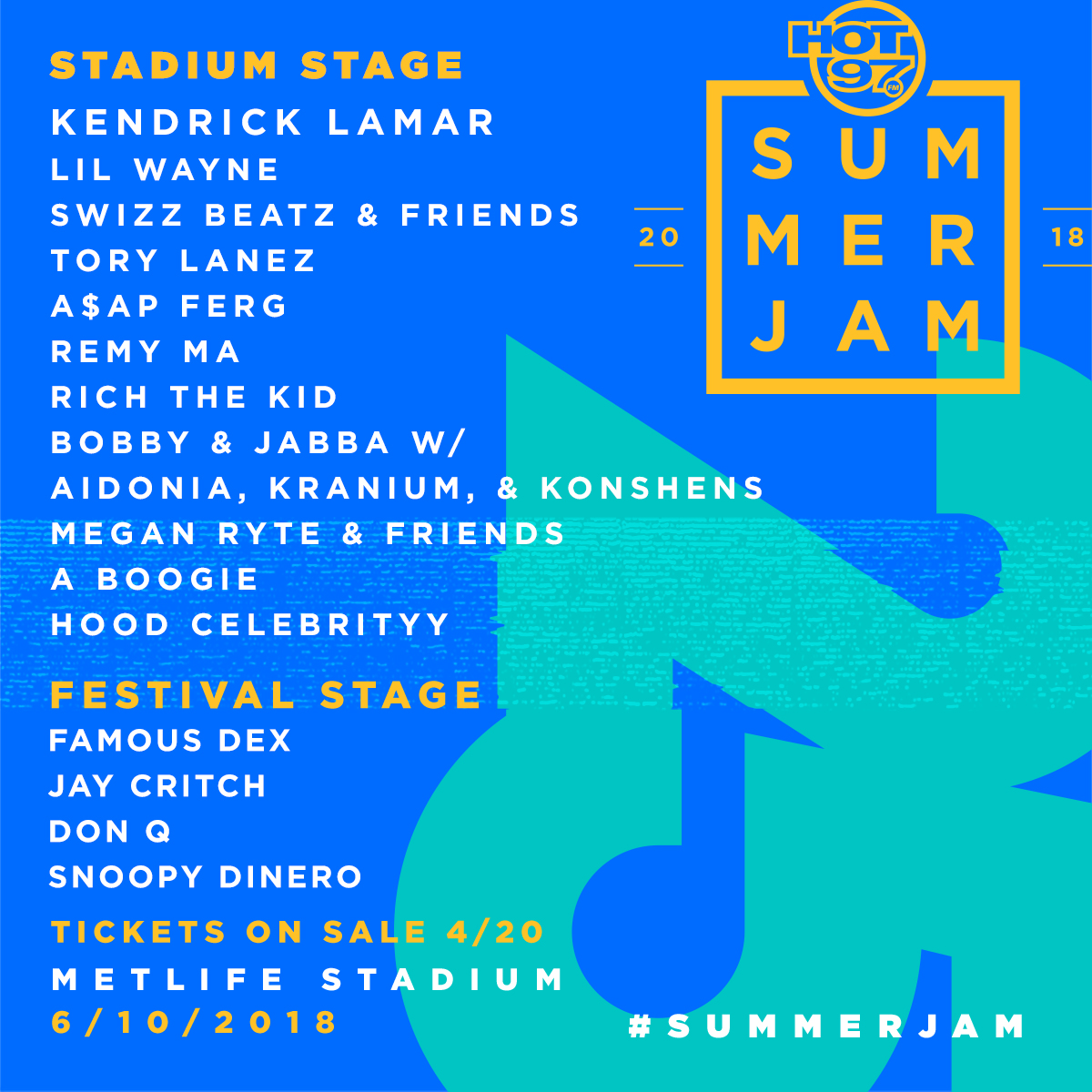 Kendrick Lamar's DAMN. was one of our Top 50 Albums of 2017.