Kinks' Village Green Preservation Society 50th anniversary reissue announced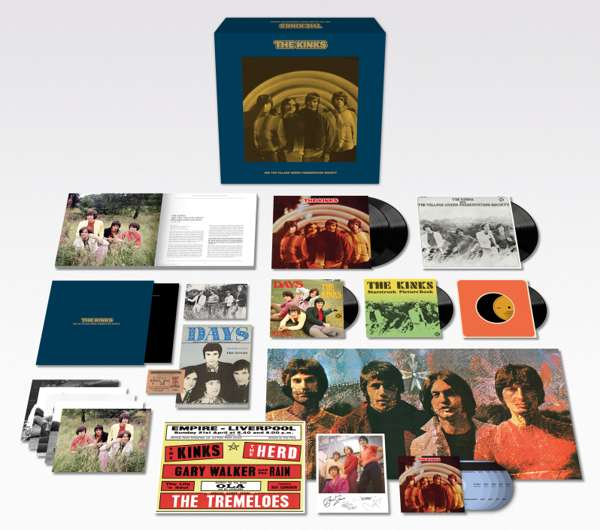 The Kinks' 1968 masterpiece The Village Green Preservation Society is being reissued for its 50th anniversary. On October 26, the album will be released in vinyl, CD and double-vinyl and CD formats remastered from the original tapes with liner notes from the band and photos taken during the era. The double-vinyl and CD editions will contain the album in both mono and stereo.
Additionally, an extensive deluxe box set version will be available as well—as seen above—which features both the stereo and mono remasters of the album on vinyl, plus three seven-inches with picture sleeves, plus five CDs, including singles, b-sides and alternate mixes, including the previously unreleased track "Time Song," which can be heard below. It also includes live tracks and demos. It also features a hardbound book, posters, signed press photos and sheet music. That's a lot of stuff!
Look at the full contents of the box set here.
The Kinks' "Waterloo Sunset" is featured on our list, Counter-Culture: The Top 100 Songs of the '60s.