Kranky to celebrate 25th anniversary with shows in churches featuring Grouper, Windy & Carl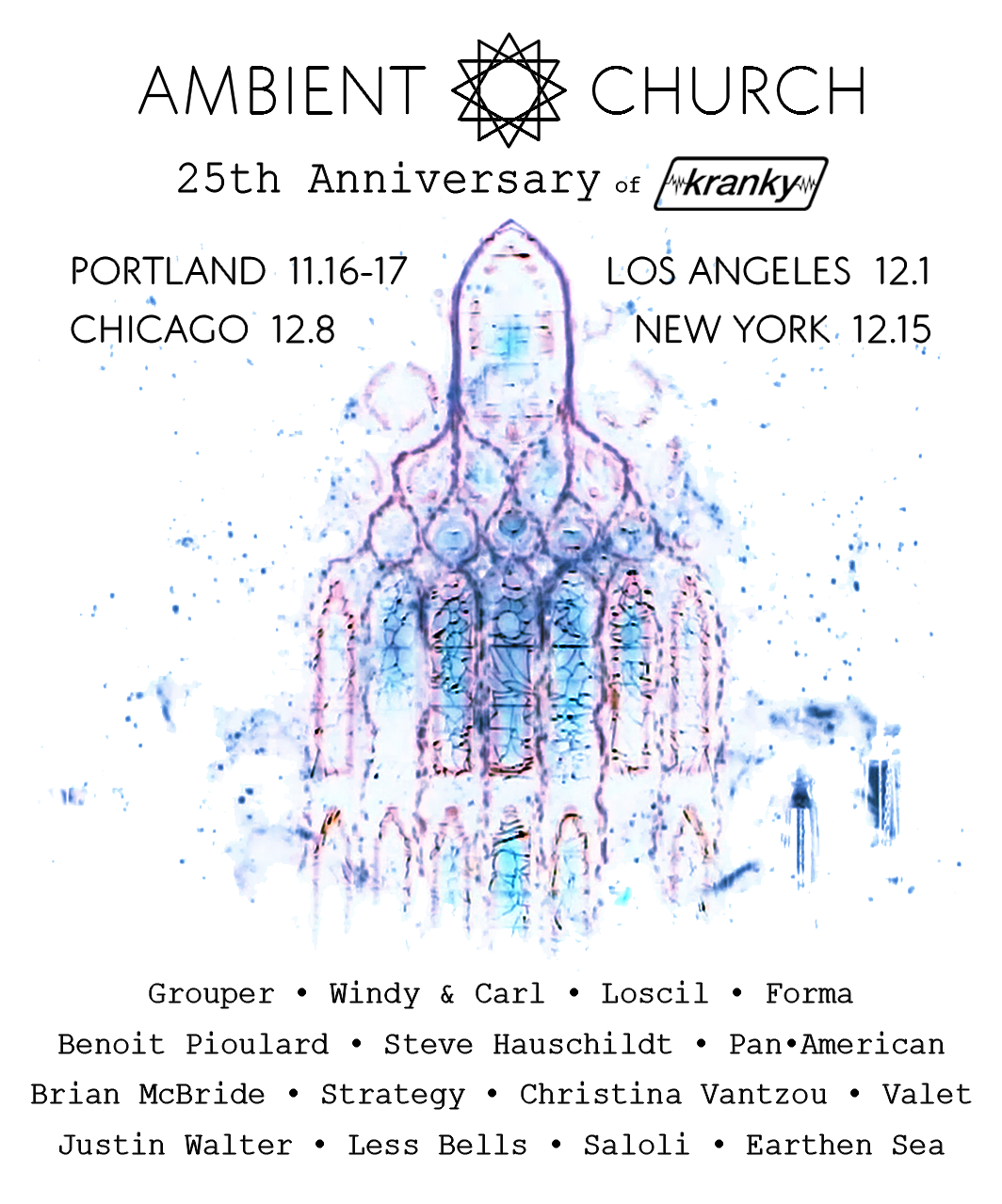 Kranky Records is turning 25, and to coincide with the experimental label's quarter-century anniversary, it's partnering with Ambient Church to put on a series of showcases featuring its artists in churches in Portland, Chicago, New York and Los Angeles. In December, the label's holding five anniversary shows with Grouper, Loscil, Benoit Pioulard, Windy & Carl, Steve Hauschildt, Strategy, Christina Vantzou and more. Take a look at the full schedule below, and find out more information, as well as ticket info, at the Ambient Church website.
Portland, OR – 11/16
Loscil
Valet
Saloli
Portland, OR – 11/17
Grouper
Benoit Pioulard
Strategy
Los Angeles, CA – 12/1
Grouper
Brian McBride
Less Bells
Chicago, IL – 12/8
Windy & Carl
Pan•American
Steve Hauschildt
Justin Walter
New York, NY – 12/15
Christina Vantzou
Forma
Earthen Sea
Saloli
Read our feature, Kranky Records: 20 Essential Albums.