Kranky: 20 Essential Albums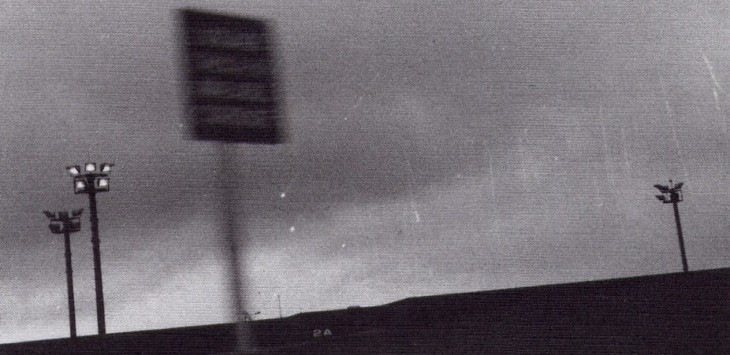 This year, Chicago indie label Kranky is celebrating its 20th anniversary. It's hosting a series of shows in December to celebrate the occasion, and it's certainly one worth celebrating. For two decades, the esteemed imprint has seen the release of some truly compelling and even groundbreaking albums by some of the best contemporary acts, including Deerhunter, Grouper, Tim Hecker, Godspeed You! Black Emperor and Stars of the Lid, among others. To honor one of our favorite labels, we've put together a list of 20 of our favorite albums to be released on Kranky. Let us take you on a trip through two decades of great experimental music with our list of the 20 best Kranky Records albums.
---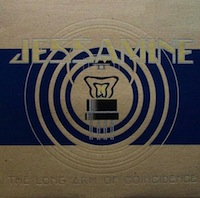 Jessamine – The Long Arm of Coincidence (1996)
Deerhunter wasn't the first Kranky artist to combine Krautrock grooves and feedback-driven noise-pop melodies. Seattle's Jessamine don't really sound like Deerhunter, of course, but use similar elements in different and interesting ways. On second album The Long Arm of Coincidence, there's a sinister shadow cast over the group's hazy pop tunes. "Say What You Can" arrives with a slow creep, noisy enough not to be wholly accessible, but catchy enough to make an immediate impression in spite of it. "Periwinkle" is like Stereolab gone ghostly, and "You May Have Forgotten" is like Can at their most weirdly epic. There's a chill permeating each of the album's songs, but it's an addicting one. – JT
---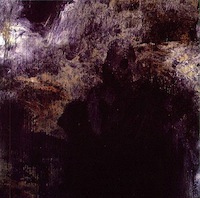 Labradford – Mi Media Naranja (1997)
A highly underrated band with a difficult sound to categorize, Labradford plays, for lack of a better description, post-rock. And the Richmond, Virginia-based band does it in a remarkably beautiful manner, their soundscapes often evoking the dark, ominous tones of Godspeed You! Black Emperor, or the Lynch soundtrack intrigue of Angelo Badalamenti, with elements of glitch and IDM tossed in for just a touch of disorientation. Mi Media Naranja is a great album among great albums, a gentle but consistently intriguing set of instrumentals, each named with a single letter. It starts off strong with the slow-mo, minor key guitar licks in "S," but gets into some truly intriguing territory with the spoken word chants of "V" and the piano-driven chill of "P." Beautiful, moving music, whatever you want to call it. – JT
Also recommended: Labradford (1996); E Luxo So (1999).
---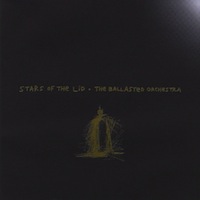 Stars of the Lid – The Ballasted Orchestra (1997)
Texas' Stars of the Lid have proven consistently masterful at creating beautiful ambient drone works, which can range from the soothing to the transcendent. Earlier effort The Ballasted Orchestra, however, has a darker side to it that was mostly phased out in the group's more recent, double-disc efforts. From the slow chill of "Central Texas," the album feels cold and desolate. It is, of course, beautiful, but in a way that feels more sinister. It's probably not a coincidence that SotL's most unsettling album contains two songs title "Music for Twin Peaks Episode #30" (of which there isn't one, for those paying attention), and one titled "Fucked Up (3:57 AM)". Should you ever need an album to accompany a meditation session at the Black Lodge, this'll do. – JT
Also recommended: The Tired Sounds of… (2001), And Their Refinement of the Decline (2007).
---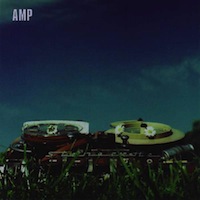 Amp – Stenorette (1998)
There aren't many records being made right now that sound like Amp's Stenorette. In 1998, there were quite a few, which is why this one mostly went unnoticed when it was released. Blending trip-hop beats, dream pop ethereality, shoegaze density and a slight touch of gothic 4AD melancholy, Bristol's Amp reflected a good 15 years or so of underground British music in one gorgeous, unique package. It's a gorgeous swirl of sound, a sensory experience that shows off not only the band's vast array of influences, but also their ability to stitch them together in such a mesmerizing, fluid manner. It's an album whose charms creep up on you. It's rarely conventionally catchy, but it'll certainly put you in a trance. – JT
---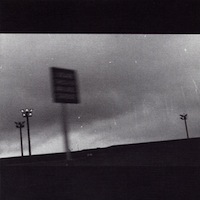 Godspeed You! Black Emperor – F# A# ∞
There are only three songs on Godspeed You! Black Emperor's F# A# ∞, if you really want to call them that. The shortest of them, "Dead Flag Blues," is sixteen and a half minutes, and it makes all of those precious seconds count, from the post-apocalyptic narrative that begins the track on up to the stunning instrumental section dubbed "The Cowboy." There's nothing even close to a single on this album, and each piece is more accurately like a short film rather than a piece of music. This is the power of Godspeed You! Black Emperor, a Canadian collective that sort of operates like a band — they play music anyway — but evoke something much more incredible with that music. Altered considerably from the Canadian version released on Constellation, Kranky's release of F# A# ∞ extends highlight "East Hastings" to include an extended outro with a chilling sound sample of a voice describing a barge that recharges itself (though unfortunately the closed-loop drone from the vinyl version isn't part of it), and adds an entire half-hour dubbed "Providence." This is a massive piece of music, which rewards the patient with some of the most moving pieces of melody to be released in the modern era. – JT
Also recommended: Slow Riot for a New Zerø Kanada EP (1999); Lift Your Skinny Fists Like Antennas to Heaven (2000).
---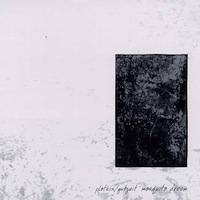 Plotkin/Gutzeit – Mosquito Dream (1999)
James Plotkin is a big name in experimental and heavy music circles, having played in avant-garde industrial outfit Old, drone-doom antiheroes Khanate and, more recently, the more sedate Jodis with Aaron Turner of Isis. However, he's also done a number of ambient drone records both as a solo artist and with collaborators such as Brent Gutzeit, with whom he recorded Mosquito Dream. A chilling atmospheric record that somehow both soothing and unsettling, Mosquito Dream was born of a back-and-forth process in which Plotkin sent tracks to Gutzeit to then be altered and manipulated, and this reportedly went on for about five years. It took a while to materialize, but the results are beautiful and haunting. As great as it is that dark electronic music has come into favor in the last few years, it's been around for a while, and on Mosquito Dream, pretty hard to beat. – JT
---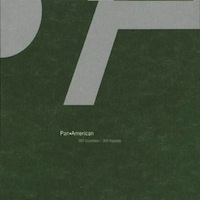 Pan American – 360 Business/360 Bypass (2000)
There's a lot of interconnecting networks in the Kranky label family, with various side and solo projects being spun off from some of the biggest names. For instance, Labradford's Mark Nelson released a string of records under the name Pan American, which found him delving into atmospheric dub sounds rather than hypnotic post-rock — not that the distance between the two is terribly vast. Still, Pan American is built more on beats and rhythm, and given how easily it would fit alongside recent albums like Forest Swords' Engravings or Andy Stott's Luxury Problems, his 360 Business/360 Bypass sounds remarkably contemporary. There's a certain balance between weightlessness and darkness here, the continuous dub pulse of the record giving an extra dose of weight where, under other circumstances, this might be more like dark ambient. But the slightest details, like the vocals of Low's Alan Sparhawk and Mimi Parker on "Code," and elements of jazz on "Double Rail" add up to a gorgeous series of atmospheric sketches. – JT
---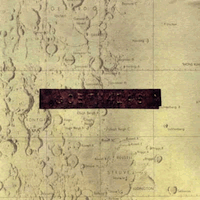 Low – Things We Lost in the Fire (2001)
Duluth, Minnesota trio Low had already made a name for themselves as slowcore pioneers before they signed with Kranky, but it was on that very label that their greatest album was released: 2001's breathtaking, epic Things We Lost In the Fire. Low's pace doesn't quicken on Things, at least not by much. But everything seems, all of a sudden, quite heavy. Single "Dinosaur Act" finds Mimi Parker hitting her snare with the colossal impact that conjures the image of a prehistoric beast. The epic lurch of "July" arrives like the closing credit roll of some dark, cinematic masterpiece. And "Whitetail," while mostly floating in place, has the kind of tension you could hack with a machete, but never fully slice through. In context, Things We Lost In the Fire is not a huge diversion from the band's approach up to that point. But it's just experimental enough for the band to have figured out how to make their music even more interesting, weird and powerful. – JT
Also recommended: Secret Name (1999), Trust (2002).
---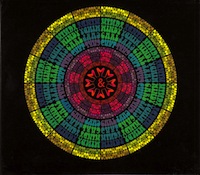 Windy & Carl – Consciousness (2001)
I used to get Windy & Carl confused with Damon & Naomi — I'm guessing I'm not the only one. Despite the ampersand and penchant for slow moving, pretty songs, though, the two duos aren't all that similar. Windy & Carl's music is both a lot more vast and a lot less immediate. They don't really play pop music, so much as experimental space drone, beamed down from the heavens and given form — albeit a fluid, malleable form. Consciousness is a curiously titled album in that regard, as the music itself seems to denote dream states. On some songs, like "The Sun" and the title track, you can make out instruments like guitar more explicitly. On most of the others, they become a blur. A confusing, wonderful, gorgeous blur. – JT
---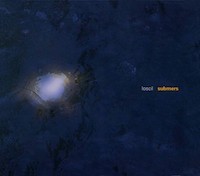 Loscil – Submers (2002)
A great deal of Kranky's catalog comprises electronic music, particularly ambient or sound collage, but very little of it can be classified as dance music. And that's essentially true of Loscil's Submers as well, even though it's the rare Loscil recording that traffics in the hypnotic beats of techno. More like Wolfgang Voigt's eerie recordings as Gas than the primal sound of Detroit, Submers is gorgeously understated and progresses at a gradual pace, making it not just an unusual release on Kranky but in Scott Morgan's own catalog as well. But it also largely follows the same rules, slowly painting chilly landscapes through sound via drones, beats, clicks, and waveforms.
Also recommended: First Narrows (2004); Plume (2006)
---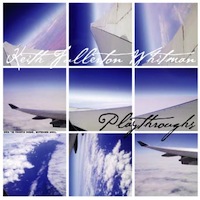 Keith Fullerton Whitman – Playthroughs (2002)
New Jersey-based producer Keith Fullerton Whitman goes by Hrvatski when in breakcore mode, and has a long list of other frequently hilarious aliases which include, but are not limited to, DJ Marzipan, MC Snudur and DJ ZapruderFilm. Under his own name, however, Whitman focuses on slow-moving minimal soundscapes that sometimes incorporate acoustic sounds, but generally fall within an electronic ambient framework. Playthroughs — composed entirely of electric and acoustic guitar pieces — is the prettiest of his works, sticking mostly to gentle, warm drones that gradually make their way through slight movements. There are aqueous pulses on "Feedback Zwei," traces of glitch on "Fib01a," and a gradually escalating organ buzz on "ACGTR SVP." It's tempting to put this on as background music, but it's more satisfying with focus — soak it in, become one with it. – JT
Also recommended: Multiples (2005).
---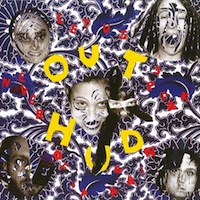 Out Hud – Let Us Never Speak of This Again (2005)
Let Us Never Speak of This Again is a bit of an outlier in the Kranky discography. But, then again, it's hard to imagine a label where Out Hud would be perfectly at home. With a mix of organic drums, synthpop melodies, and catchy vocals, Out Hud could get away with wearing a DFA hat at times, but they're more concerned with touching different styles — even within a single song — rather than trying to nail a particular aesthetic. One would think that with dance-punk, acid-house, pop, and dub on the same canvas, the colors would bleed together into some gross brown hue, but remarkably the respective tones hold their form and compliment each other's attributes. Let Us Never Speak of This Again hits a unique and engaging sound that continues to impress and surprise after countless listens. – DG
Also recommended: S.T.R.E.E.T.D.A.D. (2002).
---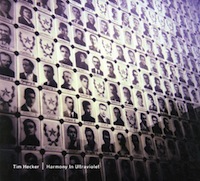 Tim Hecker – Harmony in Ultraviolet (2006)
No artist in recent history has made wreckage and violence sound quite as graceful as Tim Hecker can. His take on electronic ambient music frequently involves distortion and decay, the likes of which is a bit more unsettling than the meditative form of disintegration that William Basinski explored more than a decade ago. Hecker finds beauty in noise, and that's about as accurate a description as I can give for his 2006 masterpiece, Harmony In Ultraviolet. The album is simultaneously soothing and unsettling, cacophonous and hypnotic. It's not a pure noise album in the literal sense of the word, but it is definitely noisy. But the Canadian producer doesn't use noise to antagonize — for Hecker, it's merely a texture to use in a bigger symphony of unconventional beauty. Harmony In Ultraviolet is dark and grimy, even dystopian, but a terrifying future never sounded so breathtaking. – JT
Also recommended: Ravedeath 1972 (2011), Virgins (2013).
---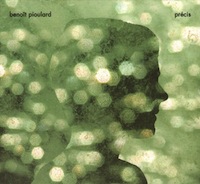 Benoit Pioulard – Precis (2006)
While growing up in Michigan, Thomas Meluch spent time developing his musical knowledge through the traditional channels — playing piano and writing songs for friends and family — as well as more experimental efforts such as field recordings and lo-fi tape mixes. The fruits of such a uniquely refined skill set come into focus on Precis, Meluch's first of four full length efforts to date for Kranky. What makes the album such a gem is the combination of Thomas's liquid, Elliott Smith-like delivery on top of warm, dense instrumentals that range from downtempo strumming to upbeat, immersive rhythms. "Triggering Back" is a first half highlight featuring some of Thomas's most lithe lyrics that roll fluidly between verses, bridges and vocal chants. While the entire album is consistently enjoyable, the second half is a steady ascension to the album's most colorful jewel, "Ash Into the Sky." Like all of Precis, the song is cordial and inviting without an ounce of kitsch; it continues to evolve and morph throughout its duration before bowing out just after its brightest note. – DG
---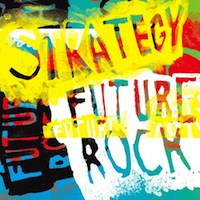 Strategy – Future Rock (2007)
Portland-based, home-studio tinkerer Paul Dickow released his third album as Strategy in 2007. For an album defined by layered rhythms, dub swings, jazzy synths, and the occasional dissonant vocal melody, "future rock" wouldn't be most people's first genre tag. The best defense for the name is probably a comparison to avant garde krautrock acts such as the perpetually name-checked legends Can. The title track is a nine-minute groove that lays most of the groundwork with bottom-belly synths and choppy keys that open the door for some psychedelic meanderings during the final third. Future Rock is a quirky, eclectic release that can also satisfy as a bridge between seemingly disparate acts such as Four Tet, Forest Swords and Nightmares on Wax. – DG
---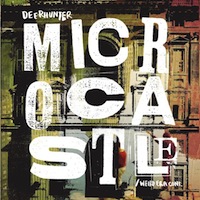 Deerhunter – Microcastle (2008)
Deerhunter's lyrics are often terrifying portraits of 21st century phobias and insecurities — meaningless, social assimilation, exile, wasted time. But rather than simply succumb to the laundry list of sorrows, Deerhunter build a private sanctuary in Microcastle; still exposed to the distress, but with enough security to observe it from a safe distance. On "Nothing Ever Happened" Bradford Cox sings: "Focus on a depth that was never there / Nothing's easy, nothing's fair," delivering the lyric as a truism rather than a whiny, nihilistic bluster. Musically, Microcastle gets off to a strong start with "Agoraphobia," "Never Stops" and "Little Kids." The eye lids get a bit heavy after that point; "Microcastle" is listless during its first half and the following three tracks are brief but drowsy as well. "Nothing Ever Happened" provides the wake-up jolt needed to round out the album's final third. Microcastle would debatably be topped by the follow-up, Halcyon Digest, but the band's final full-length record for Kranky is an endlessly interesting bastion of fear and introspection. – DG
Also recommended: Cryptograms (2007), Fluorescent Grey EP (2007), Rainwater Cassette Exchange (2009).
---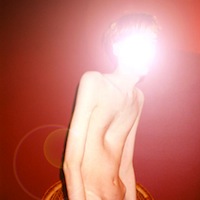 Atlas Sound – Logos (2009)
In his second album independent of Deerhunter, Bradford Cox creates a strikingly intimate aesthetic. The genius of Logos is in its ability to lift the listener from the insipid, the languid — proposing instead a strange and beautiful reality characterized by that part of the psyche which is mostly hidden. As melodies emerge over deliberately unfolding soundscapes, the gentle desperation of his voice reveals a universal loneliness that remains deeply personal. "Criminals" strips this feeling down to a profoundly direct musical statement, while "Quick Canal" creates an expansive vacuum from layers of feedback and irresistible vocals. Logos is an unsettling journey into an undefined emptiness, a yearning, an unbearable solitude – a formless cloud that only Cox is capable of recreating. – ATB
Also recommended: Let the Blind Lead Those Who Can See But Cannot Feel (2008).
---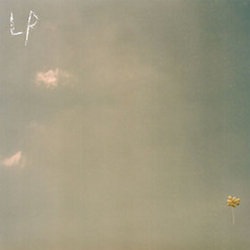 Lotus Plaza – Spooky Action at a Distance (2009)
As part of Deerhunter, Lockett Pundt, aka Lotus Plaza, gets a rep for being the quiet, unassuming one. But next to someone as loud and animated as Bradford Cox, it's no wonder Pundt doesn't get a bigger slice of the spotlight. Curiously, even on his first solo effort as Lotus Plaza, The Floodlight Collective, Pundt seemed to fade into the background with distorted vocals and runny instrumentals. Spooky Action at a Distance is Pundt's moment of clarity, his voice is as clear and confident as ever even if the lyrics harbor the existential hesitations and consternation typical of his troupe. Musically, Pundt is completely on point. After the Deerhunter standout track "Desire Lines," Pundt refines his complex guitar chord progressions and layering on "Strangers" the lead single and highlight from Spooky Action. The album's standout cut, the spiraling, continuously growing "Monoliths," provides a pinch of positivity: "One of these days, I'll come around." No need to qualify, however, Pundt has come around and Spooky Action at a Distance is one of the best indie records in the Kranky canon. – DG
Also Recommended: The Floodlight Collective (2009).
---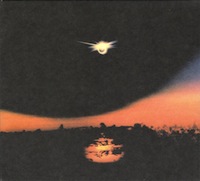 Mirrorring – Foreign Body (2012)
The pairing of Grouper's Liz Harris and Tiny Vipers' Jesy Fortino is so perfect, it's almost too obvious to suggest. It's a good thing, then, that the two singer-songwriters saw fit to collaborate on a project together, that project being Mirrorring. They've only issued one album together, Foreign Body, but it's a spectacular one, spanning six songs of gorgeous, slow-moving space folk that's rarely immediate or conventional, but consistently reveals itself in beautifully abstract ways. When Fortino takes the lead, she evokes a more emotional, visceral experience in songs like "Silent From Above." And when Harris is at the helm, there's more of a hazy, folk-gaze sound at work, which is at its most potent in the breathtaking "Fell Sound." If this is folk, it's certainly not of any ordinary, earthly variety. – JT
---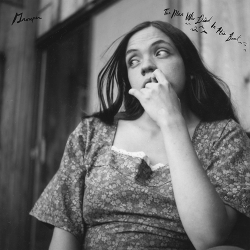 Grouper – The Man Who Died in His Boat (2013)
Few labels have put out such consistently high quality ambient music as Kranky. Fitting then, that one of the most identifiable architects of ambient folk would choose the label for her eighth full-length studio album. The Man Who Died in His Boat is both one of Grouper's best albums and also a perfect entry point to the now dense discography. Liz Harris' sound in its most distilled form is a combination of ethereal, constantly adrift vocals and more tangible coolly strummed guitar. They're simple ingredients but ones that Harris prepares with incredible creativity and confidence, stretching both form and concept into new shapes and arrangements. Record labels are often an integral part of helping a band define their sound, but with The Man Who Died, both artist and label were fully formed before the conception, resulting in an album that proudly compliments and enriches both parties' already stellar discographies. – DG
Also recommended: Dragging a Dead Deer Up a Hill (reissue) (2008/2013).