Larry Rose Band : The Jupiter Effect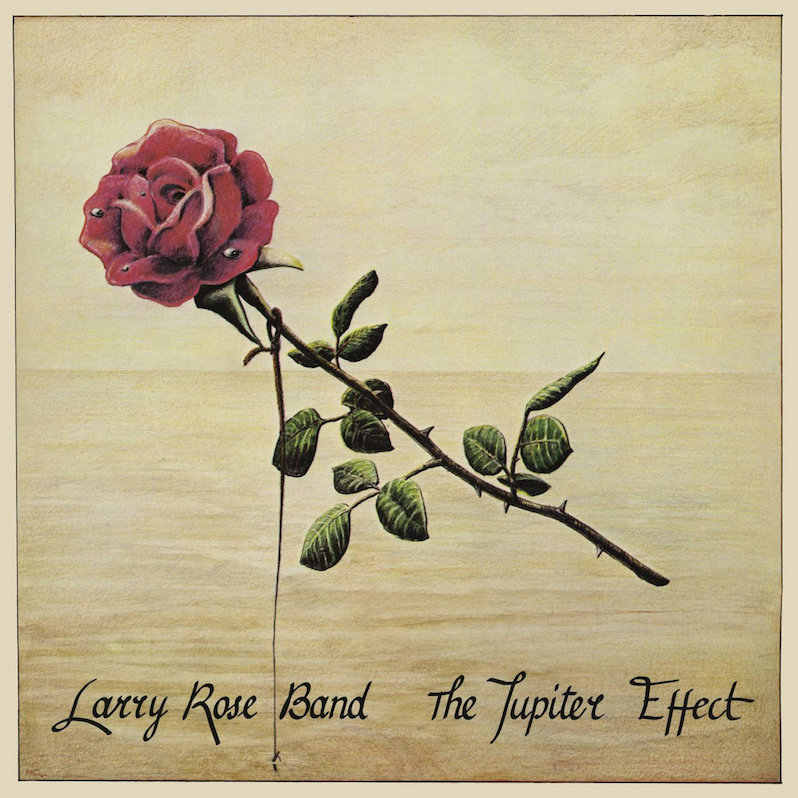 If you tally up the funk bombs that dropped during 1978 alone—One Nation Under A Groove (Funkadelic), Motor Booty Affair (Parliament), For You (Prince), Come And Get It (Rick James), Here My Dear (Marvin Gaye)—the list gets crucial by the month. It's not a mistake almost nobody heard of The Jupiter Effect, a jazz-fusion communiqué by Larry Rose Band, outside of Amsterdam.
You know, it's unfair to put this private-press document in that category. Unearthed by the renowned vinyl collector and music historian DJ Amir, it's rooted in the blues and shoots through rock, funk, AOR, rumba, staying liberal with its influences. Amir Abdullah's love of jazz, disco, funk and those hipster coveted '80s R&B records we now call "Boogie" laid the groundwork for his first claim to fame as one half of the legendary mixtape and DJ duo: Kon & Amir. Along with running his own record label, 180-Proof (founded in 2011), that owns the exclusive rights to Strata Records' influential back catalog and unreleased sessions, he maintains a strong grasp on obscure and underappreciated music from behind turntables or a lectern. "I chose the Larry Rose Band album because it was something special that needed to be heard by more than just a nerdy record collector. There's such a range of music displayed on the album,"  Amir says via email. "Plus, I knew certain collectors like Gilles (Peterson) were looking for this record".
First song "Papa," with a marginally schmaltzy sax intro, cuts through the Velveeta suspicion with Rose declaring: "Papa's walking the streets/Too many mouths to feed/He's working his way to the grave/with a belly full of blues for his pay." Immediately you get sound and word illumination. Pretty straight-ahead working-class jump music. It's that band playing your local dive, the one with a ten-foot dance floor, attempting to push spirits high with keyboard-led hardscrabble bounce on a randy Friday night. Entertaining firemen, shipyard workers, power plant employees—hard-working first responders—in search of a few cold ones. Putting some type of smoke in the late-night air. Letting go of that 9-to-5 tension or second shift disorientation. Rose's band, while reading back the crowd's blues with tunes of survival and struggle, provides a respite from the daily hustle of barely hittin' bills on time. More like daily grind effect than Jupiter.
Cut in Amsterdam by a Dutch/American quintet of players, released on eclectic Dutch label Crossroad, The Jupiter Effect was the sole offering from multi-instrumentalist Larry Rose and his band. Performing in various groups, most notably The Liquid Blues Band, which featured Lex Silva on bass and Clay Cotton on B3 (these two would go on to play with John Lee Hooker and Charlie Musslewhite respectively), a young Larry Rose dropped out of college and bought a one-way ticket to Europe, where he spent the next few years in Amsterdam as a musical journeyman, trading guitar lessons for rent and living out his dreams.
Late in '75, Larry met fellow American songwriter Stanley Davis and formed The Larry Rose Band. In their first iteration, the group played rock 'n' roll covers across Holland and Germany, until Larry and Stanley splintered off in 1977 to create their own jazz-tinged material with new members Toon Janssen (drums/percussion) and Theo van Halen (saxophones). When Larry's old friend, American vocalist Paul Pinto, visited Amsterdam in '78, the band invited him to join them in the studio to record their first (and what would be their only) album, The Jupiter Effect.
It's easy to pick up why rare groove heads, House music enthusiasts, boogie funk folks, hip-hop crate diggers and just about anybody who seeks that keyboard funk vibe, with elaborate horn licks, just falls out for "Who Conned The Lady" and its six minutes of peaks and valley dancefloor jazz. Think Larry Coryell guitar type of smelting, followed with conga and bass atmospherics, makes the album one to covet. In the same vein that pub rock was a thing, this type of blues expanse is of a bygone era. The Jupiter Effect reminds us of halcyon times.
---
Label: BBE
Year: 1978/2020
---
Similar Albums: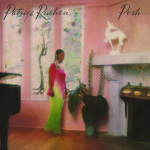 Patrice Rushen – Posh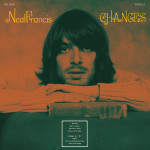 Neal Francis – Changes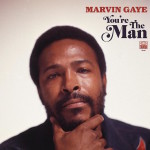 Marvin Gaye – You're the Man
John-Paul Shiver
John-Paul Shiver has been contributing to Treble since 2018. His work as an experienced music journalist and pop culture commentator has appeared in The Wire, 48 Hills, Resident Advisor, SF Weekly, Bandcamp Daily, PulpLab, AFROPUNK and Drowned In Sound.