LCD Soundsystem : This Is Happening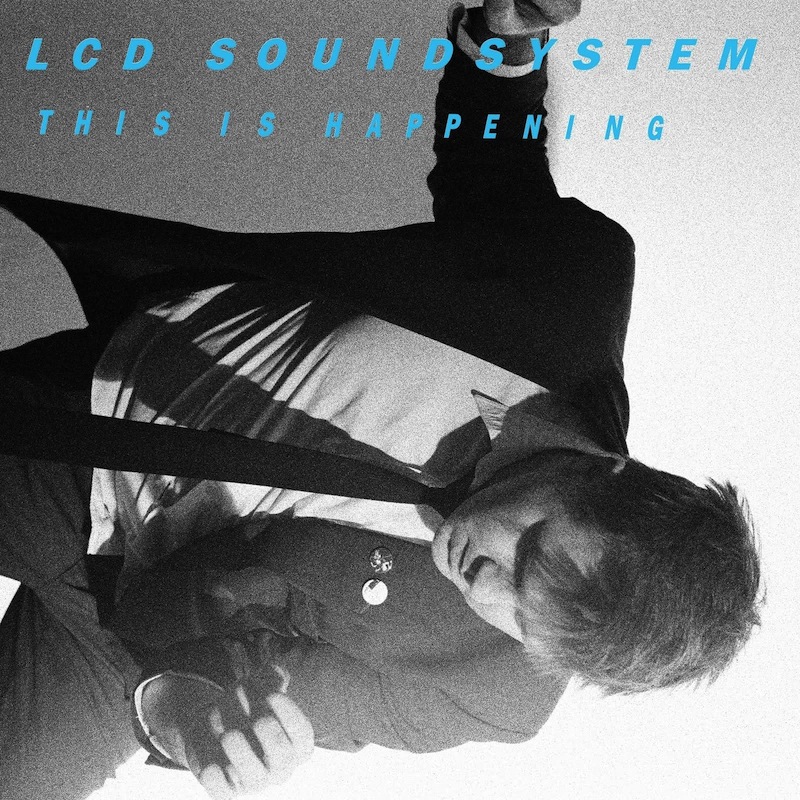 The build-up to the release of LCD Soundsystem's third album, This Is Happening, saw the increasing circulation of rumors that it would be the band's last. With speculation growing, bandleader James Murphy basically confirmed it, telling the BBC's Zane Lowe that he's excited to move on to something new once this stage of the band's career has run its course. Some may find this disappointing, others remain in denial, while a few take the news with a grain of salt, suggesting that this could, perhaps, just be a motivational tactic from Murphy to make this one truly count. The idea that this could be it, however, marks This Is Happening's arrival as bittersweet.
It's important to note, though, that just three years ago, Murphy himself sang "I wouldn't trade one stupid decision for another five years of life," on a song about aging and missed opportunities. These aren't the words of a man who cares to remain in the past, and Murphy, now 40, may very well take a page from the Eno playbook and curb his perfect run of pop albums and transition away from any familiar sounds. If this is the final act, however, LCD Soundsystem are bowing out at an all time high; This Is Happening is damn near close to being a perfect album.
An epic, nine-track odyssey of disco, humor and vulnerability, This Is Happening is largely built from the same elements that made their self-titled debut and Sound of Silver so incredible. Even first single "Drunk Girls," as divisive a song as the group has recorded despite being one of their most accessible, is a fun and carefree jam in the vein of "North American Scum" or "Daft Punk Is Playing At My House." Just shy of four minutes long, "Drunk Girls" is also the simplest and shortest track on the album, and it's in the remaining 62 minutes where the album's brightest and most spectacular moments, of which there are many, unfold.
Throughout these nine tracks of soaring melodies, art-rock riffs and infectious mid-tempo beats, Murphy seems less anguished by loss or growing old, and more focused on companionship and communication. The muted throb of opener "Dance Yrself Clean" finds Murphy musing on the complicated and often frustrating nature of human interaction, lamenting "talking like a jerk, except you are an actual jerk/ and living proof that sometimes friends are mean." After three minutes, however, Murphy presents redemption in the form of an explosive climax, a powerful burst of drums and synth reminiscent of The Knife, which lays a path for a reassuring and mature sentiment: "arguments are made for make-ups/ so give it just a little more time." There's a joviality and warmth in the song, not to mention one of LCD's most killer compositions, strong enough to convince the listener that problems can, indeed, be danced away.
Elsewhere, Murphy tackles instinctive human cravings on "One Touch," backed by Nancy Whang's spunky vocals. The outstanding "All I Want" seemingly mashes up "Heroes" with "Here Come the Warm Jets" for a more somber expression of longing, climaxing in the chorus, "All I want is your pity." "Somebody's Calling Me" borrows a little bit of sleaze from Iggy Pop's "Nightclubbing," though it's mostly a comedown from its triumphant predecessor, "Pow Pow," an optimistic communication analysis via drill team cheer. It's the kind of song that's designed to elicit enthusiasm in a live setting, and you can practically hear a few hundred fans shout along, "there are advantages to both!" or "discovery, discovery, discovery, discovery!"
Murphy does cop a little 'tude on the nine-minute "You Wanted A Hit," sneering, "you wanted a hit, but maybe we don't do hits." And yet, it's also one of the most musically stunning creations in the band's catalog, opening with bright and flashy synths that fade into a sturdy post-punk groove, only to slowly return toward the song's conclusion. In the process, Murphy grows more thoughtful, musing "can you tell me what's real? / There's lights and sounds and stories/ music's just a part." Still, maybe it's just me, but I hear a hit in the stunning "I Can Change." It's a marvelously constructed synth-pop standout, balancing elegance with new wave quirk, as Murphy subtly changes the chorus from "never change…that's just who I fell in love with" to "I can change…if it helps you fall in love" later on.
The album closes with "Home," a song that sends the listener off not only on a musical high, but with a rush of goodwill as well. Though it, too, focuses on the interpersonal, it translates on a universal level: "If you're afraid of what you need/ look around you, you're surrounded/ It won't get any better." It really doesn't get much better than this—pristine melody, a big heart and a whole lotta cowbell. LCD Soundsystem has always made dance music with a strong emphasis on human elements, from grief and insecurity to dirty basslines and perfectly flawed piano hooks. It's those elements that make them relatable, while it's their jaw-dropping gift for composition that makes their brand of dance music unparalleled. Be it their final chapter or just another step in an open-ended progression, This Is Happening strikes that perfect chord between fragility and feeling on top of the world.
Similar Albums: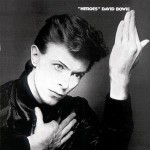 David Bowie – "Heroes"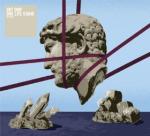 Hot Chip – One Life Stand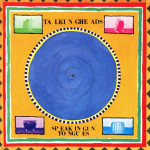 Talking Heads – Speaking In Tongues
---
Support our site: Buy this album at Turntable Lab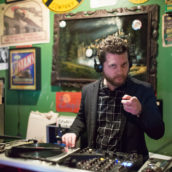 Jeff Terich
Jeff Terich is the founder and editor of Treble. He's been writing about music for 20 years and has been published at American Songwriter, Bandcamp Daily, Reverb, Spin, Stereogum, uDiscoverMusic, VinylMePlease and some others that he's forgetting right now. He's still not tired of it.