Leonard Cohen : Old Ideas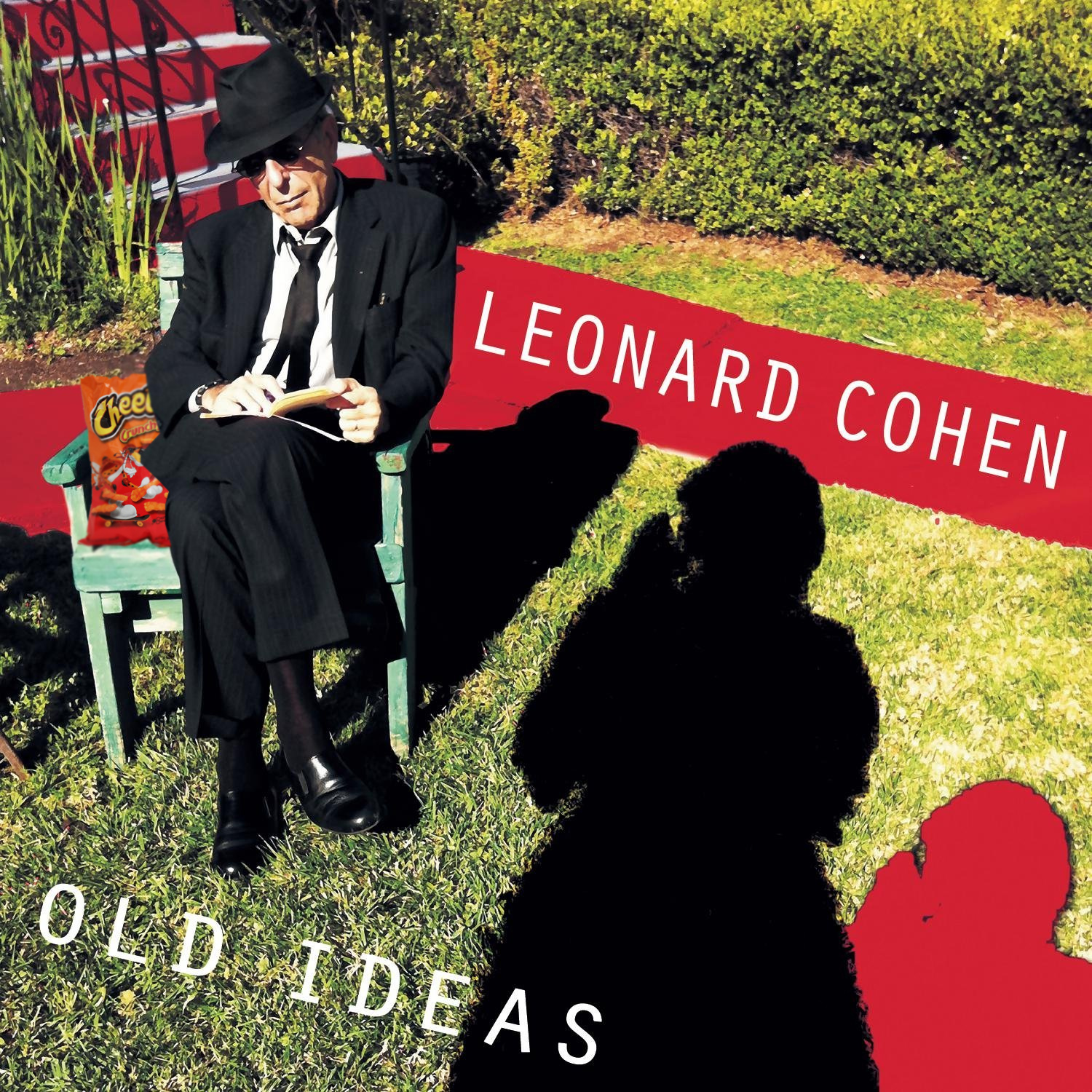 "I'd love to speak with Leonard…"
Cohen had already embarked upon something of a comeback by the time he discovered his retirement fund had been pilfered to the tune of $5 million in 2005, having the previous year released the brilliant Dear Heather, just three years on the heels of its equal Ten New Songs. Which robs writers of a cynical theory as to why, 45 years after making the switch between poetry and folk, Leonard manages to remain as potent as when he disavowed the arguably nobler career path he had initially embarked upon.
Old Ideas as a title is, incidentally, an old idea, having meant to be the title of it's predecessor, but jettisoned for fear the album that became Dear Heather would be misinterpreted as a 'Best Of,' or exhumation of previously unreleased material, and left to mature while Cohen set about attempting to recoup his financial losses with a gargantuan tour in 2008, making it seem like this particular album was meant to be.
While sharing production and personnel with its forbears, Old Ideas trumps them both, bearing more of a resemblance to the essence of the most lauded characteristics of his formidable back catalog; relaxed is the MIDI dinner jazz respite these previous outings offered, opting instead for more rudimentary instrumentation which buoys the less tangible heft that his best moments have touched upon.
Most astonishing among this record's many achievements are the stark reminders that this 77-year-old Ashkenazi Jew can (along with THAT song) write a better hymn than anyone in living memory, songs that could prod at the penitence of the even the most staid of atheists. "Show Me The Place" and "Come Healing" (which had me so sure they were covers, I was double-checking authorial attributions) sound as though they have existed long in the collective memory, and, without wanting to be too crass about it, are humbly important enough to elbow the likes of "So Long, Marianne" and "Bird On A Wire" out of consideration's way when, in the next decade or so, we end up lamenting this talent's inevitable and increasingly tangible passing.
"Darkness," the album's most accessible song (and therefore, single) wryly supplants the contemplative "Show Me The Place," ringing in the return of Cohen the cad, who despite his disavowal of cigarettes, alcohol and loving ("much"), drinks deep of an interpersonally communicable poison, carried along by the unrepentant strut of a bassline so guttural it sounds like it was recorded direct to Tascam 8-track. While lyrically eschewing musings on (what lurks beneath) 'dresses' and 'blouses' pointedly remarked upon elsewhere on this album, "Darkness" most roundly plays 'Yin' to the aforementioned 'Yang' of this album's dichotomy.
The aptly titled "Different Sides" closes the album, fading-out frustratingly premature, as though to hint that this isn't to be the Swan Song he offers before reclining into that newly recouped retirement fund.
Similar Albums:
Bob Dylan – Fallen Angels
Johnny Cash – American VI: Ain't No Grave
Nick Cave & The Bad Seeds – Dig, Lazarus, Dig!!!