Flaming Lips, Mercury Rev, more artists added to Levitation lineup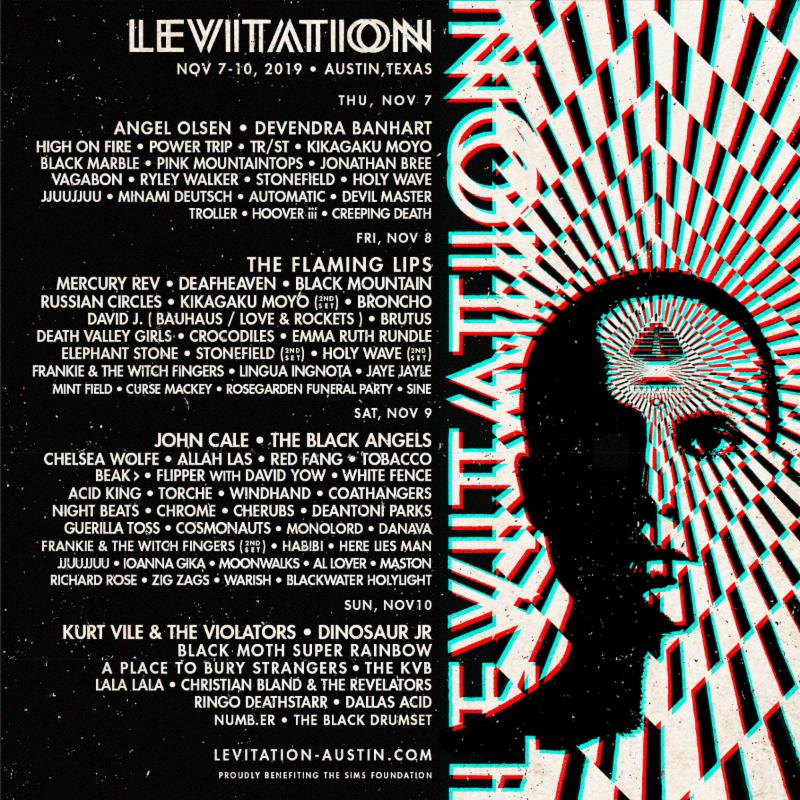 A new wave of artists has been added to the Levitation lineup in Austin this year. Among the latest round of bands to be added are The Flaming Lips, Mercury Rev, Tobacco, Beak>, Flipper with David Yow, Windhand, The Coathangers, David J, Pink Mountaintops, TR/ST, Black Marble, The Coathangers, Chrome, Lala Lala, Ringo Deathstarr, Crocodiles, Holy Wave, Devil Master, Vagabon, Cosmonauts, Danava, Frankie and the Witch Fingers, Ryley Walker, Creeping Death, Night Beats, Cherubs, Deantoni Parks and more. These bands join the previously announced lineup of Angel Olsen, John Cale, Deafheaven, Dinosaur Jr., Chelsea Wolfe, High on Fire, Power Trip, Emma Ruth Rundle, Brutus, Lingua Ignota and more. Take a look at the full lineup on the poster above and at the festival website.
Levitation takes place at various venues in Austin, Texas November 7-10.