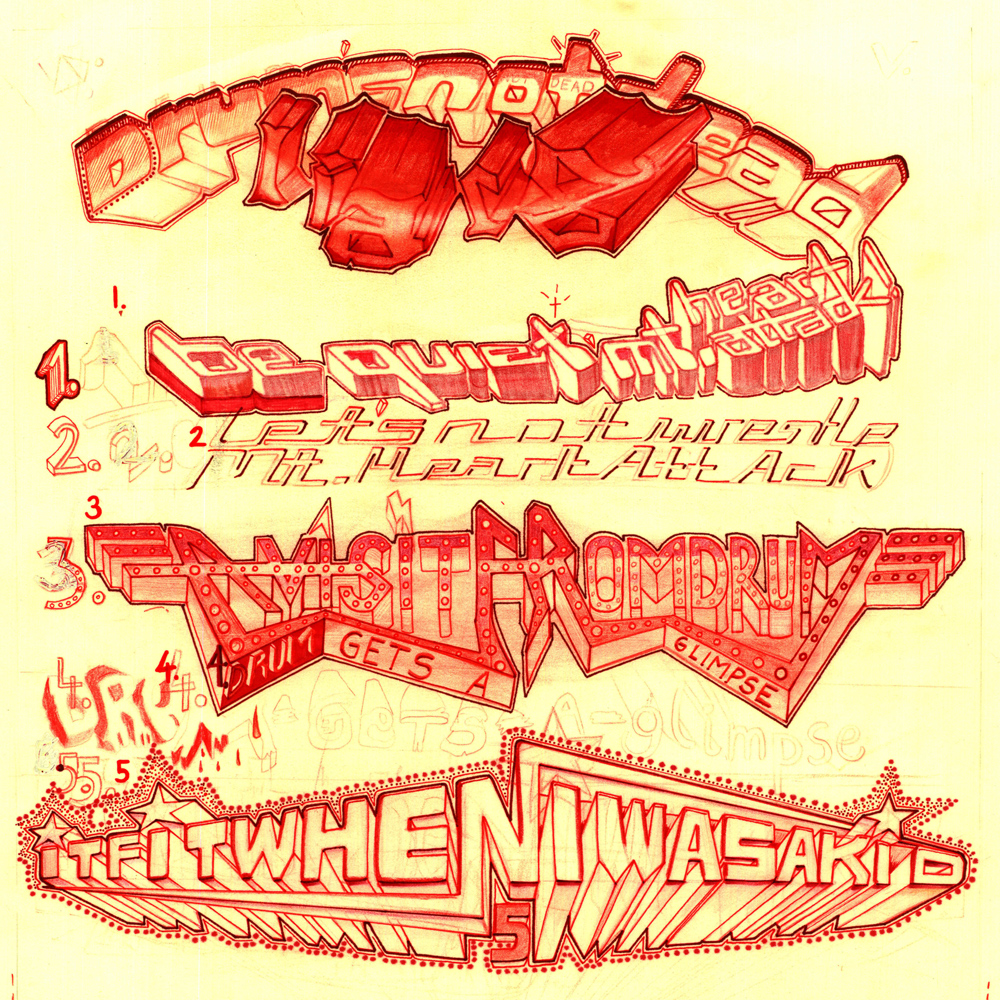 Breathe the word "reinvention" in the presence of your garden variety, music elitist and brace yourself for an eye roll that will shake the heavens. Said elitist will surely break away from whatever conversation he is half-heartedly initiated in to begin a diatribe on how "reinvention" is merely a marketing ploy used to trump up lukewarm releases from aged rock stars who should have hung up their patent leather in the late '70s. The elitist will then wrap up their rant by telling you to take a look at how VH1 has manufactured reinvention through a show of the same name and that "reinvention" is merely a celebration of modern mediocrity for those who were once great and even for those who were never great at all. However, if you happen to catch said elitist on a glass half full day, he might chat you up about Liars.
With less than six years to their credit on the scene and only three albums in their arsenal, Brooklyn born (but current Berlin residents) Liars have made reinvention their trademark. After catching the ears of critics nationwide with the 2002 release of They Threw Us All In A Trench And Stuck A Monument On Top, a record that proudly rode a post-punk wave of modern day Gang Of Four proportions, Liars regrouped and retaliated with an album that served to polarize fans and baffle many. 2004's They Were Wrong So We Drowned, an interesting yet overly Byzantine attempt to shake past demons was championed as "bold" and "massively creative" by some and dubbed "unlistenable" by others. Now that it's 2006, Liars find themselves at a crossroads with the important third album. And just as two paths diverged in the woods, Liars have built a third road more suited to their travel.
Drum's Not Dead finds Liars once again stretching the standards of modern day music but without losing the necessary ability to keep the listener interested. Gone are the overly distorted, piercing Janet Leigh shrieks of They Were Wrong and completely removed are the dance friendly electronica happenings of Trench. Rather, Drum's Not Dead plays like a conceptual journey through the most untamed of landscapes and breathes fire from every angle without burning the audience.
Swelling seas of reverberated strings spark the genesis of the album on its opening track "Be Quiet Mt. Heart Attack." Intermittent drum palpitations pierce the background noise and together they form an introduction that soothes and sways like a train on its tracks. A howl gives way to thunderous percussion and so goes the albums second track "Lets Not Wrestle Mt.Heart Attack." The comfort that was previously established is usurped by emotions of anxiety and chaos. Choruses of voices chant and wail their way over the thumped skins of drum heads and the eerie, yet inviting fuzz-driven piano piece serves to calm the mood for a brief and fleeting moment. Combined with the album's third track, "A Visit From Drum" the exposition of the album has been established and it gives way to the introduction of the two protagonists of this endeavor that is as much literary as it is musical.
"Drum Gets A Glimpse" returns to the safe haven that defined the preamble of the album and is accented by subtle yet poignant cymbal manipulation. Here we meet both "Mt. Heart Attack," an eager student who is characterized by his idealism and pleading falsetto and "Drum," an older, cynical recluse who's monotone moan seems to be dragged out of him only by Mt. Heart Attack's childlike inquisition. Their call and response dialogue ("It seems like all our friends have gone/You drove them out/Was I naive to think they'd stay?/ You were a boy…") suggest a duality of man motif that comes to be thoroughly realized not in words but in the construction of the music that surrounds this rite of passage tale. From here on out the menacing bass lines, drab vox, pulsating beats and various, peculiar yet palpable forms of percussion that saturate the majority of tracks on the album will stand not only as a signal for the presence of Mt. Heart Attack but for the dark and ominous side of existence. Conversely, Drum and his precocious nature stand as the light at the end of Mt. Heart Attack's tunnel, a light which Mt. Heart Attack's eyes are blind to until the closing of the album on "The Other Side Of Mt. Heart Attack." The beauty of conflict culminates itself here with the nature of Drum shining through in harmonies of "ooohs" and "ahhs" while Mt. Heart Attack assures us that if we need him to stay, he will stay by our side.
Allegories hardly ever translate well through music (Styx, anyone?). But with Drum's Not Dead, Liars have achieved a captivating level of sonic brilliance that deserves to be listened as an entity and not in scant sessions of personal musical ambivalence. Overall, Liars have come out clean on the other side of a critical river that attempted to drown them on more then one occasion and proven that when it comes to their work, labels need not apply.
Similar Albums: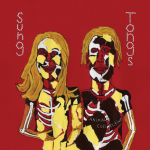 Animal Collective – Sung Tongs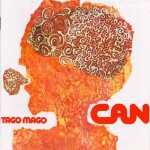 Can – Tago Mago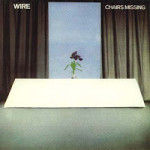 Wire – Chairs Missing