Album of the Week: Lotic – Power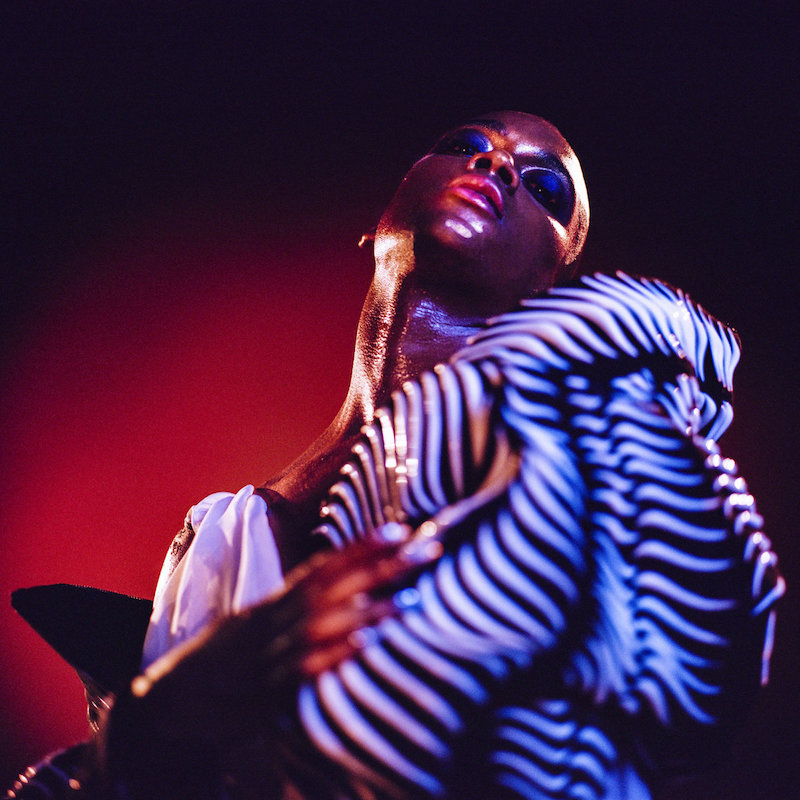 They may be living their best life, but just because Lotic is a musician with critical and industry cred does not automatically give them a celebrity's implied ease. Their life has difficulties brought on both by choice and circumstance, and the artful electronica on their first full LP Power responds with a brash embrace of imperfection. Power turns established genres on their heads in the same manner as digital hardcore once upended drum 'n' bass, with common threads in their fearful, nauseating sounds and their lyrical twists on (and fractures of) street justice and sociopolitical issues. J'Kerian Morgan's productions for other artists and small online releases didn't quite prepare us for this: what it might sound like if AI composed an album after listening to Coil and Beyonce 1,000 times.
Much like footwork, Lotic focuses on the rhythm section. Where other producers use small samples and patches to build their songs, Lotic on songs like "The Warp and the Weft" seems beholden to girthy, unwieldy lengths of percussion, clipped and only sometimes repeated in challenging, almost irritating fashion. The title track focuses on as close to a rock drum solo as electronics might allow; "Distribution of Care," meanwhile, suggests the kit was assembled by Rube Goldberg. The melodies and noise present aren't afterthoughts, but they're certainly fighting for space. When they win, the results can range from fascinating ("Love and Light") to magical ("Fragility"). More regularly they're just intense—heavily processed, impenetrably knotty, unapologetically artistic and undanceable. Power brilliantly snowballs elements of bass music, R&B, and hip-hop into something large and dangerous enough to destroy them all.
Most importantly, Lotic at last brings their voice to the proceedings. It's mumble-rap and pitchy singing of simplistic lyrics, to be fair, but it serves a purpose. There are uncomfortable songs about being uncomfortable ("Nerve") and making others uncomfortable ("Hunted"). Elsewhere, "Heart" forces you to focus on either languid and direct romantic lyrics or its pounding double-time arrangement. Lotic creates these imposing sonic fortresses only to defend them with words that serve as minimal, even weak ammunition. They may proclaim, "I'm bulletproof, nigga," but the affirmation is so submerged, so knowingly fragile, as to telegraph the understanding that the exact opposite is true. Power, the album, ultimately questions power, the concept.
Lotic's closing attempt at a torch song, "Solace," asks, "How can I just be/Healthy living free/Fearless, able to breathe/With so much standing in between?" Being Black and transgender, and expatriated to Berlin from Texas, Lotic sounds like they're no stranger to sinking feelings of being half a demographic in one place and a partial person in another. Day-to-day worry and struggle that builds up to trauma is hateful to have but also useful to hold. My earlier reference to Coil wasn't random, as "Solace" in particular and the patchwork arrangements of Power in general recall the kind of scrap-metal activist balladry that band used to release, addressing marginalization as they once did. Lotic's discomfort becomes ours; we are asked to empathize.
Power, like Drake's Scorpion, is dysfunctional Black music for obscenely dysfunctional times. But while Aubrey Graham seems to expect listeners to surround themselves with tone-deaf volumes of One-Percent concerns, the pitfalls of smooth braggadocio and the woe-is-me responsibility of success, we're invited to stand alongside Lotic and try to avoid—and maybe even be pierced by—the cruel slings and arrows thrown at everyone else.
Similar Albums: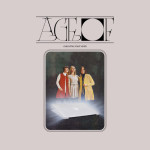 Oneohtrix Point Never – Age Of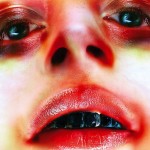 Arca – Arca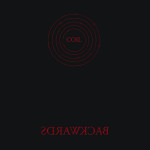 Coil – Backwards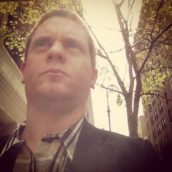 Adam Blyweiss
Adam Blyweiss is associate editor of Treble. A graphic designer and design teacher by trade, Adam has written about music since his 1990s college days and been published at MXDWN and e|i magazine. Based in Philadelphia, Adam has also DJ'd for terrestrial and streaming radio from WXPN and WKDU.