Lust For Youth : Lust For Youth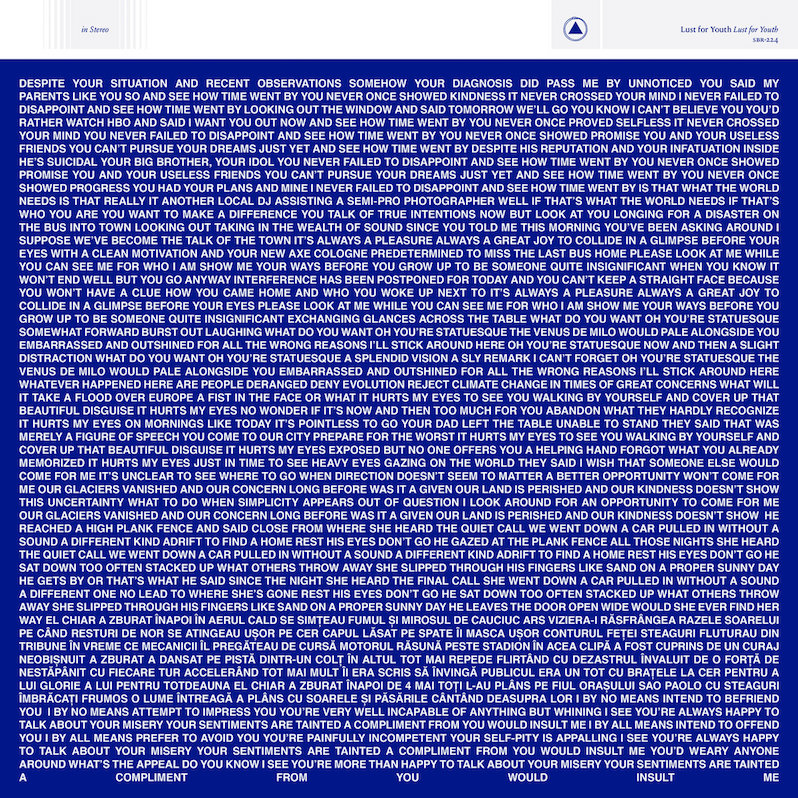 Danish synth-pop group Lust for Youth's self-titled seventh album is not a wild departure from their previous work. More specifically, Lust For Youth might have been heading in this specific direction for some time and it's here where they finally arrive at a climactic endpoint. Gone is a thinner lo-fi sound, and in its place a slicker, more polished production, with a canopy of lush shadows providing a richer atmosphere.
The songwriting on Lust For Youth's latest is big on hooks, showing that they do much more than capture the retro vibe of new wave and marry it to the kind of indie rock the Faint evolved from. The guitar takes a backseat to the synths, but it is still there. Sometimes their arrangements feel descended from those of peak Depeche Mode, yet the vocals are less expressive, something of a robotic deadpan instead, which is ultimately more Gary Numan than Depeche Mode, and traces of those post punk influences can be heard on "Great Concern."
While the songs here can certainly be danced to, it doesn't seem that Lust For Youth set out to write dance songs—a savvy DJ at your seedy hipster dance night might work any of these songs into their set, however. There's an upbeat bump to "Adrift," which still has the detached coolness of new wave. "Imola" is more of an atmospheric interlude than an actual song. It doesn't really attempt to be a song until the last minute and a half. "By No Means," however, has some real thump to it. It blends a new wave '80s pop immediacy with a club pulse, and it's ultimately one of the album's strongest songs.
Anyone who's followed Lust For Youth's journey to this point will find this is a logical next step. And for the uninitiated, fans of new wave and retro, '80s-sounding indie electronica will find this a suitable entry point to what's quickly becoming an ample catalog. Lust For Youth provides a great soundtrack to summer nights for the lustful youth of today who are ready to step away from the club and its narcotic temptations to breathe in the night air.
Similar Albums: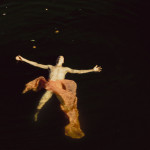 TR/ST – The Destroyer-1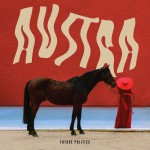 Austra – Future Politics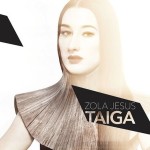 Zola Jesus – Taiga