Mannequin Pussy, Special Interest, Spellling to play Ceremony's Homesick Festival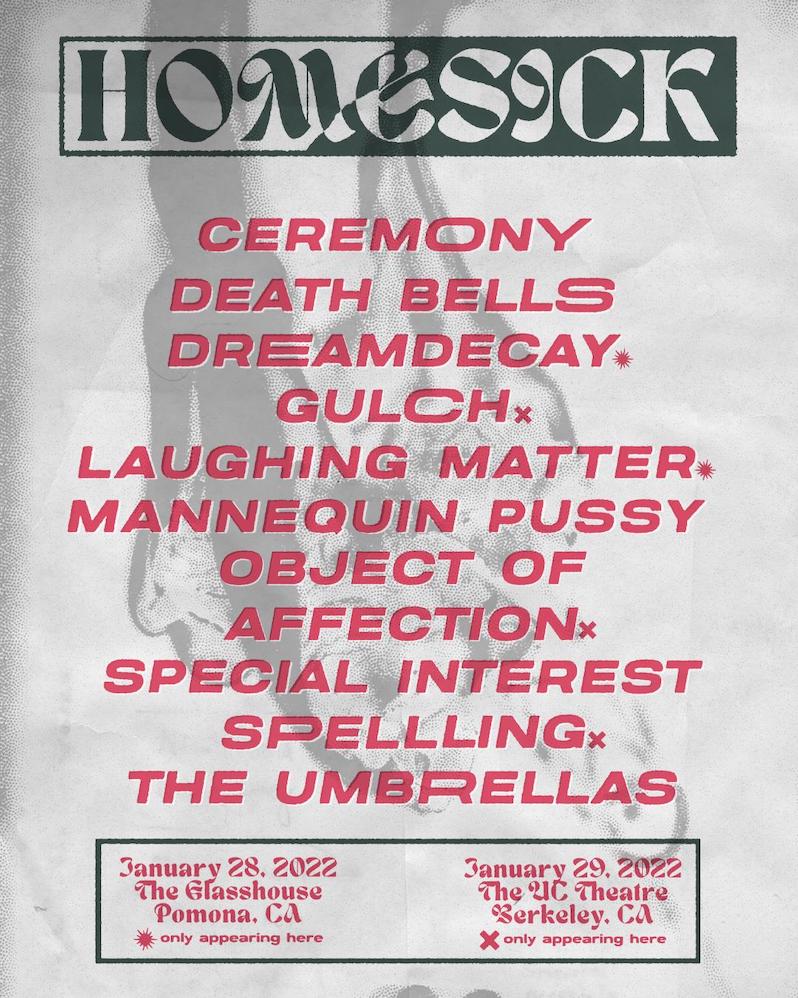 On January 28 and 29, Ceremony are holding Homesick festival, a showcase curated by the band's own Anthony Anzaldo and featuring the band's first headlining dates in California in three years. The festival is being held at The Glasshouse in Pomona on the 28th, and at the UC Theatre in Berkeley on the 29th, each with slightly different lineups. Ceremony is playing both shows, as are Mannequin Pussy, Special Interest, Death Bells and The Umbrellas. The Pomona show will also feature Dreamdecay and Laughing Matter. And the Berkeley show will include performances from Spellling and Gulch. Tickets for the festivals can be found here and here.
Read our review of Spellling's new album The Turning Wheel, as well as our review of the latest Mannequin Pussy EP, Perfect.