Marissa Nadler : The Path of The Clouds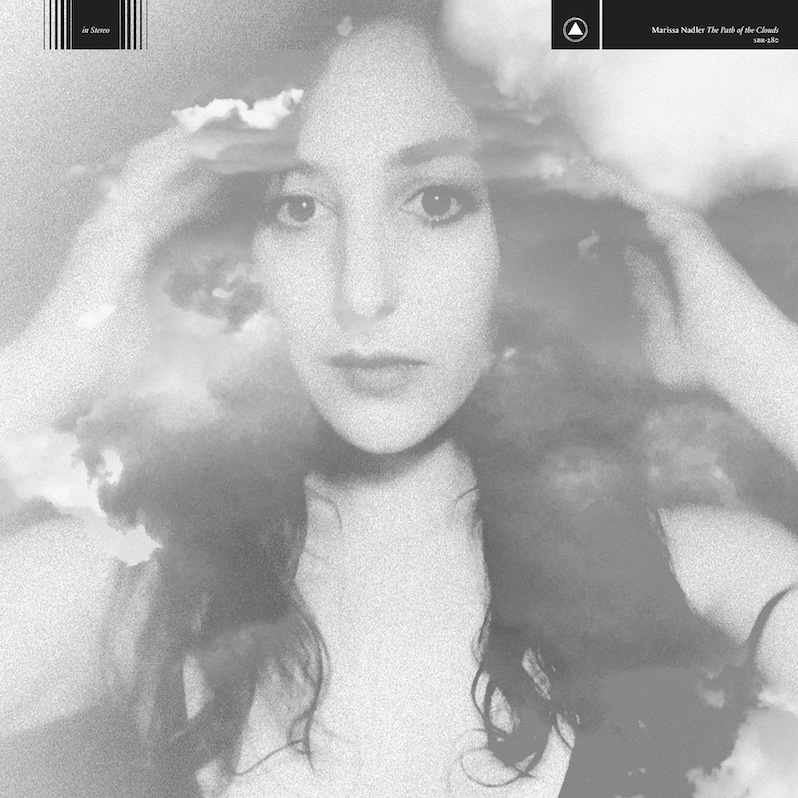 One of the subtler musical trends that has taken hold in the past decade has been the emergence of a darker kind of singer/songwriter. Marissa Nadler's earliest output preceded this by some years, but the haunting atmosphere of her intricate folk songs proved to be a beacon of spectral folk to come. Through her first few albums, her signature became country influenced melodies that wouldn't feel out of place on a David Lynch film or TV soundtrack. Over the years, she's shown hints of rock influence, but her latest, The Path of The Clouds, is more of a return to her dream country sounds. The songs drift in all the best ways, aided by Lightning Bolt producer Seth Manchester, as well as layers of distorted guitars that sit back in the atmosphere. Don't expect to hear a big, loud rock record when you hit play, but the differences, while subtle, are significant.
Nadler takes more of a murder ballad-inspired lyrical focus on the album through songs like "Couldn't Have Done the Killing." Though it's perhaps more accurate that they're more true crime ballads, with lines like "leave your weapons at the door" offering a metaphorical take than the blunt violence of "Knoxville Girl." And in this macabre space, Nadler is in good company, joined by Cocteau Twins bassist Simon Raymonde as well as pianist Jesse Chandler from Mercury Rev, creating a more organic feel like the band is banging out these songs a rehearsal space. Though there's an intimacy to these songs, it feels more like a group effort and as Nadler continues to evolve as an artist, she's opening up to a wider range of sounds—the likes of which should translate well onstage. 
Amber Webber from Black Mountain lends her voice to "Elegy," which is an even more fragile ballad than than the first  four songs, which focuses on a cloud-like atmosphere. "Well Sometimes You Just Can't Stay" has a thick haze of woozy sonics over its country gaze that brings to mind the low-key dream-twang of Cowboy Junkies. While Nadler has woven together an amazing sound, she's still a songwriter first and foremost, rather than letting the hypnosis do all the work. There are songs that are allowed to blow around in the evening breeze like the relaxed "From Vapor to Stardust." And though there's nothing particularly musically sinister or ominous about The Path of The Clouds, its haunting mood is captured in the reverb-thick guitars counterbalancing the strummed acoustics. Without this gray sky of the rainy day, it would come across more like a classic country album, with the twang buried in the effects 
The atmosphere of "Turned into Air" is almost intangible. Even the guitar solo of sorts that Emma Ruth Rundle contributes doesn't really ground it. Which is why some kind of percussion can help to draw it back to the physical plane. "And I Dream of Running" does this, and in so doing almost reminds me more of Pink Floyd, while "Lemon Queen" is another country-tinged song that keeps its cool by hiding this in atmosphere. Nadler continues to refine her songwriting this deep into her career, and The Path of The Clouds finds her adding more sonic colors to her dark folk sound in the process.
---
Label: Sacred Bones
Year: 2021
---
Similar Albums: