Mary Lattimore and Mac McCaughan: New Rain Duets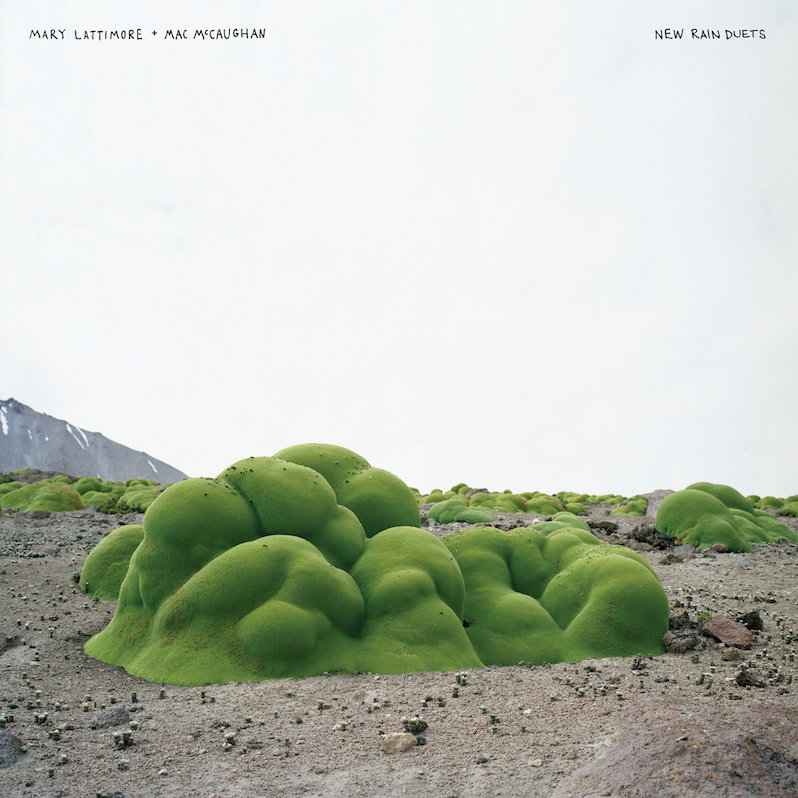 It's commendable to be a known and recognized harpist. There is of course the figure of Joanna Newsom looming large in the world of contemporary harp but, if we're honest, most attention paid to Newsom is not to her harpistry on its own merits but more her lush post-Laurie Anderson/Kate Bush art pop compositions, which sit comfortably with her elders as a peer. So when a figure like Mary Lattimore comes along, making pure and instrumental harp-focused music in elongated, near-ambient style, and happens to do so with a consistently high quality enough to build enough of a name for herself, it's hard not to take notice. Her record Slant of Light, a collaboration with Jeff Zeigler put out by Thrill Jockey, seemed to be the jumping-on point for a lot of people for her, riding the contemporary indie crowd to great visibility. And while that record is still a very good slice of contemporary classical music played in a subdued ambient idiom, it was the records she produced following her move to acclaimed electronica, ambient and contemporary classical label Ghostly International (At the Dam and Hundreds of Days) that saw the efflorescence of her style into something more emotional tense and barren, like a natural beast stalking blood-hungry in still perfect Scandinavian snow.
New Rain Duets, a collaboration with Superchunk frontman Mac McCaughan on synths, plays like a followup of sorts to her duet album Ghost Forests released last year with country-folk musician Meg Baird. Ghost Forests lingered in the still arboreal hurting of the world in the fall, rotting leaving turning to fertile soil while the gentle whispering harp-laced country folk turns an eye back to things that are coming to a close, ending, dying. New Rain Duets feels like it emotionally proceeds whatever events may be reflected on bittersweetly in that previous record. Often its sounds hover in sheets, beautiful and gossamer, while beneath those gorgeous shimmering waves lay dissonant tremblings, tidings of some coming terror in the moments after the stillness and perfection. As a result, New Rain Duets, which while broken into four (unnamed) tracks plays instead like one great big composition, shudders with a quiet tension, feeling more like being suspended in air just before something awful is about to happen. You can feel it in your bones, but it never comes; despite the incredible sustained tension of the record, it ends without that calamity occurring.
Thankfully, eliding the actual moment of trauma does not diminish or cheapen New Rain Duets. It reads less like a typical programmatic record, one where you might need to have the moment itself and the events that come after, and instead like a sustained study in the moments before. Like a story set in Pearl Harbor of 1940 or New York City in August 2001 or Iraq before the invasion, we can immediately feel the displaced dramatic irony, the tension of the calamity we know in our bones is about to occur, but to which the figures remain blissfully unaware. Like those same hypothetical stories, New Rain Duets does not need to bring us up to the moment itself; doing so would almost feel crass and cheaper than what it chooses to do, which is to weave beautiful sounds over a gently dissonant synth drone that signifies some great trauma is coming, but will remain forever unseen.
It forms a bi-lobed figure with Ghost Forests with the center missing; one half portraying the stillness and beauty of life before the wreckage and the other the beauty and stillness of life within the ruins. There is a vacuous whole in the center, one that feels unspeakable, unable to be gestured to. Within either lobe is only peace, either a peace just reclaimed or a savored peace before its inevitable cataclysmic end. New Rain Duets does not confirm Mac McCaughan's great talents; his own already long and acclaimed career has more than done that. Instead, it affirms Lattimore's, who has now worked with a number of collaborators and seemed to grow richer and fuller with each, feeling less like a sidewoman or even a partner and more the central aesthetic figure despite the shifting compatriots and sonic ideas they bring. There is more sonic cohesion among records that feature Lattimore in her own discography than in the discographies of her collaborators, signifying that while her harp may not be the central sonic figure of every moment of every piece, her compositional fingerprint is pressed deep into all of these songs.
In a world where contemporary classical music seems to be fusing more and more with electronic music, making dense and post-modern extrapolations of an increasingly digitalized worldscape, it is intriguing to see, of all things, a harpist emerging as a leading voice. New Rain Duets continues a streak on the part of Mary Lattimore making deeply emotionally rich minimal music, songs in which little occurs but the ear remains rapt, fixated on every minute change. It feels devoid of gimmick, even to the point of diminishing fixation on the harp as a relatively uncommon instrument. New Rain Duets plays like a short novel or a tense and muted film, the life of lovers or someone alone in the trees, happy before the fall. It is calming and beautiful, perhaps the most abjectly beautiful album of 2019 thus far.
Similar Albums: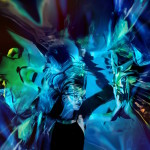 Kelly Moran – Ultraviolet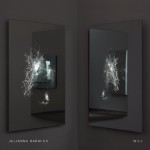 Julianna Barwick – Will

Kaitlyn Aurelia Smith – Tides
Langdon Hickman
Langdon Hickman is listening to progressive rock and death metal. He currently resides in Virginia with his partner and their two pets.